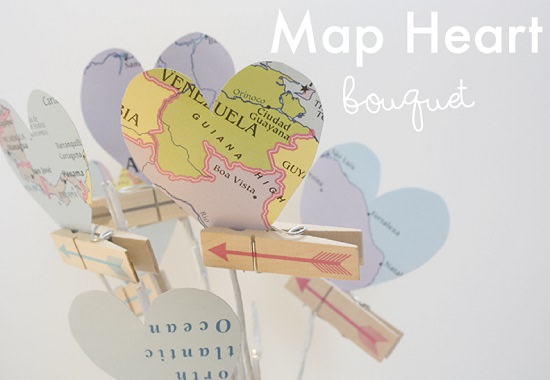 It's officially February, which means it's technically time to start bringing on the Valentine's post. I decided to share an easy one with you. One I know you will be able to emulate easily in your home!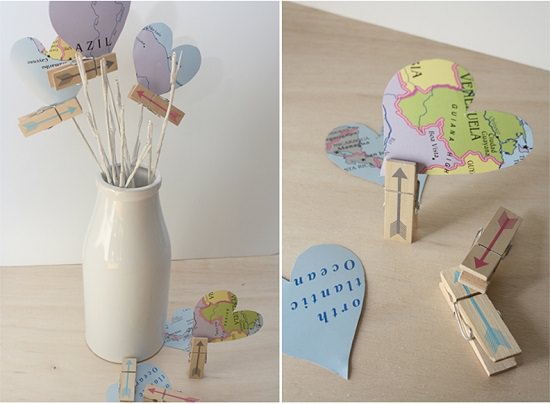 I made a cute little bouquet of mapped hearts and simply clipped them to my LED  light branches I have in a white ceramic vase. It's a small touch of Valentine's decor, which I love because it's something I can have up all year if I wanted.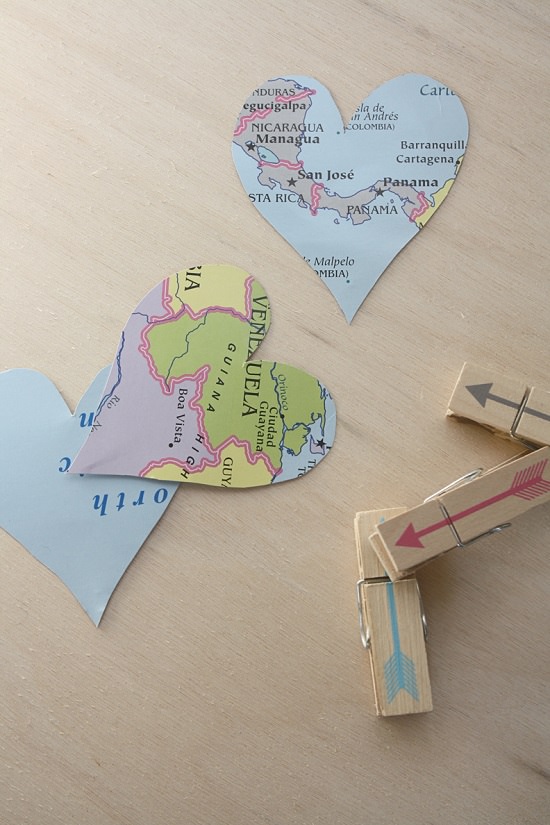 What you will need
Paper (I used a map I found at the dollar store)
Scissors
Pencil
Clothes Pin (I found these awesome ones at Target in their dollar section)
Branches (or anything else you would like to clip them to)
Simply trace out a heart onto your paper. Cut out as many as you would like (you can use your first heart as a guide to keep them all consistent in shape). Clip the bottoms of your heart to the branch and arrange accordingly! SO easy, right?! I know these would look so cute with varying shades of pink and splashes of glitter and gold. Totally up to you and your style! No matter what, it will look great!
I love the look of the mapped hearts. There are splashes of color and graphics on them, making each one a little different than the other. Not to mention, these fabulous clothes pins which I scored from Target! The cute arrows kind of play with the idea of the old school arrow through the heart. This is just a bit modernized!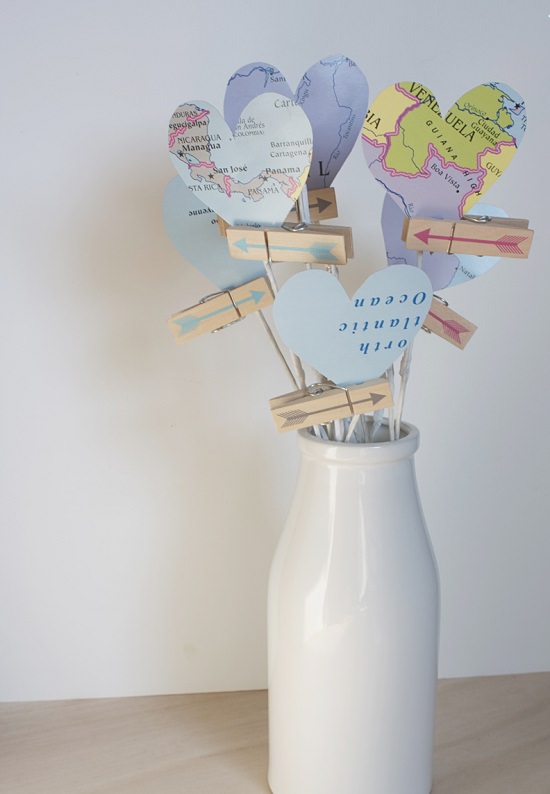 What do you think? It's just another little DIY you can do at home with supplies you probably already have laying around!