DIY Modern Wood Candelabra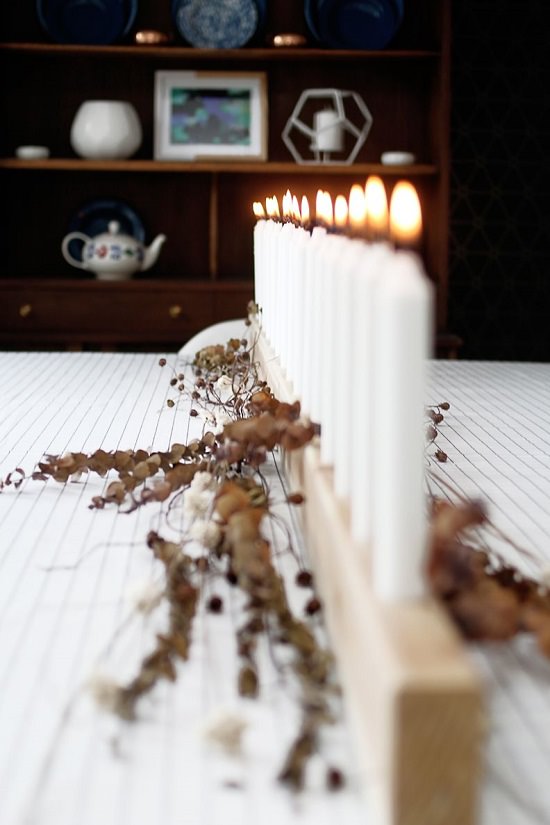 Ok, so this DIY should be described as simple and modern. Because it really will be the easiest thing you've tried in a long time. Not to mention, a lovely center piece for your dining table this fall!
Required Materials
2x4x6 Treated wood drilled rail 
Chandelier candles
Flowers and greenery
*Disclaimer: Please use common sense when working with candles. If your table is shorter or you don't feel comfortable, I advice you buy a 2×4 and lay on the widest part. From there, you can drill you own holes accordingly. It will look just as nice!
Instructions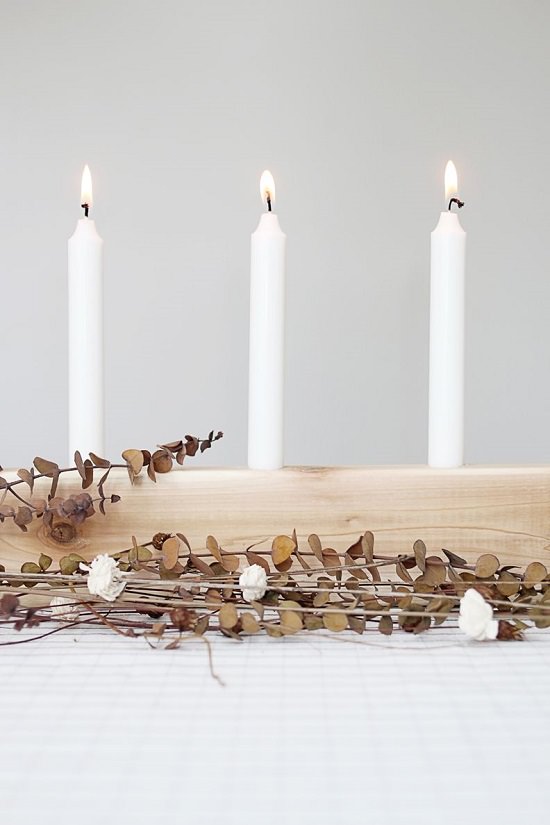 1. Measure how long your dining table is and cut your 2×4 accordingly. Ours happened to be the perfect length, which most standard dining tables should be. I found that the longer the centerpiece, the more stable it was.
2. Twist your candles into the pre-drilled holes.
3. Disperse your greenery and flowers on either side of your centerpiece.
4. Enjoy!!
I love the scandinavian vibe from the wood and neutral colored greenery. It's the perfect look for fall if you ask me! My folks were over the other day and my dad asked what was up with the "candle train". I thought it was pretty funny – whatever you call it, it's sure to be a show stopper!