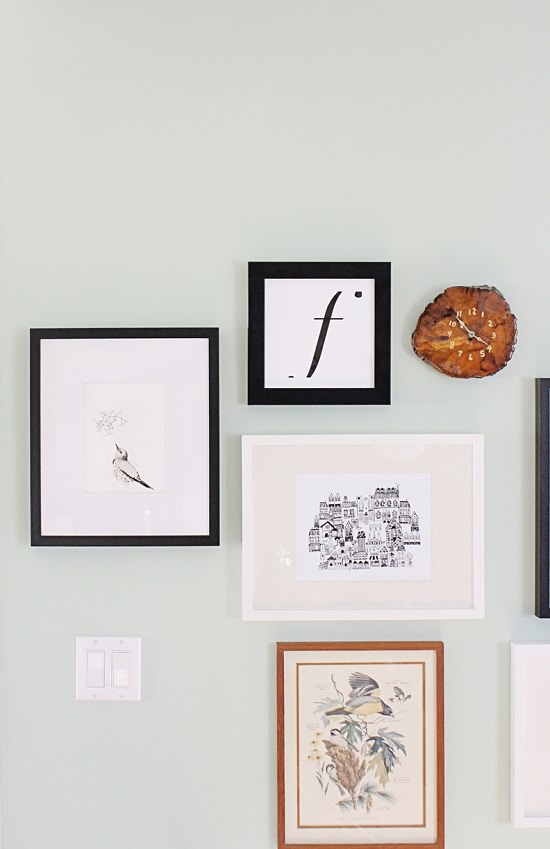 I've been wanting a gallery wall in our home for quite some time! We just have so many more walls to work with in our new home, it seemed such a waste not to. Thankfully, I had the amazing opportunity to team up with Better Homes and Garden for a styling session centered on the collection of Artfully Walls prints to be featured in the November issue of BHG this month! Of course, I could not refuse!!
To be honest, you really need to be prepared and intentional if you want your gallery wall to look amazing, so here is an easy how-to that I borrowed from here – and it works wonderfully!!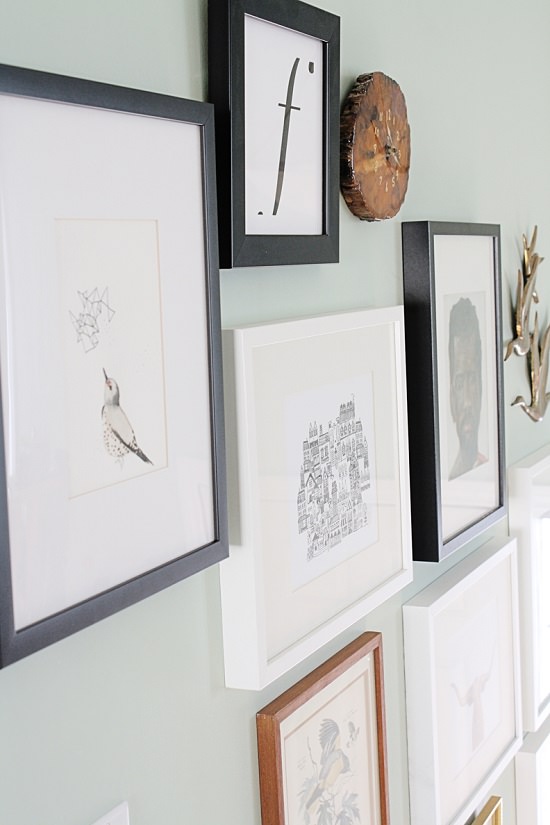 1.
Start by deciding where you want your gallery wall! Try displaying your art on a wall no one would expect, such as your staircase!
2.
Pick out a few of your favorite pieces to display in your gallery. I picked a mix of art that really created a warm and inviting atmosphere as soon as our guests walked through the front door. While making their way up the stairs, our company can peek into some of our favorite pieces we've collected from favorite shops, flea markets and thrift stores!
3.
Trace your frames on newspaper, cut with scissors and tape to the wall.
4.
Play around with different arrangements and see what feels right to you. You'll know when you see it!
5.
When you have the arrangement you love, you can start hanging your art by replacing the newspaper on the wall with your picture! It's that simple! Just make sure to pre measure where your print will hang before making any holes in your wall.
Once I had all my prints up, there was just something missing! I felt the prints flowed well together, but it needed just one more! I added this gorgeous print to the mix to really bring it all together!
The Northern Flicker seemed to pull the other two bird prints together, so the eye can more easily move from left to right. The geometric pop also made the gallery wall have that balance between new and old! Moral of the story: don't be afraid to change out or even add prints if you feel it's just a little off! It will all be worth it in the end!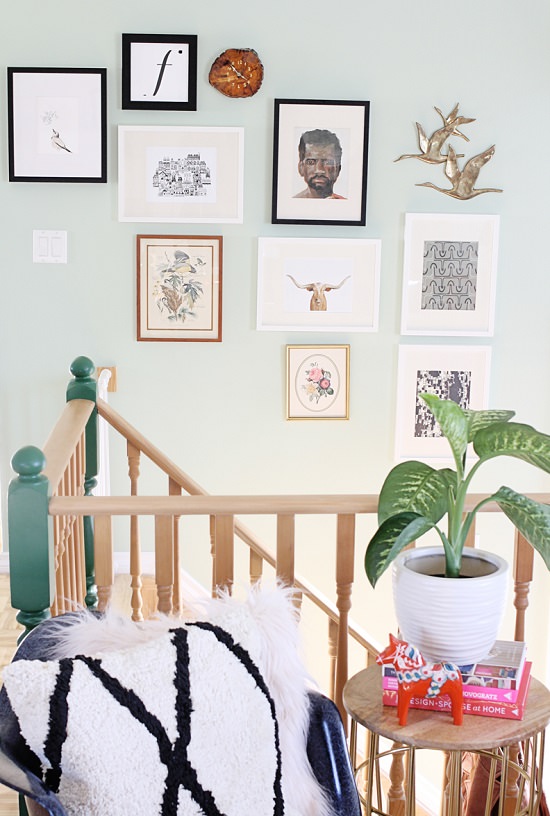 The staircase now has so much more personality and I am so glad we added this gallery wall to really make it pop! What do you think?