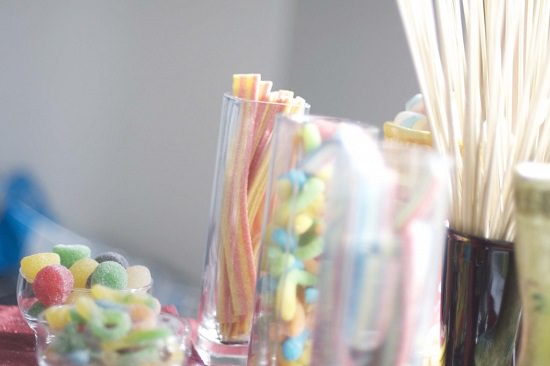 While in Canada, I mentioned that I had my first baby shower! Although it was special in so many ways, what I really want to talk about today is the food! Because everyone  knows there is going to be a lot of it! I mean, it NEVER disappoints. I always leave with a happy heart and stretched out belly! Wonderful combination if you ask me!
This time however, I discovered a fun little station that would be great for any event! Whether a baby shower, birthday party or wedding: Build your own CANDY Shish Kabobs! It's a little twist on all the Candy Buffets you see a lot these days at parties. As you get to know me, you will realize I live and breath candy. One of these days I'm going to have rotten teeth through and through, horrible complexion and high cholesterol. Until then, I will enjoy this sweet tooth of mine!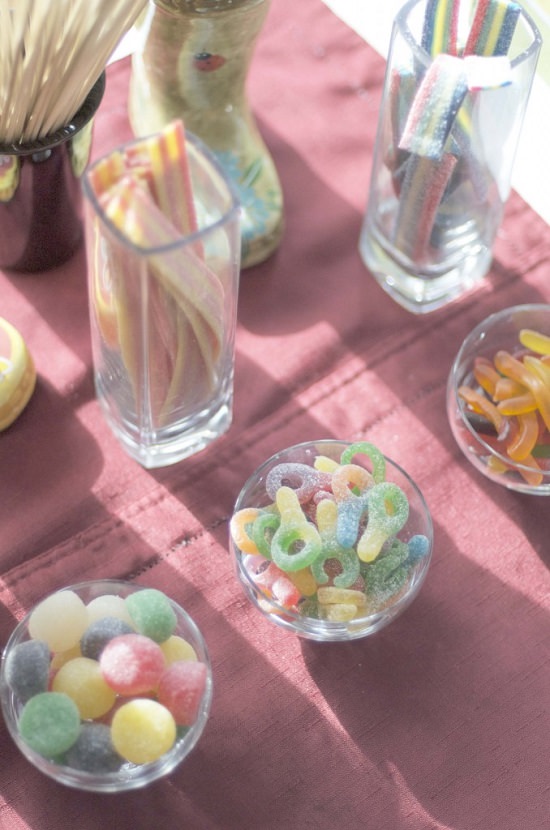 Simply set up a cute little station where you can display a nice selection and variety of candy. We had sour keys, gummy worms, gum-balls, sour strips, marshmallow twists and so much more! Set up your handy little sticks and start making your shish kabobs! It's so fun, any one at any age will appreciate it! I know I did!
What fun things do you like to do when party planning or coordinating an event?!