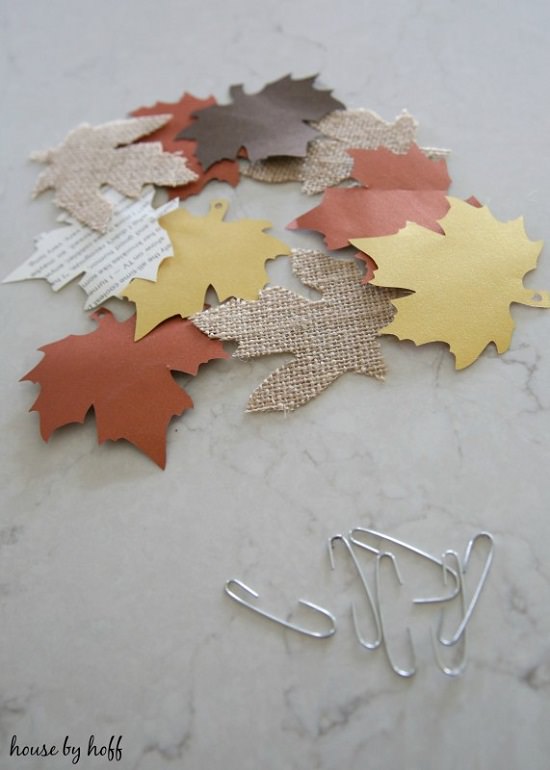 When I think of fall, I think of all the crunchy leaves that seem to litter our yard. They are so beautiful this time of year as they slowly change color and then sadly, disappear.
I felt I needed to add some leaves to my fall decor. I decided to create some paper leaves using craft paper. I traced out the shape of a leaf and cut a bunch of various sizes. Some of them I added glitter, while others I left natural to add a bit of variation.
I love the simplicity of this project. They are a great addition to our table centerpiece, sometimes the simple look of nature can be just what you're looking for!
These fun paper leaves would also make a great garland! There are so many fun little projects you can do. What do you think of these paper leaves? I would love to hear what you think!