Lemon chicken tortellini soup is healthy and refreshing to have in the cool weather. The whole recipe with ingredients is below.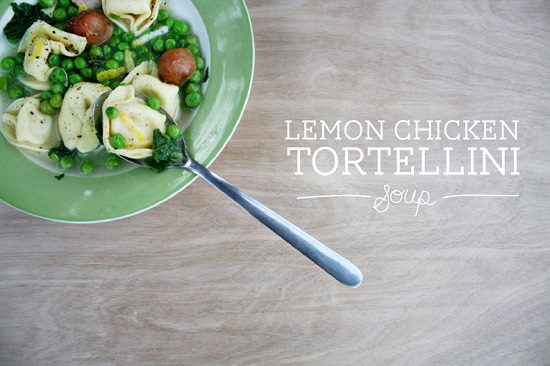 It's finally cool enough to start serving those hearty and delicious soups again! There are so many recipes you can try and we are happy to share this simple, yet satisfying dinner recipe to prepare for your family!
It not only tastes good but is also a gorgeous and rustic looking dish.
Grocery List
Chicken Sausage
Salt and pepper
4 cups chicken broth
2 cups of water
1- 9-ounce bag  tortellini pasta
2 cups shredded kale
1 1/2 cups frozen peas
Grated peel and juice of 1 lemon
1/4 cup chopped fresh mint
2-3 sprigs of chopped scallions
Cooking Directions
Add the chicken broth and water to Dutch oven or pot and bring to a simmer. Add the tortellini and cook according to the package directions. Cook on low and stir in the chicken sausage, the kale, peas, scallions, lemon peel, lemon juice, and mint. Season with salt and pepper. Let it cook on low until the kale has softened.
There is something very fresh about it. The mint seems to bring the whole thing to life! Serve with freshly warmed french bread and enjoy! This will be sure to make you feel cozy and warm!