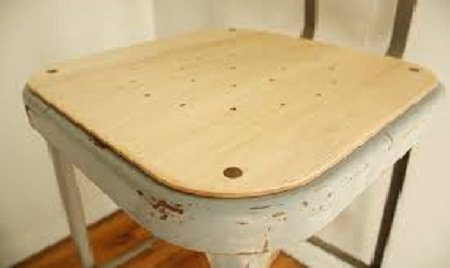 Not too long ago I shared one of our finds from the local antique peddler's fair. When I first spotted it for $10, I instantly had a vision for what I wanted. Of course, my husband made it happen! It was an easy fix, enough to modernize the stool and keep the vintage flare intact!
We took off what remained of the old seating. It was dilapidated and in need of a makeover. We traced the old seat and replaced it with a nice clean slate of plywood. We gave it the same design as before by drilling small holes where the old ones use to be. I love the contrast of the wood and rusty metal.
We've thought about placing a piece of plywood on the back of the chair, but we are worried it might take away from the stool. What do you think? For now, we are leaving it as is. We are happy with this small upgrade!
What do you think of our vintage stool makeover? What would you have done differently, if anything at all?