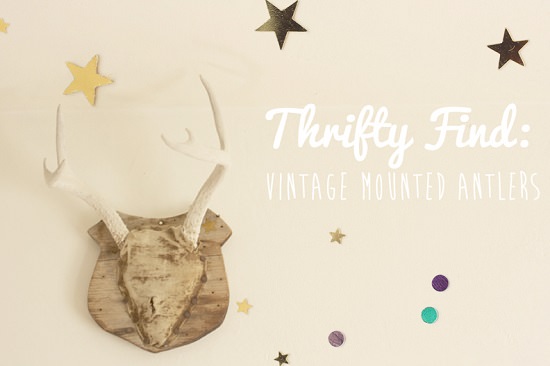 While we were in the middle of our master bedroom makeover, we stumbled upon this fabulous find! I spotted it while walking around the Peddler's Faire here in town. I was attracted to the uniqueness of this piece. It's not very often you come across vintage mounted antlers quite like this one!
At first sight, its hard to see it's potential. It was weathered and worn out a bit. But the closer we looked at it, the more beautiful it became. This grungy and imperfect  piece was just what we needed for our freshly painted walls and modern space. Sometimes you need a nice balance between old and new.
We found the perfect little spot for it over our door. It's a great size for that space and and brings the room together in a way. If you do spot this little gem, then you might learn to appreciate such an odd piece just as we have! I am so happy we spotted this little find. I am loving antlers right now and am always on the look out for more!
What about you, are you a fan of this kind of decor element for your home?