To start off the new year, create a fun new piece for the home: a bird and nest on a stand. It acts as a focal point in a room or something extra to add to the shelf.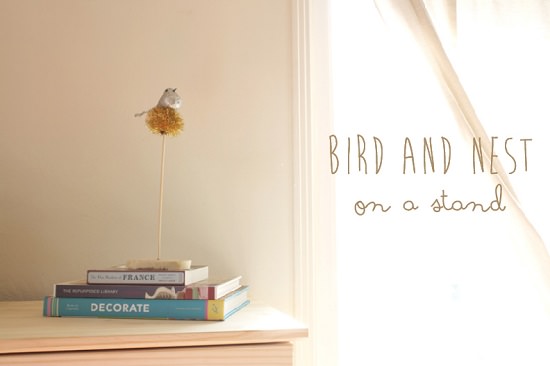 Hope you all had a fantastic new year!  In all honesty, this is the way people prefer it. Most NYE get-togethers involve a nice night at home with the ones you love. And you are surrounded by food and fun of course.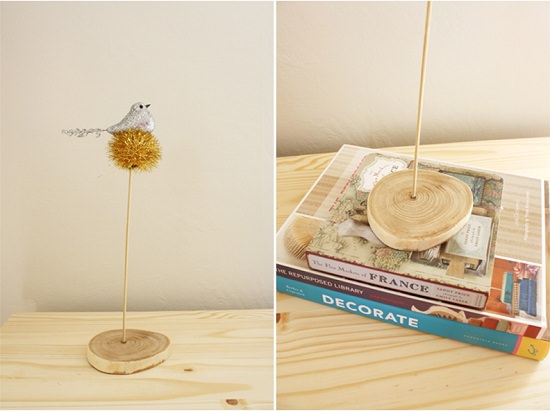 This is an easy DIY, all you will need is
Bird
Nest (aka gold pom-pom)
Wooden Skewer
Wood Base
Drill
Hot Glue
Take your bird and hot glue it to the top of your pom-pom (nest). Stab the sharp end of the wooden skewer through the pom pom. Drill a small hole in the center of your wooden base, but be sure not to drill all the way through. Place hot glue in the hole and place the blunt end of the skewer in the hole. Hold for a few seconds until the glue dries.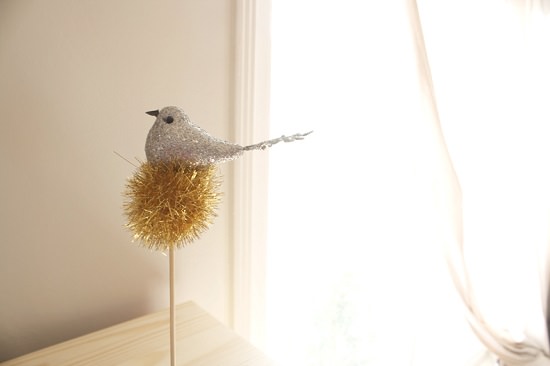 You'll be amazed by how easy this DIY was. It's a playful piece that adds a pop of color and texture to your home! The bird, nest, and wood are another fun way of bringing nature indoors! Love!
What did you get up to last night? Would you feel like tackling this fun little DIY?