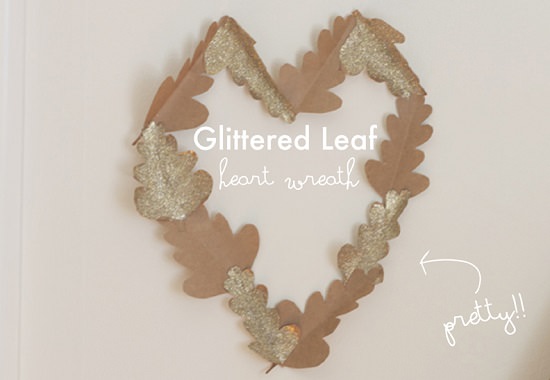 Do you remember those paper leaves I made for fall? Well, they're back from the dead! I decided to make a few more and create a whimsy little wreath for Valentine's Day or every day!
Firstly, let's just say how easy this project is! And while we're at it, how inexpensive it is to create this fun little wreath! I had a great time making these leaves from paper, you can find the directions from my DIY Paper Leaf post. Once you have created your leaves, simply glue the tops of one leaf to the bottom of the second into a heart shape. This is so simple, you 'll be done in no time. A matter of fact, you could just go ahead and make a few more in various sizes! I think it would look so cute with a bunch of them on a wall!
I basically just applied my wreath to our wall using regular tape, nothing fancy! I am loving the natural look, which is why you could get away with this heart wreath year round. Bringing natural elements indoors throughout the holidays is a great way to mix up the traditional Valentine's decor you might see. I think I'll be hanging this in our room year round!
I am trying to find new ways to celebrate each holiday, without having to take my decorations down right away. Most holidays are only a month long and for me, that's not enough time to enjoy all those fun projects you invest so much energy in. This way, I am able to keep them up without them looking so obvious!!
What do you think about this fun heart wreath? Would you keep something like this long after Valentine's Day?