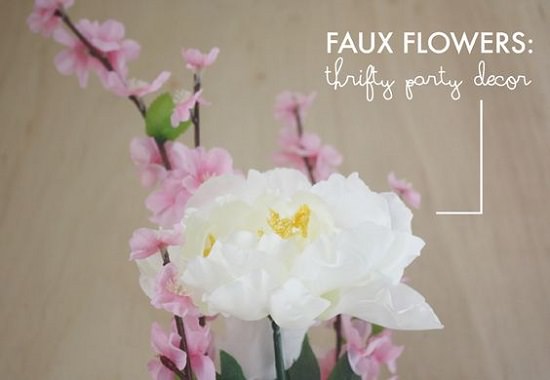 It's only a couple days away! Our little girl will soon be in full swing of a Russian Doll Theme birthday tea party! I am so excited for her, as I'm putting all the little details together! All the invites are finally sent out! Yay! Since this is only one of two birthdays this month (our little guy will be celebrating his in a couple weeks) I'm trying to do as much as I can on a low budget. Things add up and ultimately, it can cause a little stress around here!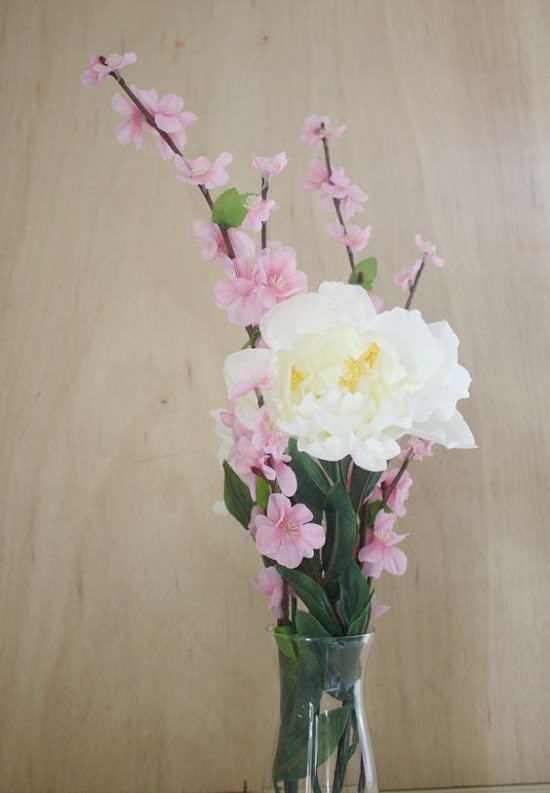 One of my favorite places to head to for little touches and treats is the dollar store. Since the main color scheme for the party is pink, I wanted to grab some fabulous shades of pink flowers and candies! I'm all for fresh flowers for the home, but for this party I just wanted something easy, simple and thrifty! I scored some very pretty silk flowers for $1 a piece. SO cheap – you couldn't get any bouquet for that price!
I've always been fascinated with floral design. I think I might take a class or two in the future just for fun, it's an amazing thing to create art with natural elements such as flowers and other plant materials! This was easy, since I was only using two kinds of flowers for my arrangement: cherry blossoms and peonies.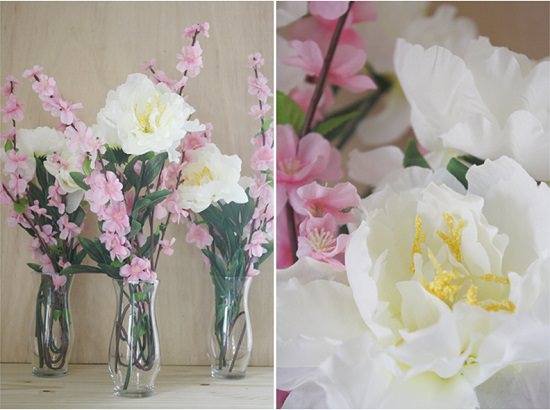 Now that they are in their vases ready to go, I only have a few touches! I think this will add a nice feminine touch to our little girl's party! Flowers have a way of bringing everything together! I will be sure to share more pics with you after the party next week, so stay tuned!