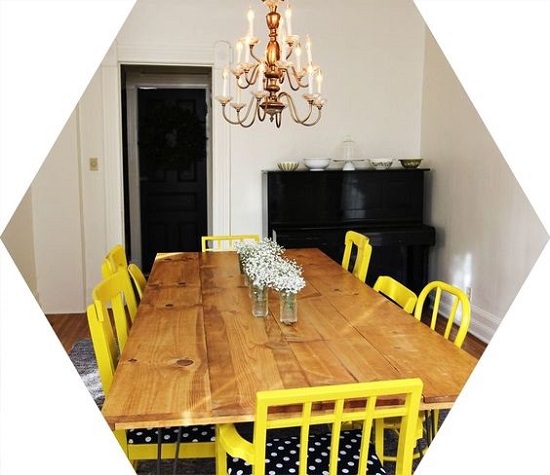 I've been blessed to have my mom down to visit for the last couple weeks! It was so nice to have some of my family a little closer for a change. It's funny how kids change everything – suddenly saying goodbye is SO much harder than it already once was. To take my mind off of things, I decided I would see what projects we could tackle next in the house. I decided it was time we start looking at options for a new dining room table!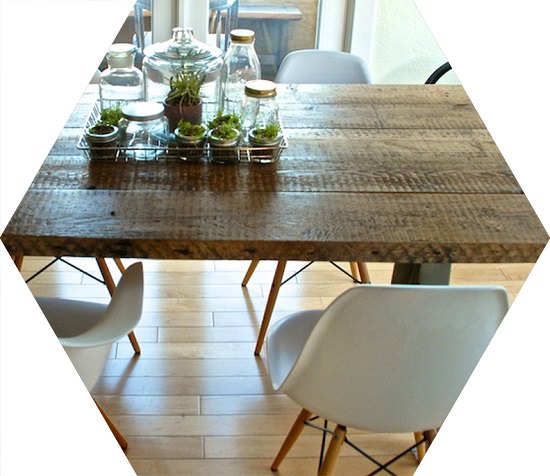 I am totally all about doing projects yourself where you can, when you can. This would be one of those times! There are so many ideas on the web to help guide you along. There's something very rewarding creating something from scratch. You really do appreciate it a lot more! I decided to share some of my favorite ideas. I am loving a simple wood and metal table. I love the contrast and textures of these two materials and I think this look would be perfect paired with our new dining room chairs (I will share them with you soon!).
What is your favorite?! Are you a fan of this looks? Let's hope my husband and I can agree on one!