I have to admit, I was a little anxious to do something with my hands today. I've been sitting around a lot and decided to do something creative and fun! It's been so hot here lately, the last thing I wanted to do is move around! But I am so glad I did something today.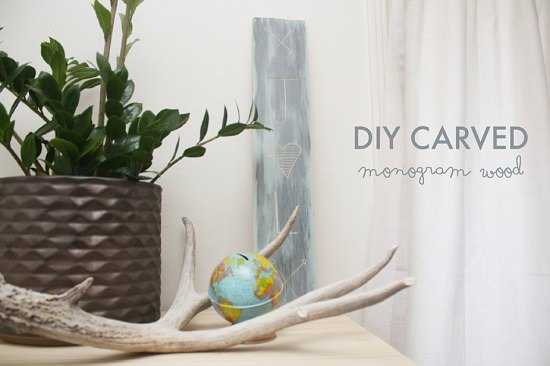 I think it's so cute how people still show their love for one another by carving their initials into trees! I don't know if my husband and I ever did that, but it's never too late! I know it might seem silly, but I'm a hopeless romantic and like to try things on my own in new and different ways.
I found an old piece of scrap wood and put a quick coat of paint in mint and black to give it some texture and depth. Then, I quickly drew out a rough idea of what I wanted to carve. I took an x-acto knife and started to carve out my design carefully.
I think it's a somewhat fun and unique. I might want to try it again with another design that's a bit more modern. This was a sort of test run, but I think I like the idea of carving out your monogram onto wood, even if it's not on a tree per se!
What do you think about carving your monogram or design in wood for your home?