Do you have a lot of glassware hanging around your house, like old vases or jars? If you do, don't give them away as they'll come in use for this painted vase project.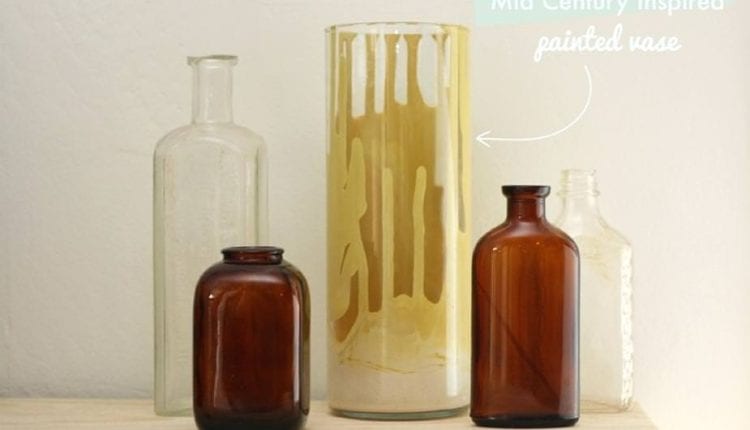 What you will need
Glass vase
Paint ( I used two colors – Martha Stewart's Old Gold and a very generic white)
Take your vase and clean it out. Take it from us, make sure to wipe it completely dry so that you don't have water stains later. Take your white and squirt a good amount at the bottom of the vase and then add your secondary color if you so choose. Swirl the vase to cover the base completely and allowing the two colors to mix a bit. Slowly begin to tip your vase upside down while twirling it simultaneously. You will start to see the streaks form and create a unique design! Be sure to have something underneath to catch the dripping paint! Place upside down and allow to dry – this may take a few hours.
You'll love how your vase turned out! The color and pattern are very mid century, which fits nicely with the rest of your home decor. This project is so easy and cheap. It literally took us a few minutes, so you could make a bunch in no time to create a fun look!
What kind of crafts have you been up to lately? Don't feel shy to share them with us.