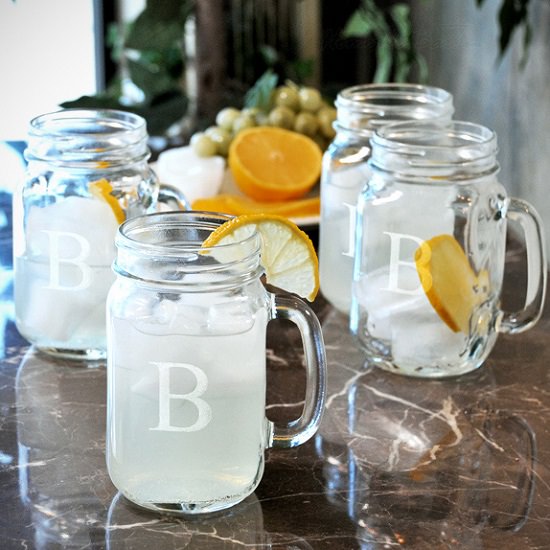 Summer is flying by and I am trying to enjoy as much of it as possible! I'm thinking of hosting a little party with close friends before my hubby goes back to work (he's a fourth grade teacher) and we all start getting busy again. I love having friends over for a tasty BBQ, games and chit chat around a nice bonfire. I put together a few of my party must haves for a successful summer party!
Beverage Dispenser / Knit Pouf / Turquoise Enamel Cutlery
Melamine Geometric Bowl / Dotted Napkin / Globe Lights
I decided to have a theme surrounded by serving lemonade! Is that weird? I thought of serving traditional lemonade, as well as some delicious flavored lemonades as well! I picked light, bright and geometric patterns for a fresh and fun touch! Plus, some fancy pieces to serve my yummy lemonades in as well! Wouldn't a DIY lemonade stand be so fun? It would be fabulous for the kids as well! I decided to share one of the flavors from Sunday Suppers that I might serve – it sounds so refreshing and delicious! 
Lavender Lemonade
 2 cups of sugar
 5 sprigs lavender (stems and buds), plus additional for garnish
 2 cups fresh lemon juice (from about 10 lemons)
 1/2 cup fresh lime juice (from about 4 limes)
Directions
In a large saucepan, bring one gallon of water and the sugar to a boil. Remove from heat; add 7 lavender sprigs and lemon and lime juices. Cool to room temperature, strain, and chill. Serve on ice, with additional lavender for garnish.
Can't wait to get this party started and celebrate the summer holidays with great friends! What do you think – sound fun?!