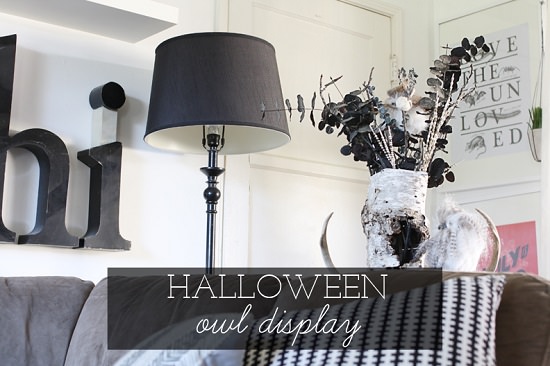 My daughter and I had  a lot of fun puttng this Halloween owl display together. While my boys were still down for their nap, V and I played with this fun little arrangment and created a cute and spooky piece for our living room!
My daughter LOVES owls! I think it was even one of her first words.  Last Christmas, we got these two fuzzy little owls for her. She loved them so much, we decided to keep them out year round in her room so she could enjoy them a little longer!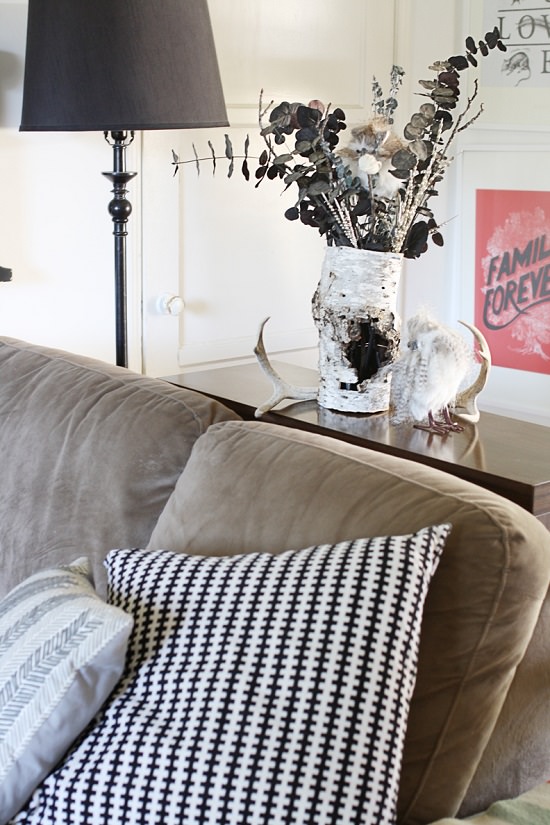 I wanted this display to look nature inspired and as authentic as possible. I took myrepurposed birch wood hurricane and used it as a tree like vase. I collected some floral elements I already had laying around the house. Some black eucalyptus, twigs from our yard, vintage glass sprigs and a few mini wrapped yarn twigs. Lastly, I added the fuzzy owls to the display!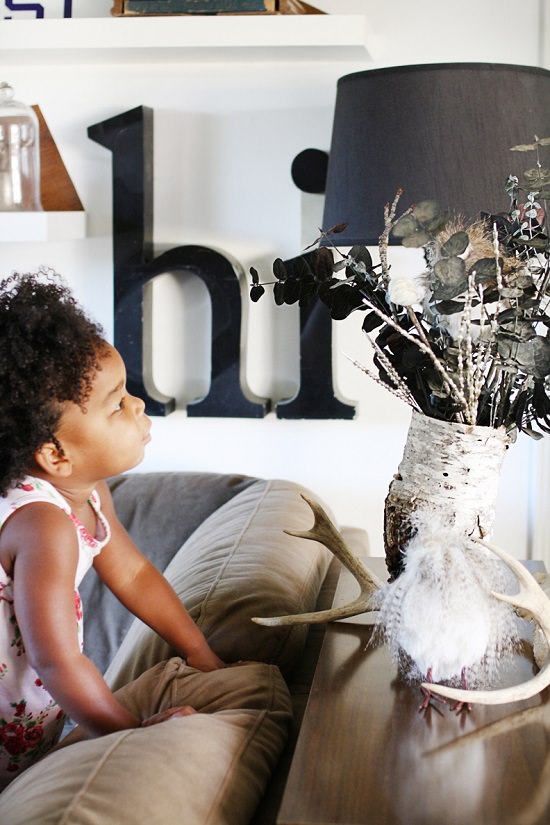 I'm pleased with how it turned out. The owls keep the display from looking too spooky! I think all the different elements work well together! I am starting to enjoy making these little arrangements! I had so much fun putting my fall wreath together, my pumpkin terrarium diorama and now this owl display! It's like a piece of art when you see it all come together!
What do you think of this Halloween owl display?