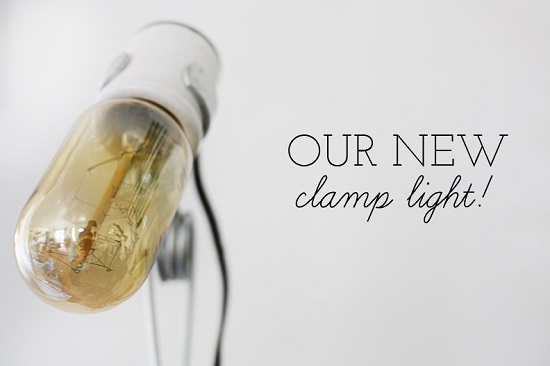 I know, I have a lighting problem!!! I can't say no to a fun light fixture, lamp or chandelier. Especially when it's only $2! We came across this beauty at a thrift store and when it works, it's just meant to be!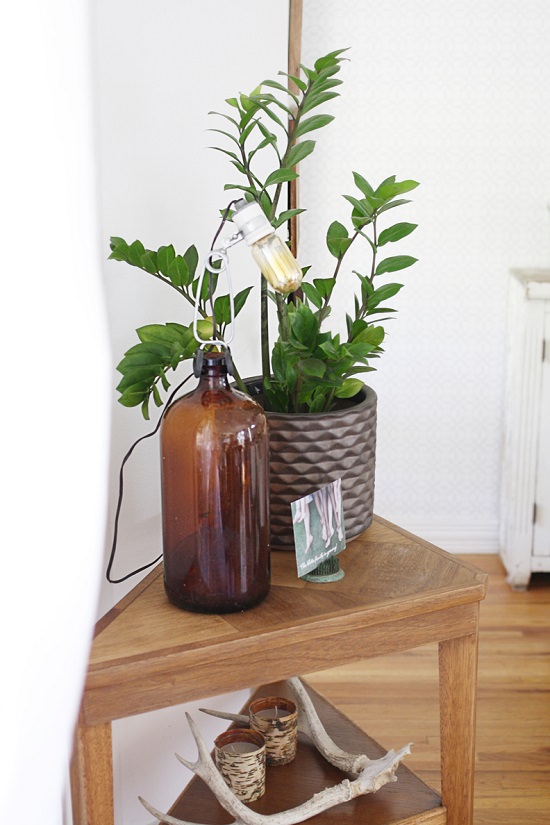 I love the fact that you can literally clamp this to whatever you want. I can walk around our house, clamping all day! I love the small details of the fixture too – the porcelain socket is so lovely! The hardware is very industrial and a bit rugged. Of course, adding a vintage inspired light bulb brings it to life!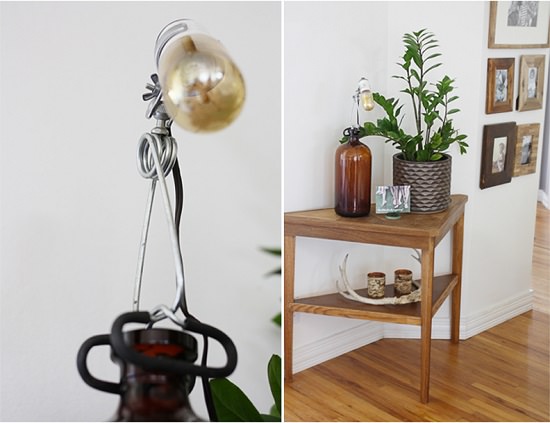 As of right now, our little light is clamped to a  rather large amber glass bottle we also thrifted some time ago. It sort of has that lamp look, but in a really weird way. I'm ok with that – I love things that are quirky! Kind of goes with my personality…
This is just the beginning to our lighting addiction! I am hoping to share with you our new dining room chandelier and kitchen light makeover sometime in the next couple of weeks!
What do you think of this clamp light?