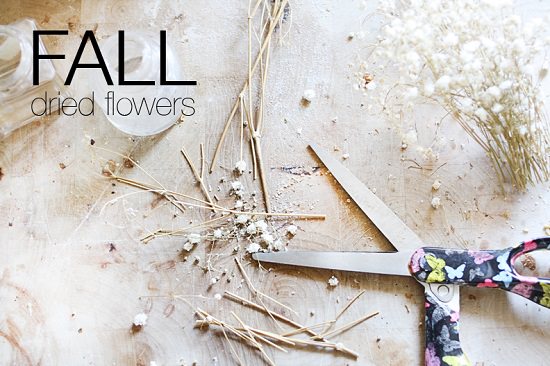 One of the things I like to do around the house for fall and the holidays is adding a simple arrangement of dried flowers! Don't get me wrong, I love fresh flowers, but it's nice to add some extra texture that will last a long time!
I bought some baby's breath (the most simple and inexpensive) and let them dry completely. To make this simple flower really pop, be creative in how and what you display them in! Look around your home for something out of the ordinary!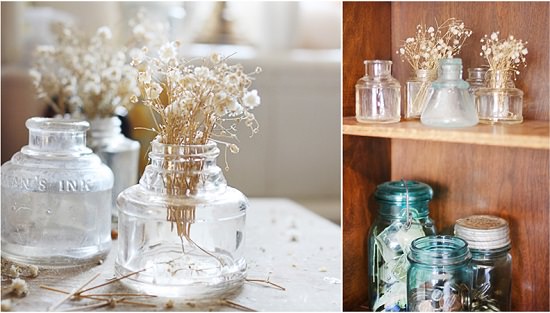 I decided to display mine in some vintage ink bottles. I think the opacity and slight tint to them really works well! It doesn't compete with the delicate flowers or take away from them in any way.
The bottles are quite small, so I grouped some together and only placed my dried flowers in a couple of the bottles. Gathering them in groups helps make a big impact without being too obvious!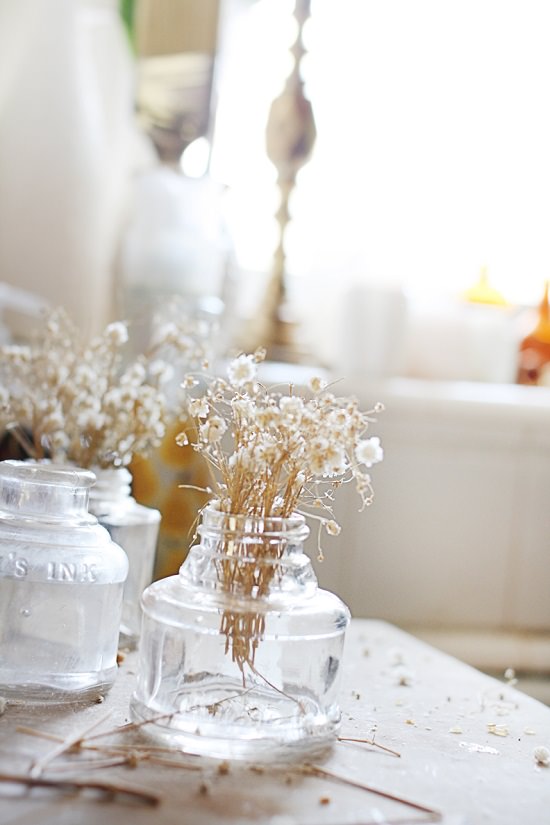 What do you think of this small solution to add a nice fall touch to your home? I think these would also carry nicely through the winter season. Perhaps spraying glitter to the tops to add a more wintry look!