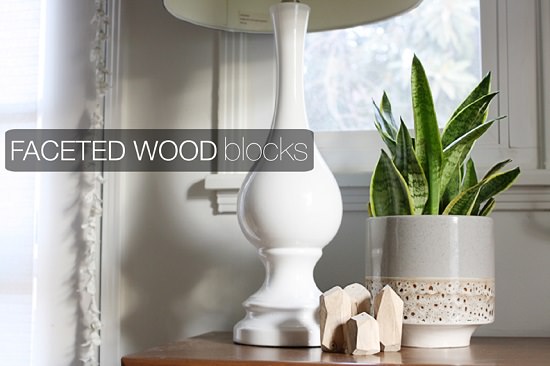 This weekend, my husband and I were itching to do a fun little project that didn't require too much time or money. The kids were all napping at last and it just seemed a waste to let those hours slip by in front of the television!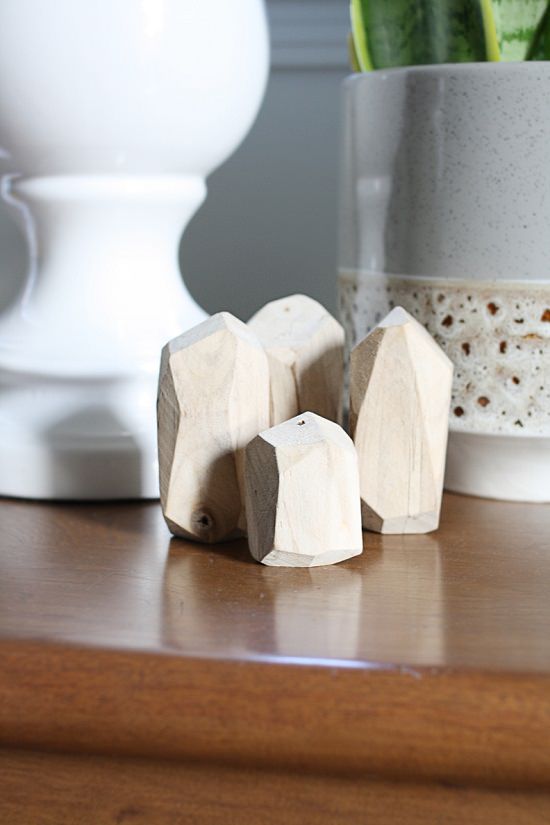 A few months ago, we had a crazy wind storm blow through town. I was inside my home when I heard a huge thud. I looked around the house to see what might have fallen (I have two toddlers, so it's very possible), but I never found anything. I looked outside our patio window to find a 20 foot long branch had snapped from our tree and miraculously missed our house! It was insane people! My husband had to chop the branch into various pieces to remove it from the yard.
Needless to say, we decided to put a part of that branch to good use! While I did some spray painting for another project (I'll share that with you soon!), my husband played around with his table saw and created these beautiful faceted wood blocks from our old tree branch!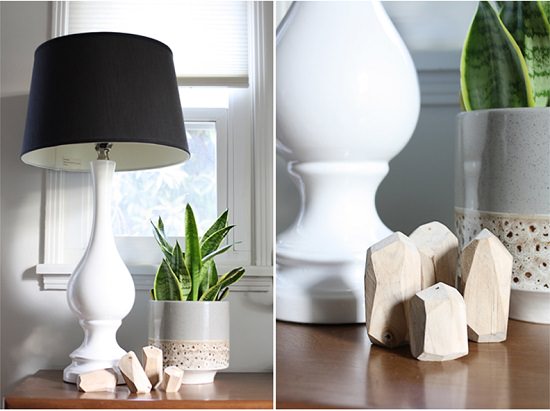 I love how each piece can lay on various surfaces where they can stand on fun angles! I also loved the detail of the wood, so I haven't decided if I wanted to paint them yet or not. I think we might make some more and play with paint color – we do have 20 feet worth of branch to work with!
You really can make beautiful things from "ashes". I thought that branch was long gone, but I am so glad we created these fun pieces for our home! What do you think?!