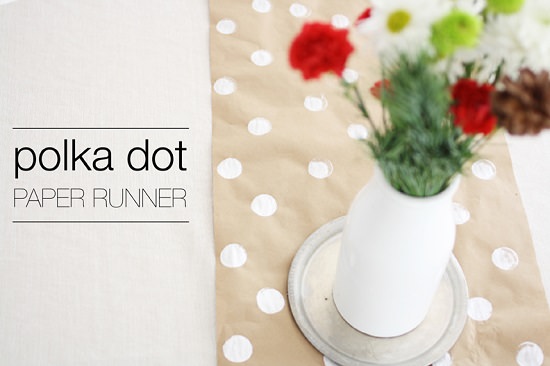 Christmas is approaching and I can't wait to be with my family and friends to celebrate the reason for the season! In our home, it's a lot of gathering around the kitchen table, catching up and a lot of eating!! Here is a simple addition you can add to your table top decor while you are busy entertaining and enjoying your holidays!
What you will need
Kraft paper
White paint
Foam pouncer brush
Scissors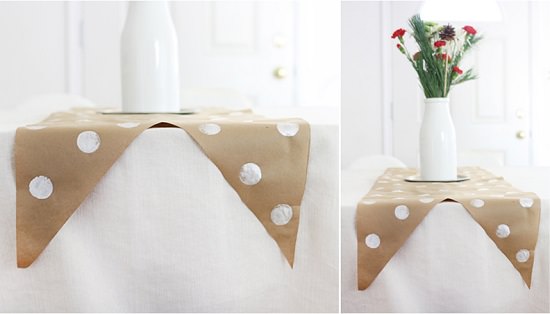 What to do
Start by measuring the length and width you would like your table runner to be. Take your scissors and cut out according to your measurements. Lay out on a flat surface. Carefully dab your foam pouncer brush in your paint so the entire bottom surface is covered as evenly as possible. Dab onto your paper runner. Continue until your runner is covered. Let dry completely and then enjoy!
This is such a cheap and accessible way to revamp your dining table or any table this season! You can use any paint color you would like and you can even play with the design a little. Keep in mind, it is paper, so you want to be sure not to set anything damp or wet directly onto your runner.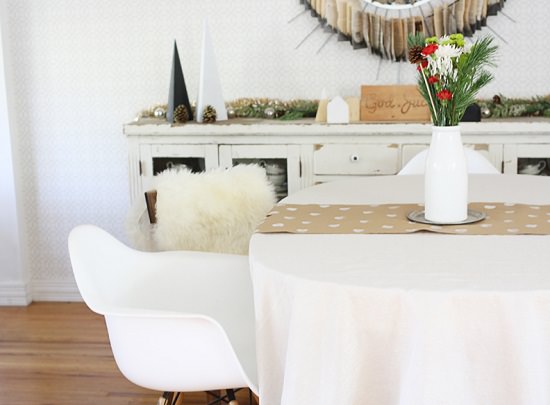 What do you think about this simple solution for your table top decor?