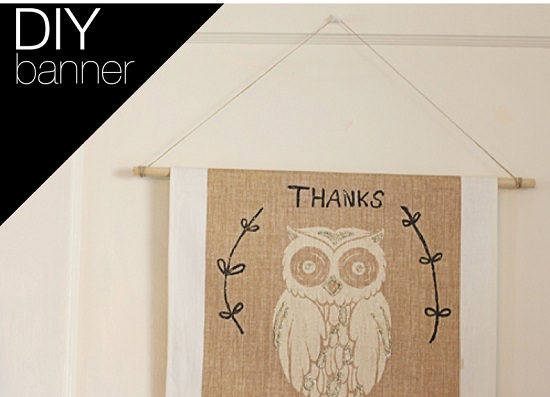 I decided to start adding little touches of Thanksgiving decor to the house this week, since it's right around the corner! I created a really easy "Thanks" banner!  All you will need is a: tea towel, white puff paint, gold glitter, black fabric paint, paint brush, dowel and twine.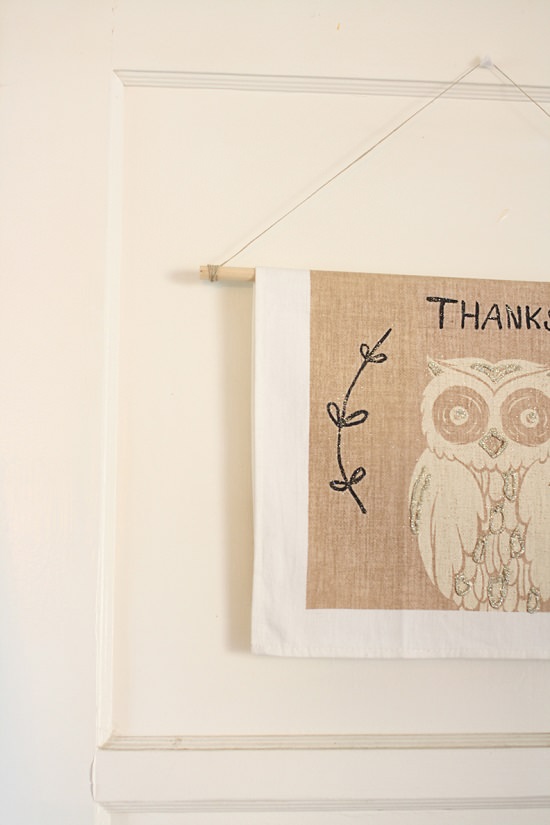 I saw this cute little owl tea towel while at the dollar store the other day. I thought I could play around with it and if I messed up, it wouldn't be a big deal. It only cost me $1! I started by placing puff paint on the owl, to make it appear a little more 3-D. I sprinkled gold glitter on the puff paint and allowed it to dry completely before removing the access glitter. Once it was dried, I carefully shook the remaining glitter off the tea towel back into the glitter container.
I then took a fine tipped paint brush and painted a little floral border around the owl and "Thanks" at the top. You can rough draft a design using pencil, but I kind of went with it – although, I should have played around with the hand writing a bit more!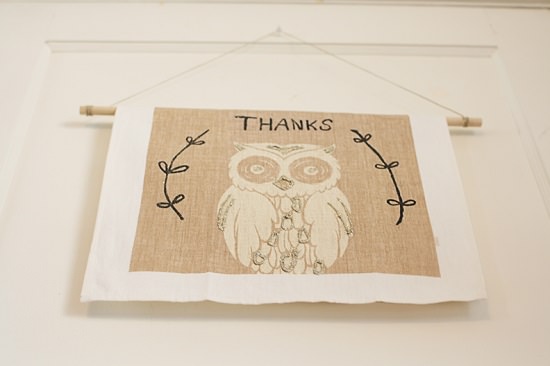 While the paint was drying, I tied twine on either ends of a wooden dowel. When the paint was all dried, I simply folded my towel in half, over the dowel and hung it up! SO easy! Now the house is looking a little more festive! Do you have any fun plans this Thanksgiving?!