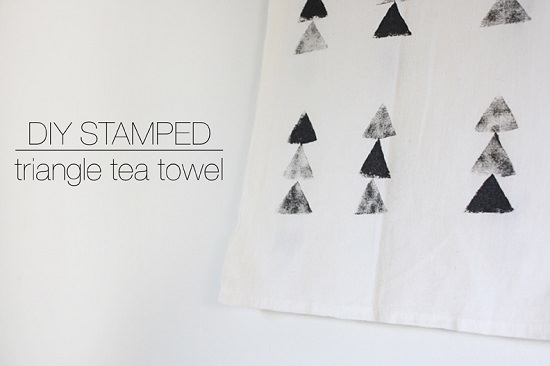 I don't know about you, but you can never have enough tea towels! We go through them real quick around here, so I decided to make a few of my own to have some extras laying around!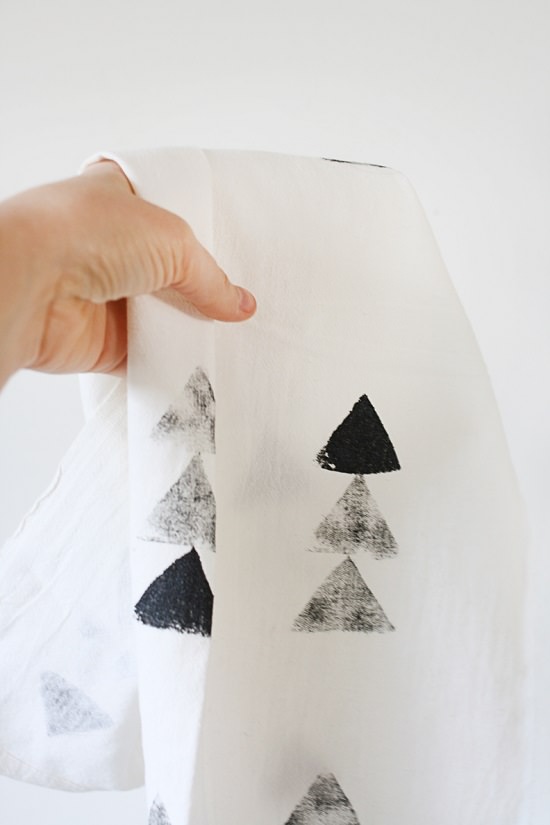 What you will need
Tea towel fabric
Fabric paint
Sponge
Scissors
I simply used the same steps as here. I just love how easy it is to create a great design from triangle sponges! Not to mention, the texture each triangle has compared to the next! And since I love the basic black and white, you can always choose to add pops of color! I wouldn't mind trying this DIY out again, using some fun color combinations! The fading of the sponge each time you stamp it would allow for an easy ombre effect!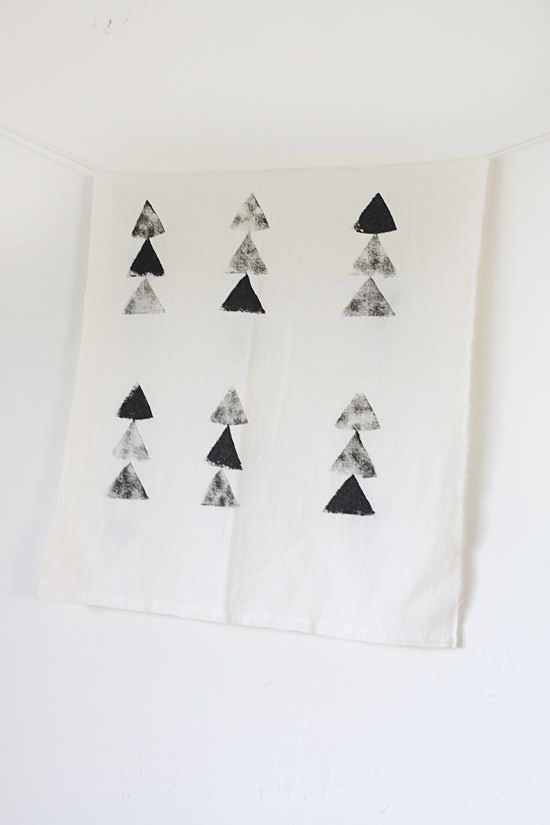 Hope your week is going wonderfully!