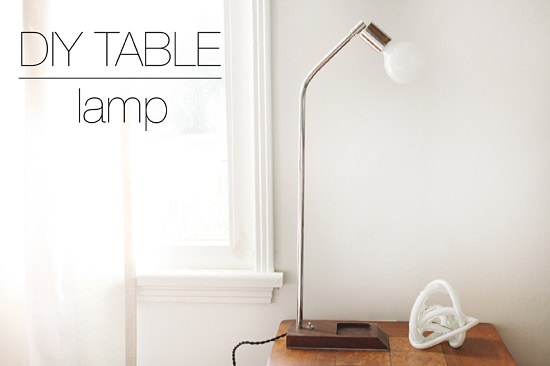 I am a strong believer in that, you can never have too much custom lighting in your home! My husband and I love to experiment with different textures, tools and products. Creating lighting is a perfect outlet to try all these fun elements to see how they will turn out in the end! And we are usually pretty happy in the long run!
Today I wanted to share our latest creation! We came up with a great table lamp for our home. I love how sleek and modern it looks – that  globe bulb is fantastic! The wood base has a custom cutout to fit keys, change or even jewelry if it's at your bedside table. I thought this was a great touch!
The switch is small and perfect for this little lamp. It doesn't distract and adds great personality overall! It's bright enough to do a little reading before bed, or give off just enough light in your living area. Of course, the wood and metal make the perfect pair in my opinion. We actually went with a nickel finish to see if we might like it and it's ok. I have to admit, I do prefer brass or copper though!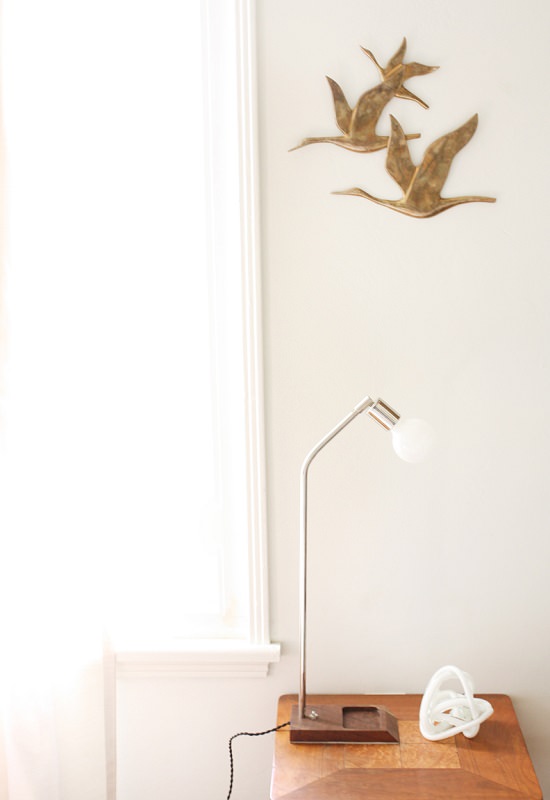 The thing about these projects is it looks impossible to accomplish, but it's actually very straight forward. That is, with the right tools, a bit of your time and motivation! You can create one-of-a-kind pieces for your home in no time!
What do you think of this little guy?