I'm all about incorporating Valentine's Day decor in a subtle and modern way this year! I decided to make something to go along with my Black Triangular Wall Hearts and myGeometric Heart Floor Mat! But also something you could keep out year round, like this Heart Shaped Message Board!
I simply drew out my heart shape on some plywood. Cut it out with a scroll saw. Painted it with black chalkboard paint (regular black paint would work as well). Then, I wrote some fun little Valentine's messages to leave around the house for my husband and kids using chalk!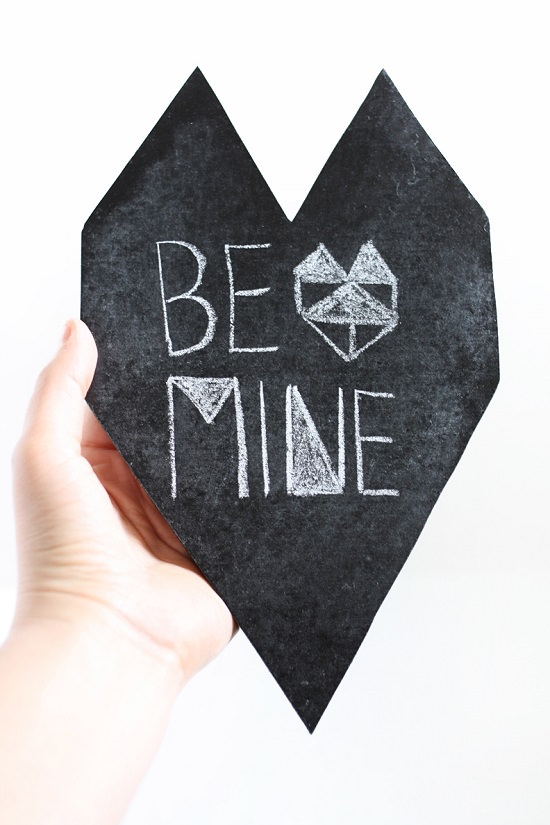 Since it's geometric in shape, it can easily sit on a shelf or table with a quote you love or even as a reminder note! It's something I know I will leave up for a while – it's both handy and cute!
This would also make a great gift for family or a special friend. Simply write a little love note, grab a flower for that pop of color and give them out to that lucky someone! It's almost like a modern Valentine's card!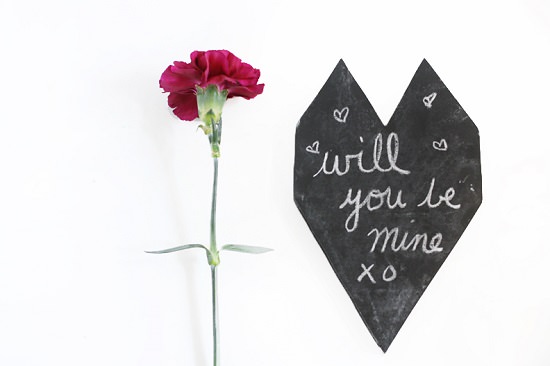 What do you think of a heart shaped message board for Valentine's day?