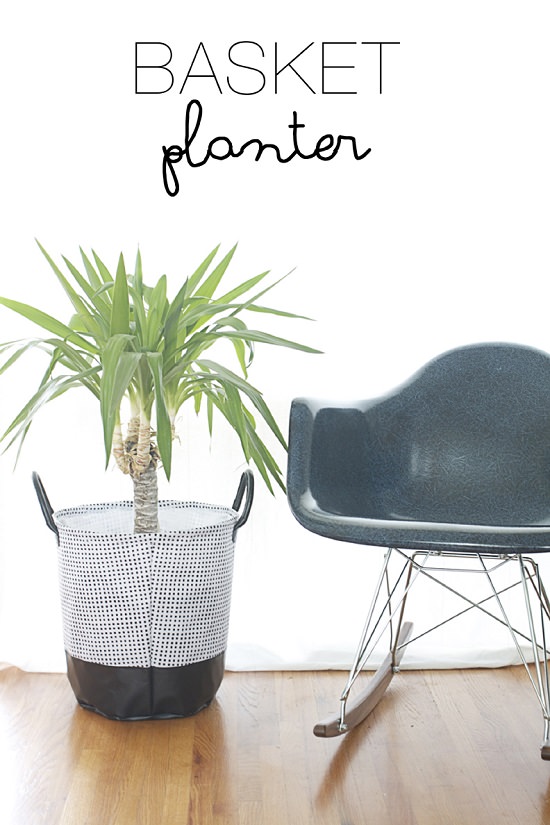 The other day, I found some super cute baskets at Target, much like this. I grabbed a couple and brought them home to use for the kids laundry hampers. But I just loved the black and white combo so much, I didn't just want them hiding in their rooms. I decided to repurpose my basket and use it as a cute planter!
It was such an easy transition! I didn't even have to take my plant out of the old planter, I just sat it in the basket and it instantly got revamped! It's a great way to change up patterns and colors in a non-fuss way!
Luckily, the basket is waterproof, so I can keep the plant in while watering it. I don't have to worry about messes, since it's easy to wipe down. Not to mention, the handles make it super easy to transport if I want to place the plant in another area of the home!
If I get tired of the color combo or pattern, I can always switch it back to my previous planter. Or use it as a laundry basket again! For now, I'm having some fun using it as a non-traditional planter!
What do you think? Is this just too weird?