From traditional tiered design to the modern topsy-turvy style, these Tiered Planter Ideas are best for displaying botanical treasures!
Elevate the aesthetic appeal of your indoor and outdoor space with these eye-catching Tiered Garden Planter Ideas!
Here are the best DIY rectangular indoor planters
---
Tiered Planter Ideas
1. Tiered Planters Succulent Wreath
Display your creativity by creating this one-of-a-kind tiered planter succulent wreath. Get the DIY here.
2. Cinder Block Planters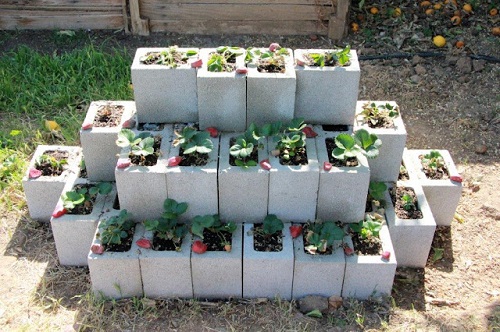 Amp up the aesthetic of your yard with these tiered cinder block strawberry planters. Read the details here.
3. Three-Tier Indoor Rope Planter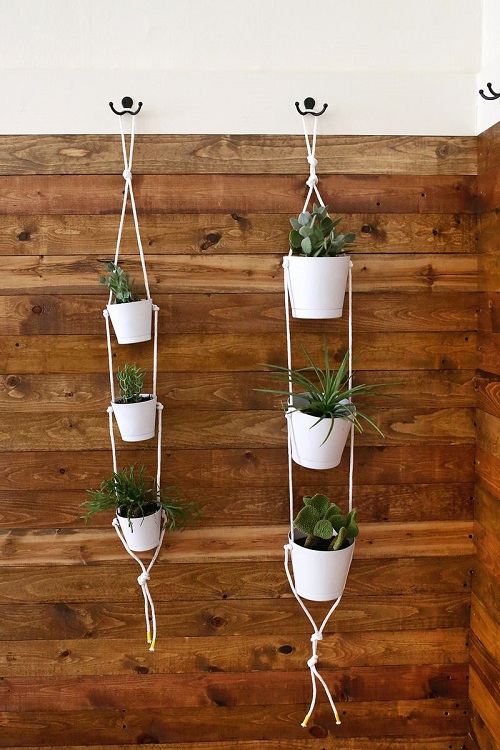 Recreate this fantastic tiered planter using rope, white plastic planters, scissors, a crop-a-dile tool, and this article.
4. Tiered Succulent Planter DIY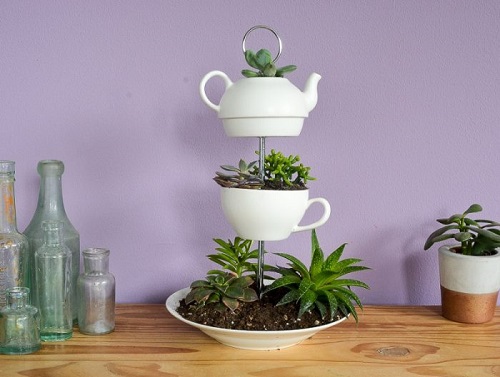 This peculiar tiered planter is best for showcasing mini succulents indoors. Learn more here.
5. Cake Stand Tiered Planter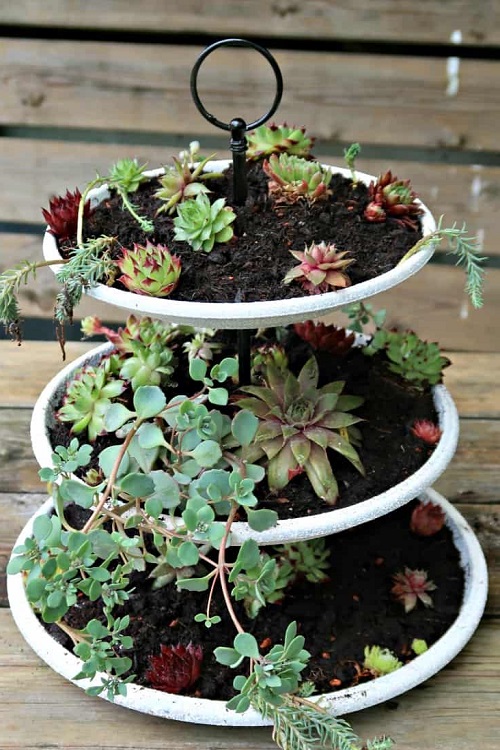 Add a dash of greenery to your indoor or outdoor space with this cake stand planter. It's one of the most amazing tiered garden planter ideas.
6. Outdoor Tiered Planter
Here are the detailed instructions to build a simple tiered planter. It's ideal for outdoor spaces.
7. Topsy-Turvy Towering Flower Planter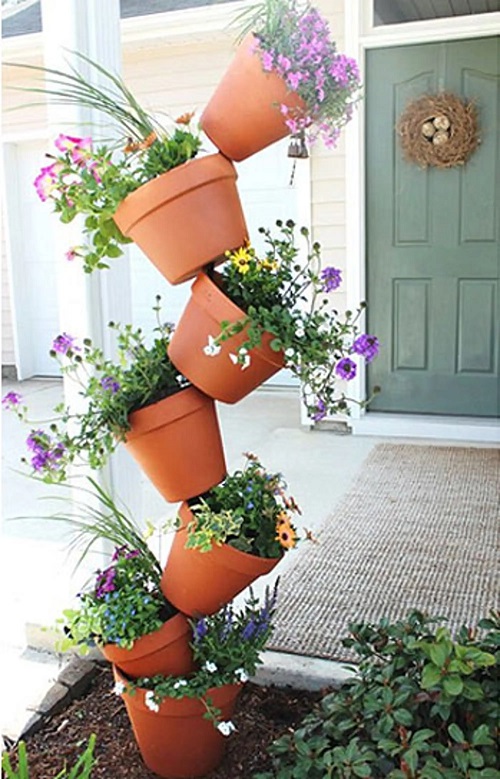 Create an enthralling visual in your landscape with ease using this creative topsy-turvy planter.
8. Tiered Recycled Wine Barrel Planter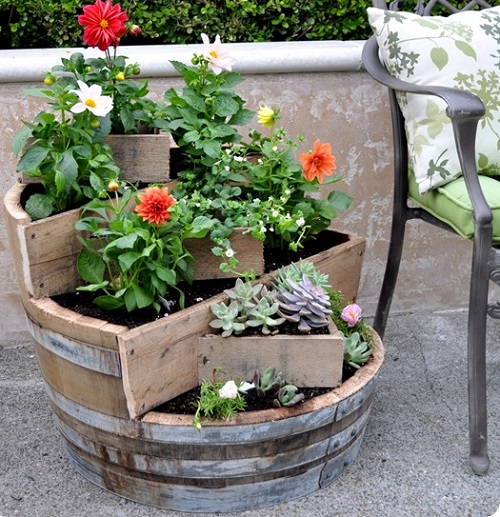 Made from a wine barrel, this tiered planter makes an excellent conversation piece. DIY one using this tutorial.
9. Four-Tiered Planter Idea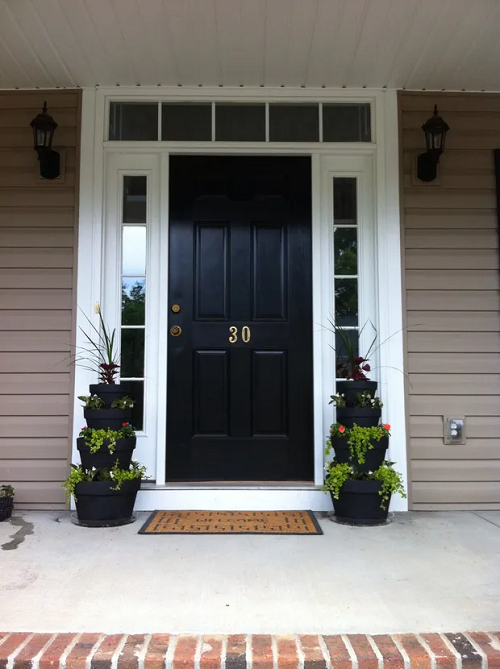 Follow this step-by-step tutorial to create monochromatic four-tiered planters. It's one of the best tiered garden planter ideas.
10. Polka Dotted Tiered Planter
This colorful tiered planter also doubles up as a house address plaque. Hop to this article for more info.
11. DIY Tiered Rain Gutter Planters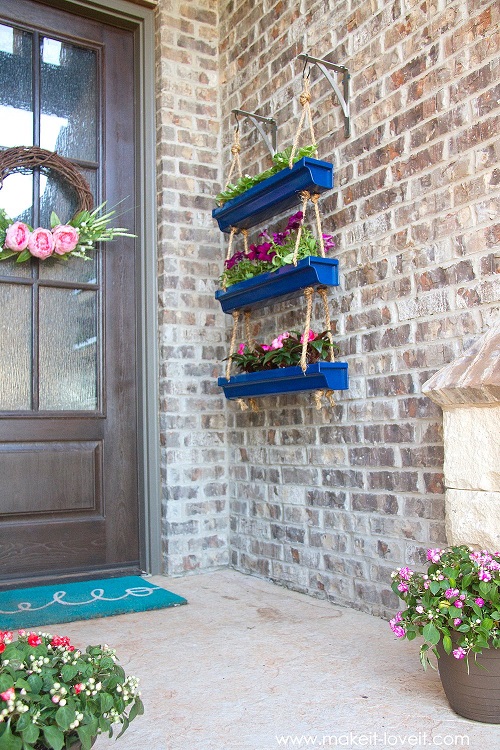 This hanging tiered planter is great for adding greenery to a compact entryway where floor space is limited.
12. DIY Succulent Tower Planter Idea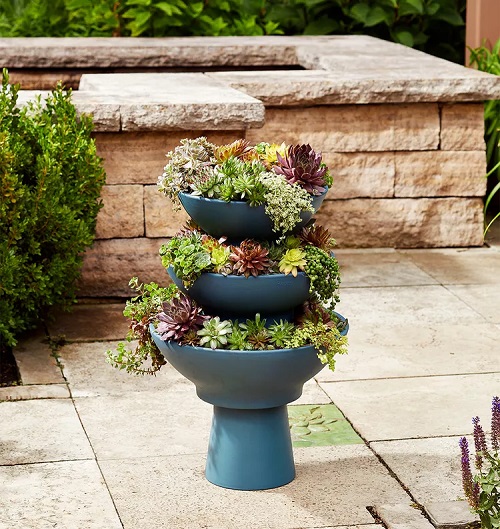 Build this DIY tiered planter that overflows with delightful succulents, adding height and beauty to your garden.
13. $10 DIY Tiered Planter Box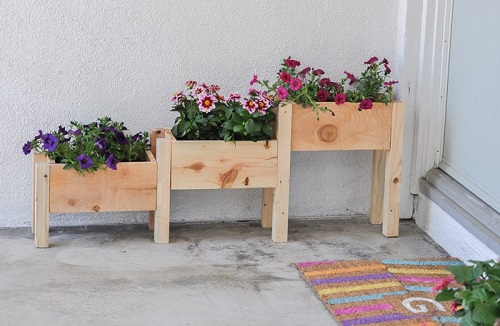 Learn how to make an easy-tiered planter box that costs only $10. It's a beginner-friendly project.
14. Ombre Stenciled Flower Pots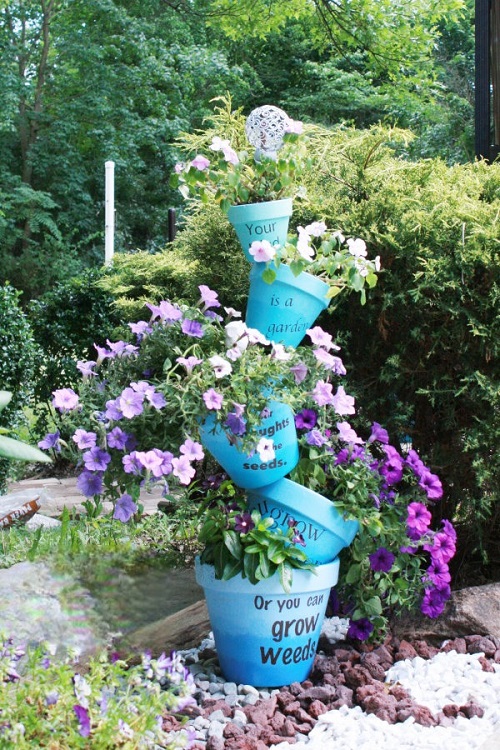 Add some pizzazz to your yard by adorning the space with these ombre-stenciled flower pots.
15. Easy Tiered Planter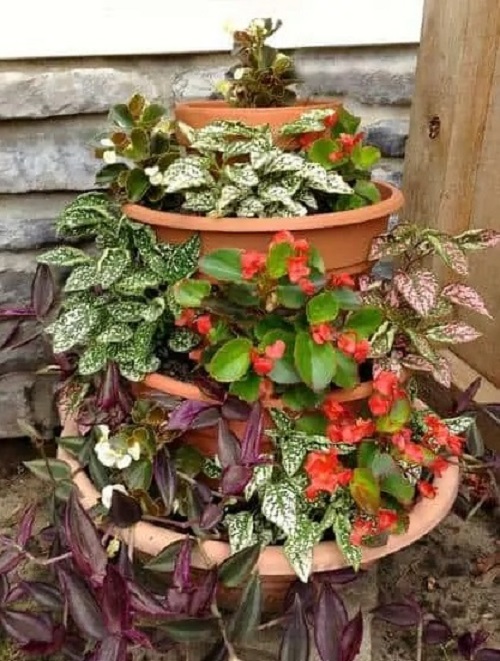 Want a stacked-tiered planter for a less spacious garden? This idea is for you.
16. Cedar Tiered Flower Planter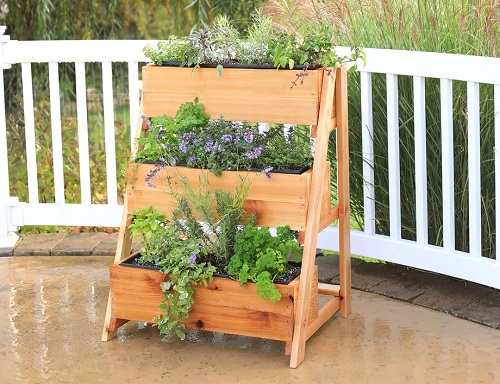 In this article, the DIYer builds a space-saving tiered planter using rot-resistant cedar lumber.
17. Tiered Planter with Trellis
Equipped with a trellis, this wooden tiered planter is easy to make with a few supplies. Get the details here.
18. Inexpensive Tiered Planter
Uplift the look and feel of your outdoor space with this statement-making stacked planter.
19. Tiered Wire Basket Herb Container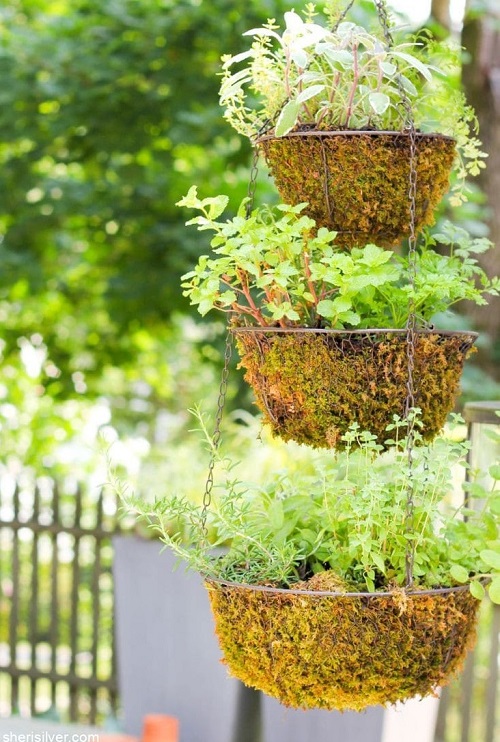 This vertical planter is a brilliant compact gardening solution that uses multiple stacked wire baskets, sheet moss, and potting soil.
20. Two Tiered Corner Planters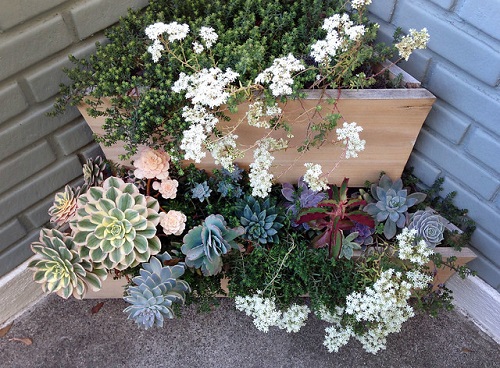 Fill an empty corner with this two-tiered corner planter and watch the gorgeousness grow.
Find out some quirky head planter ideas here