If you are looking for an easy planter project, try this idea!
Materials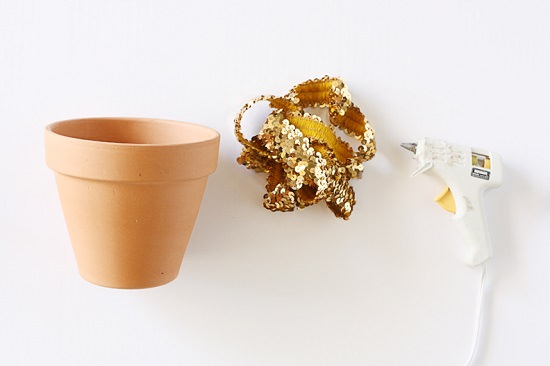 Planter
Hot Glue
Stretch Sequin Trim in Gold (or another preferred color)
Plant
Directions
1.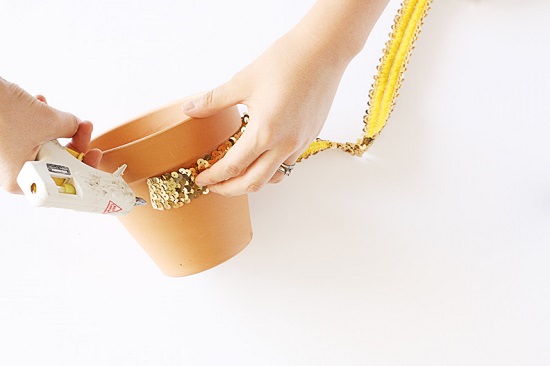 Just clean the surface of your planter and hot glue your sequins to the planter.
2.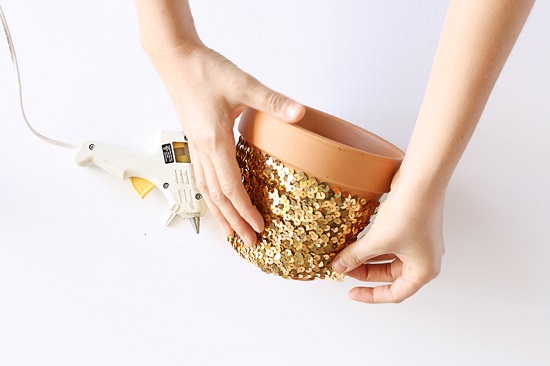 Wrap tightly around your planter. Secure the end with hot glue.
3.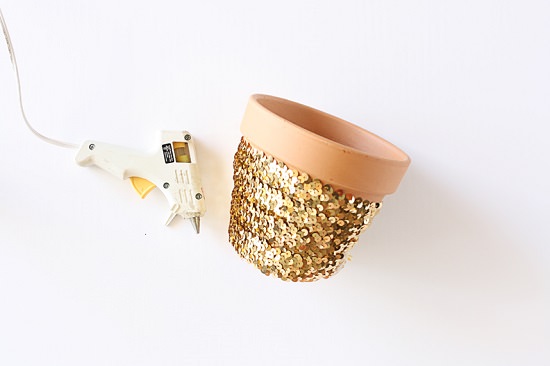 Adjust and secure with hot glue where needed, although it may not be necessary. Place your plant in your new planter and enjoy!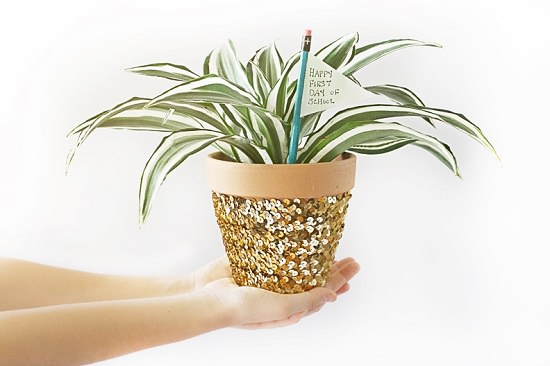 You may choose to add a fun little note! I made a little banner that reads "Happy First Day Of School" and secured it to a pencil simply using tape. I can't think of anyone who wouldn't love this cute gift! Plus, wrapping it in a little bling never hurts. If the person you are gifting to happens to be male, no problem! Just wrap it in bacon… I am just kidding! You can choose a more masculine color of sequins to wrap it in, or just some simple ribbon or twine will do.