Want to star-gaze from the comfort of your living space? Check out these amazing Ceiling with Star Lights ideas!
Everyone loves seeing a starry night, and what better way to bring that magic indoors than by adorning the Ceiling with Star Lights? Take inspiration from this article to integrate starlights into your child's room.
Explore the Bathroom Ceiling Ideas here
---
Best Ceiling with Star Lights
1. DIY Fiber Optic Starry Ceiling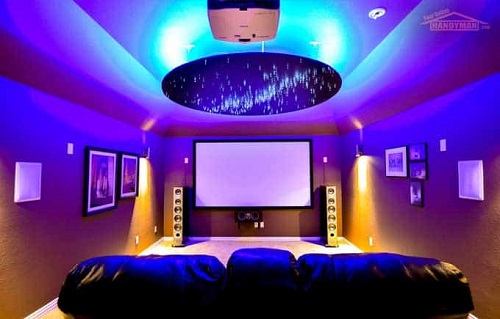 Create a magical night sky effect in your media room with the help of this easy-to-understand article. This setup lets you create constellations and random star patterns with ease. Besides the media room, it's also great for bedrooms and living rooms.
2. DIY Magical Twinkle Light Ceiling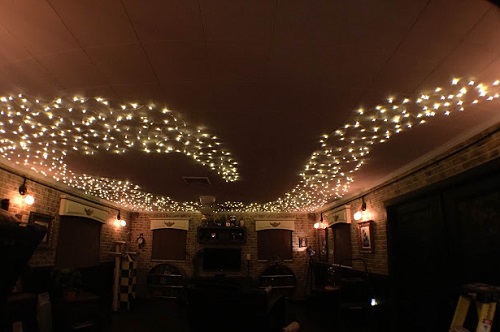 Instead of using a fiber optic kit, transform your ceiling into a galaxy of stars with fairy lights and a staple gun. This project stands out among the ceiling with star lights ideas because of its affordability and easy-to-implement nature.
3. Starry Ceiling with Fairy Lights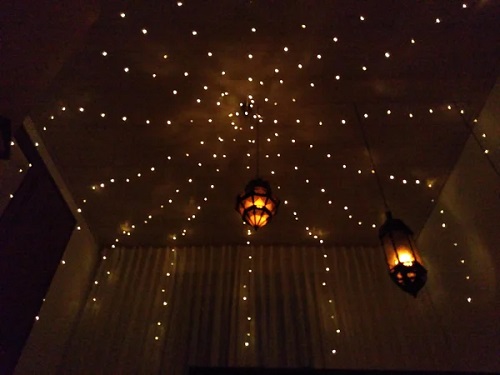 Follow this step-by-step instructable to create a starry ceiling with an LED curtain, fasteners, full bridge rectifier, resistor, and capacitor. It's a quick, simple, and beginner-friendly way to transform any room into a celestial haven.
4. DIY Fiber Optic Star Ceiling for Less than $200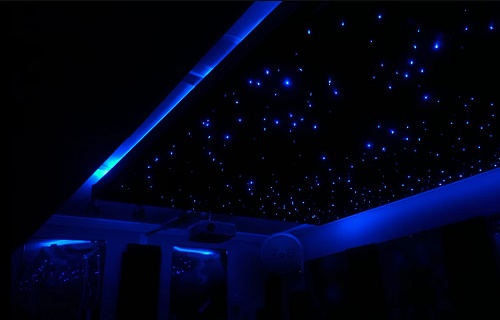 Watch this detailed video tutorial to turn your monotonous home theatre into an eye-grabbing focal point with a fiber-optic star ceiling. Grab lumber, fiber optic star maker, LED strip lights, black felt, and staple gun.
5. Music Reactive Fiber Optic Star Ceiling Installation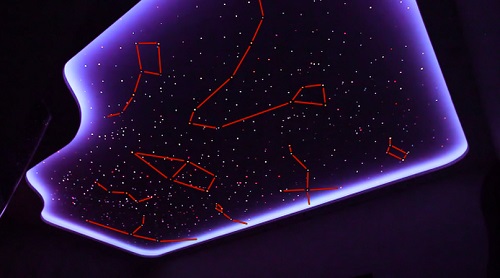 Learn how to install a music-reactive fiber optic star ceiling in this easy-to-understand instructable. The best part is that this starry ceiling can be controlled by a remote and reacts to music.
---
Bonus Ideas
6. Starry Sky Ceiling Mural
Rather than installing fiber optic strands or string lights, paint a mural of a starry sky on the ceiling. It's a more time-consuming project than others on this list, but it lasts a long time and looks quite appealing.
7. Glow-in-the-Dark Star Decals
If DIYing and electrical work are not your strong suit, self-adhesive decals are an excellent option to create a starry sky in your space. These star-shaped decals absorb light during the day and glow at night. They are easy to apply and remove, thus ideal for renters.
Check Out the Driveway Lighting Ideas here