Ready for a cost-effective ceiling upgrade? Check out these Cheap Wood Ceiling Ideas that offer luxe vibes for less!
Are you on a budget but dreaming of a wooden ceiling? This guide on Cheap Wood Ceiling Ideas will walk you through various affordable options that don't compromise beauty or quality.
Check Out These Bathroom Ceiling Ideas
---
Cheap Wood Ceiling Ideas
1. Plywood Ceiling
If you're on a tight budget but want a fresh, modern look for your ceiling, consider opting for a plywood ceiling. Plywood is not only cost-effective, but also complements various design aesthetics. Available in different grades and finishes, plywood is easy to cut and install. Always use a high-quality plywood to ensure durability and an aesthetically pleasing result. You can also paint or stain the wood to complement the home decor.
2. Reclaimed Wood Ceiling
Using reclaimed wood for ceiling is an eco-friendly and budget-conscious choice that adds character and warmth to any room. You can source this material from old barns, fences, or pallets, often at a fraction of the cost of new wood. Besides aesthetics, reclaimed wood is more durable than new wood. Pair the reclaimed wood ceiling with modern fixtures for a chic, contrasting effect.
3. Beadboard Ceiling
Beadboard panels offer a traditional look at an affordable price. These panels come in a tongue-and-groove system that makes installation quite easy. The beadboard can be painted or stained to match your home's aesthetic. It's an excellent addition to cheap wood ceiling ideas.
4. Shiplap Ceiling
Shiplap is an excellent choice for those looking to upgrade the ceiling with farmhouse chic vibe. It's popular due to its clean lines and textured aesthetic. Furthermore, shiplap is versatile, fitting well in a range of home styles, from farmhouse to contemporary. With a shiplap ceiling, you get the visual appeal of more expensive wood without the hefty price tag.
5. Laminate Wood Panels Ceiling
Laminate panels offer a budget-friendly solution for elevating your ceiling's appearance without sacrificing quality or style. These panels are engineered to mimic the look of genuine wood, often at a fraction of the cost. Available in various colors and textures, these panels can be customized to fit any home interior. They are moisture-resistant, an added benefit for spaces like bathrooms or kitchens.
7. Pallet Wood Ceiling
Pallet wood is not just for making furniture; it can also be an economical choice for a ceiling project. Start by separating the pallets and sanding the wood until it's smooth. After that, apply a wood finish to preserve the natural look or coordinate with your existing color scheme. Once prepared, the boards can be installed in various patterns, such as herringbone or staggered joints.
8. Cork Tiled Ceiling
Cork is a sustainable and affordable alternative that can be used for ceilings. It offers good insulation against both temperature and sound. Available in different patterns and finishes, cork tiles add a contemporary edge to the home while remaining budget-friendly.
9. Crosshatch Wood Beam Ceiling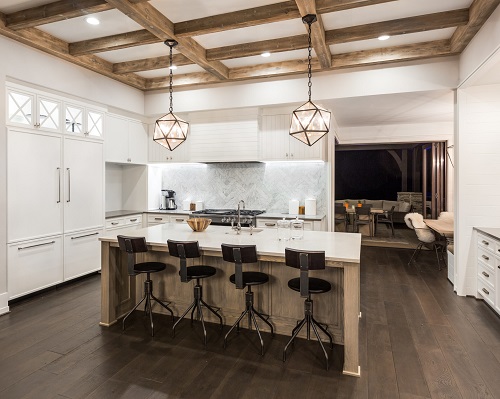 Instead of covering the entire ceiling, install beams in a crosshatch pattern for architectural interest. Use timber or pine beams to keep costs low. This ceiling type works exceptionally well in living rooms and dining areas, adding texture and dimension.
10. Slatted Wood Ceiling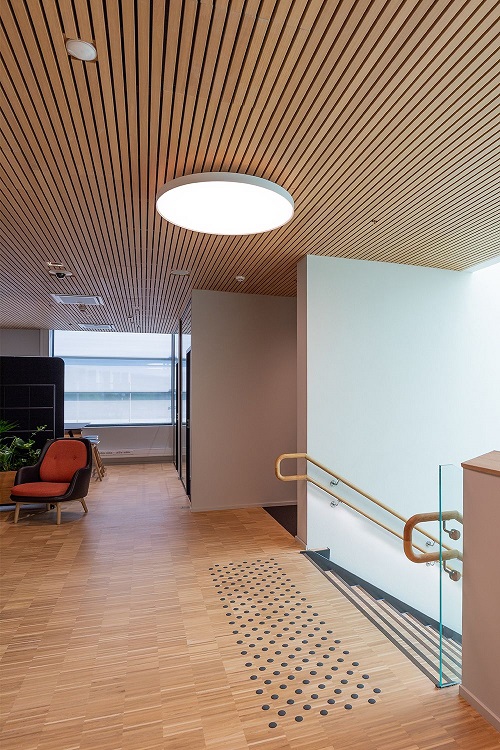 A slatted wood ceiling is an elegant yet budget-friendly option for enhancing the look of any room. By using narrow wooden boards or slats, you can create a sense of depth and texture on the ceiling. Opt for reclaimed wood to make the project affordable and eco-friendly. Installation is relatively simple, often requiring just a few tools like a nail gun and some screws.
11. Two-Tone Plank Ceiling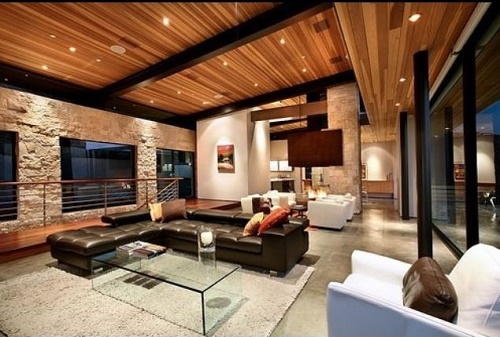 Combine two different shades of wood planks for a two-tone effect. This design approach offers depth and texture by alternating lighter and darker wood planks. Opt for budget-friendly wood options like pine or spruce. This style is extremely versatile and suitable for living rooms, kitchens, or even bedrooms.
12. Cedar Plank Ceiling
Cedar plank is an elegant yet economical choice for ceiling renovation. Its rustic hue and unique grain patterns add texture and visual interest to the space. Known for its durability and resistance to moisture, cedar is ideal for humid areas like bathrooms or kitchens.
Here are the Inexpensive Porch Ceiling Ideas