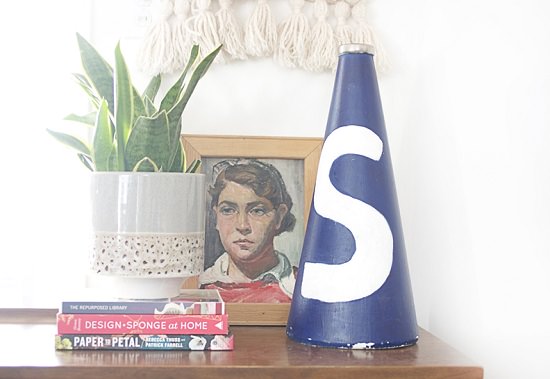 Yesterday, our family went on a little road trip to hunt for some treasures. It was the perfect thing to do, instead of being inside all day! We came home with a couple little things, but I had to share this funky cheerleading megaphone with you!
I love quirky pieces, a pop of blue and any kind of typography! It's an instant eye-catcher and great conversational piece. Mostly because it's just so random, kind of weird and a little bit fabulous.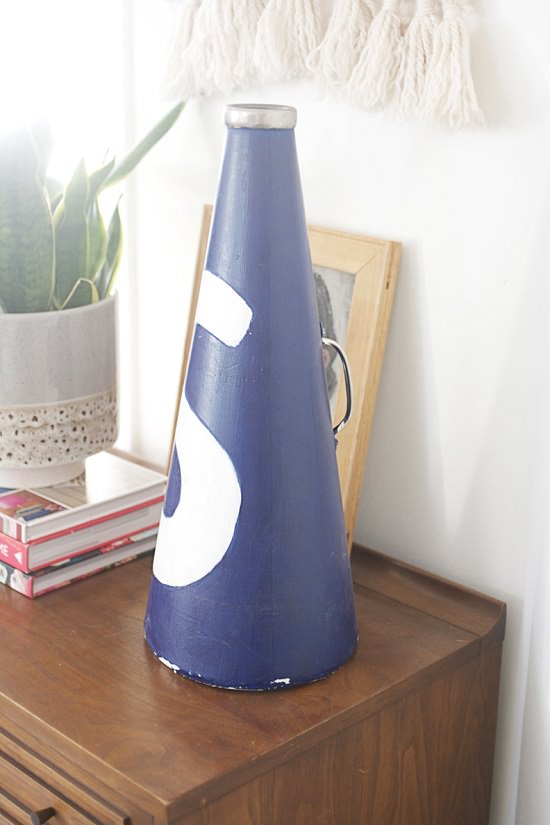 There were actually six of these guys, but there was no way we needed them all. One even had a lightning bolt, which was amazing. But we had to go for one of the letters, it's just one of those things that won't ever go out of style.
Sometimes you come across some awesome typographical pieces, but can't find one that's personal to you. I don't ever let that stop me, sometimes things don't have to make perfect sense to fit into your home esthetic.
I was on the look out for a "D" for our last name, but no luck. We picked "S" because it was the one in the best shape. It also doesn't hurt that our son's name is Sebastian, but in all honesty that's not why we picked it. Plus, I think we'll keep it somewhere where little hands can't touch it!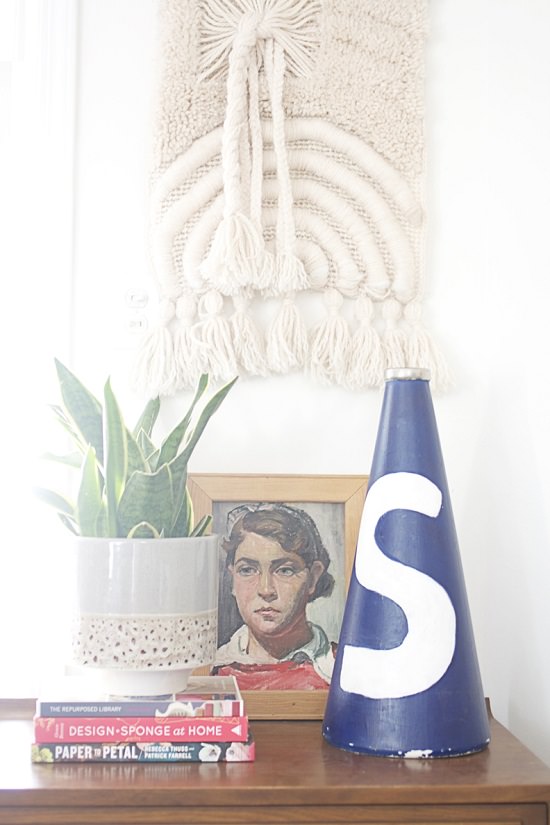 I can't get enough of these one-of-a-kind pieces that really bring that character of your home to life. To me, it's all about how your personality comes out of the decor that makes your home unique and special.