Transform feathers into one-of-a-kind masterpieces with these Feather Crafts. From lamps to stylish jewelry, the possibilities are endless!
Feathers are nature's finest works of art. Their delicate beauty, versatility, and stunning textures make them an ideal material for crafting. Whether you're a seasoned DIY enthusiast or a curious beginner, these easy Feather Crafts are for you.
Here are some amazing corn husk crafts
---
DIY Feather Crafts Ideas
1. DIY Feather Pendant Light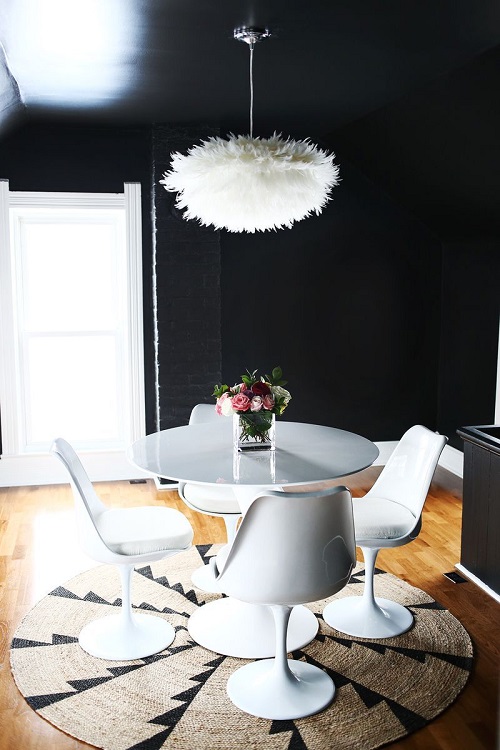 Made with creativity, feathers, and patience, this eye-grabbing pendant light will surely attract a lot of eyeballs. The tutorial is here.
2. Gorgeous Feather Floor Lamp DIY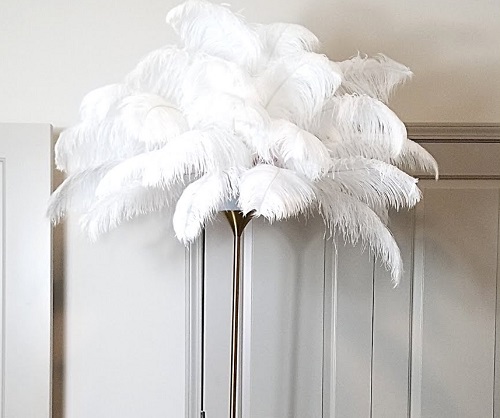 Add some bohemian flair to your living room decor with this fascinating feather floor lamp. Take inspiration from this video tutorial.
3. DIY Easy Feather Lamp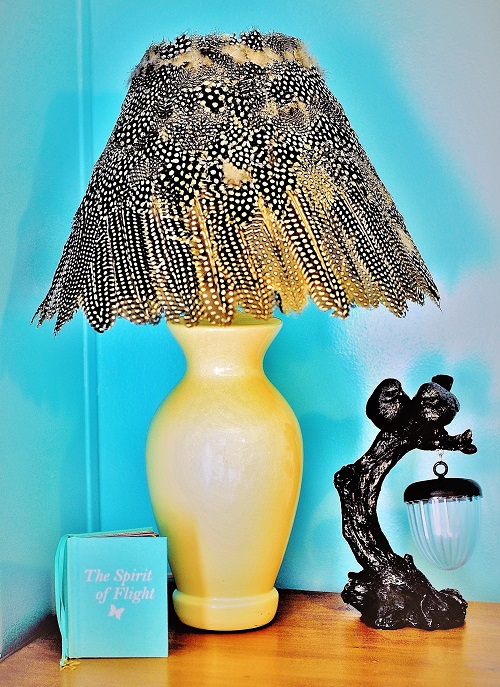 Here's how to turn your old, unsightly lampshade into a whimsical and eye-catching functional piece.
4. DIY Feather Wall Art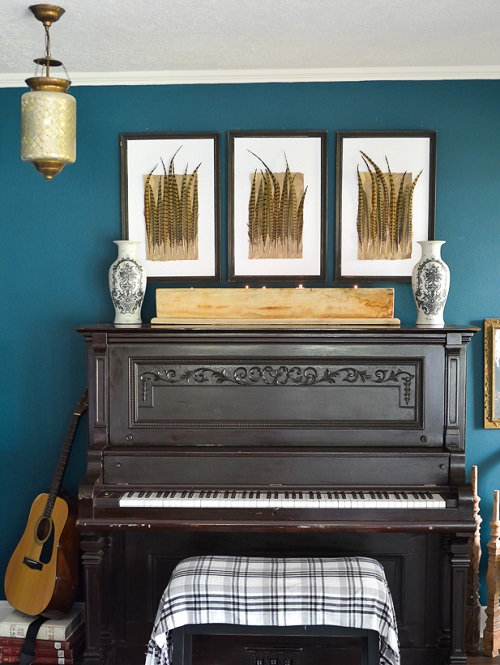 Spice up the appearance of your dull living room wall with this feather art. Hop to this tutorial for more info.
5. Mini Feather Christmas Tree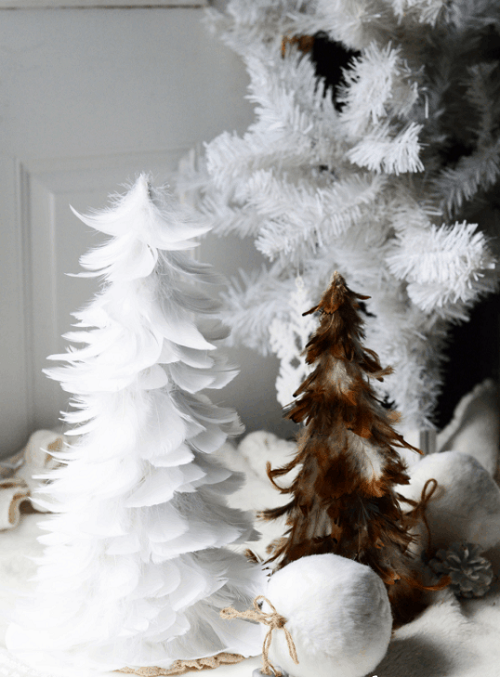 Grab fiberboard trees, feathers, a hot glue gun, and scissors to complete this amazing craft project.
6. DIY Painted Feather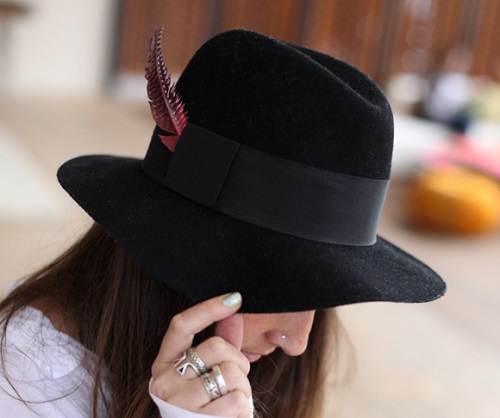 Paint a feather in your favorite colors and stick it on your fedora hat to amplify the aesthetic appeal. It's one of the easiest feather crafts on this list.
7. Gold Glitter Dipped Feather Place Card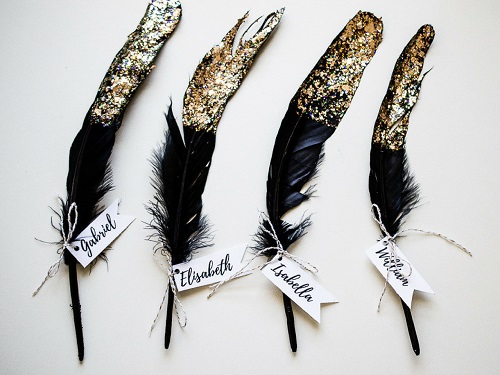 These glitter-dipped feathers are the perfect tie-in to your goth glam wedding. Guests will love this unique take on a name card. With a few simple supplies, you can easily complete this craft in no time.
8. "Love" Feathered Heart Canvas Art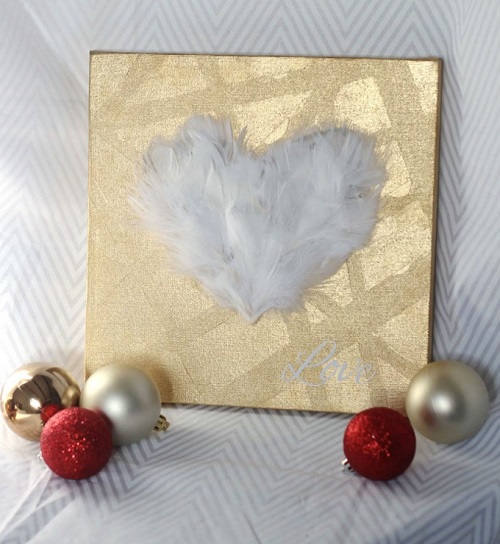 Make your home decor stand out by including this 'Love' feathered heart canvas art. White feathers adhered to the gold background give this art an added charm.
9. DIY Feather Wreath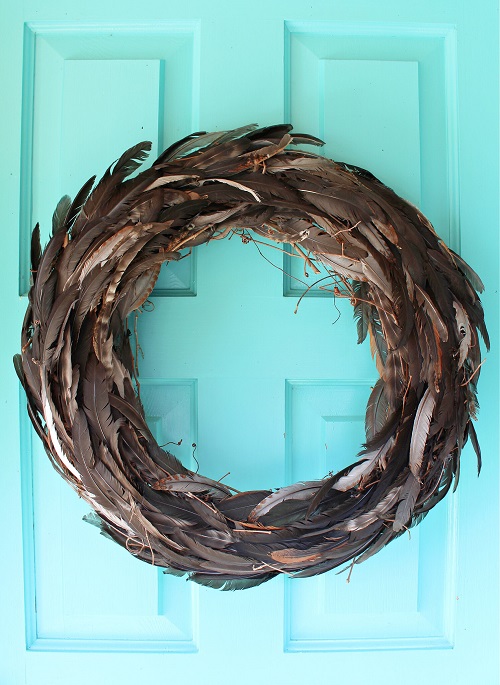 Add some pizzazz to your front door with this wonderful feather wreath. This display-worthy piece will get a lot of attention.
10. Cork & Feather Place Cards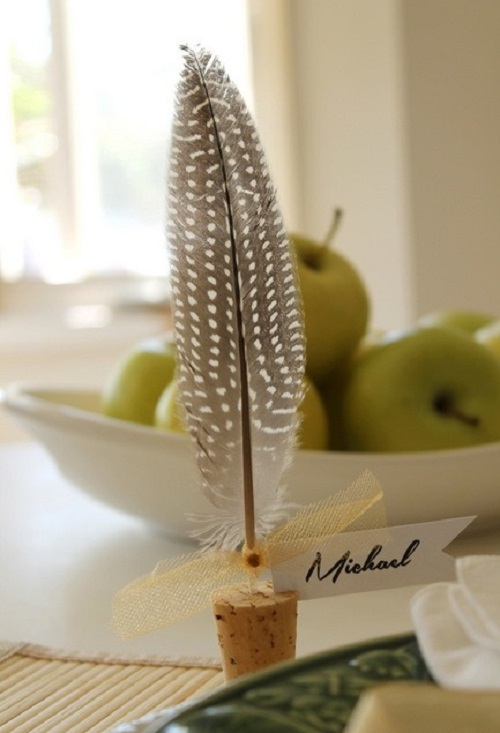 Put your creative hat on and craft some quirky place cards out of feathers and corks using this step-by-step tutorial.
11. DIY Feather Arrows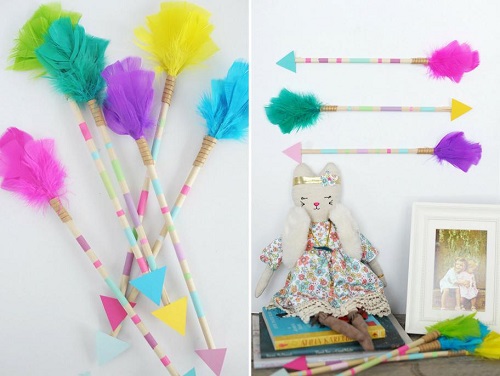 These lovely feather arrows bring a splash of color to any space. You can use them as wall art in the kid's room.
12. Washi Tape Feather Topped Pens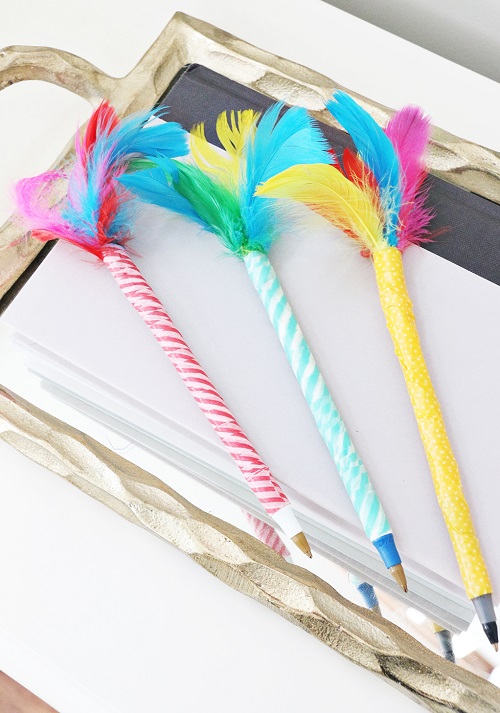 Gather old pens, feathers, and washi tape to complete this fun craft project. Your kids will love the feather-topped pens.
13. DIY Feather Wall Hanging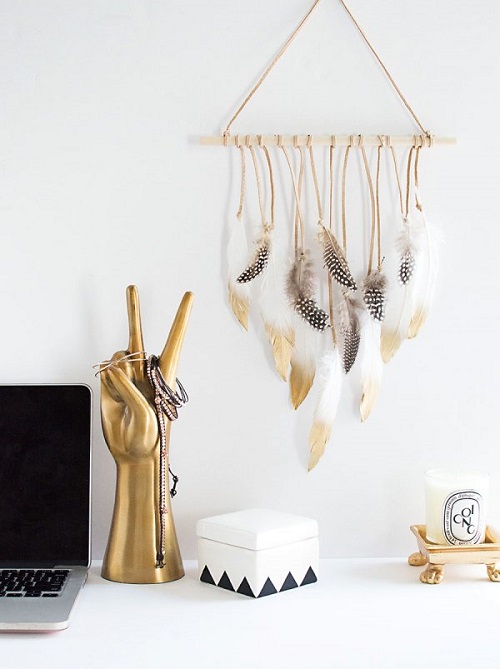 This simple feather wall hanging is a gorgeous way to bring boho-chic style to your living space. It's easy to make and perfect for summer decor.
14. Feather Keyrings Crafts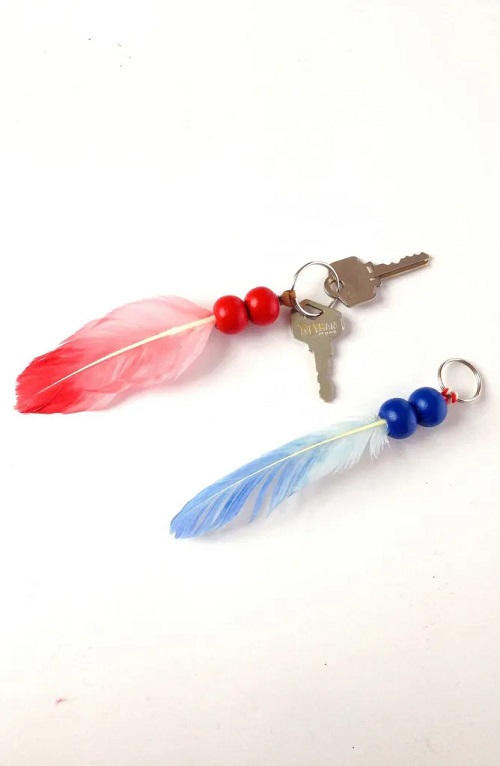 Follow this article to make funky keyrings out of painted feathers. It's one of the most amazing DIY feather craft ideas.
15. Gold Dipped Feather Mobile
Create this gorgeous white and gold feather mobile for your toddler's nursery. It's a beginner-friendly project.
16. DIY Gold Tip Feather Garland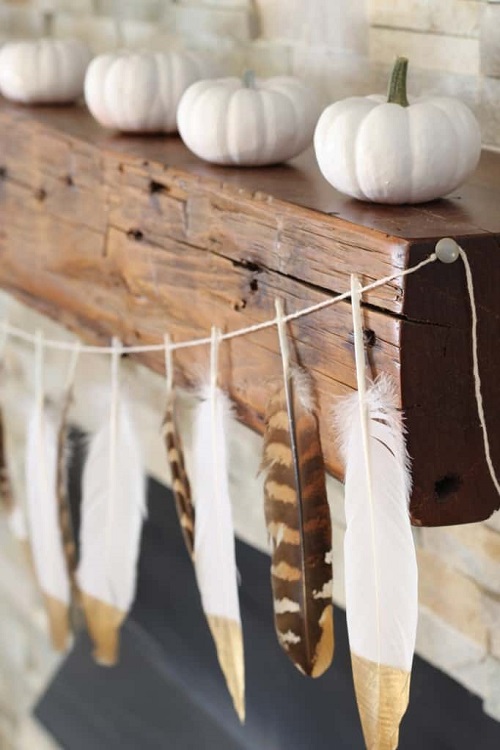 You only need a glue gun, feathers, gold spray paint, and string to create a simple yet impressive garland for the mantel.
17. Feather Earrings Crafts
Lightweight and inexpensive, these cool feather earrings emit boho chic vibes. Make a pair using this article.
18. No-Sew Feather Mask
Learn how to make this wonderful feather mask in this easy-to-understand tutorial. The best part is that no sewing is required.
19. Feather Bird Craft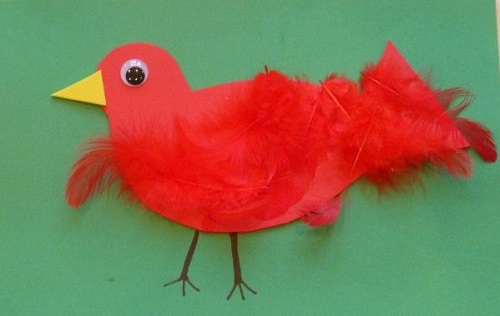 Looking for a feather craft for your kiddo? This exciting feather bird project is for you.
20. Feather Parrots Crafts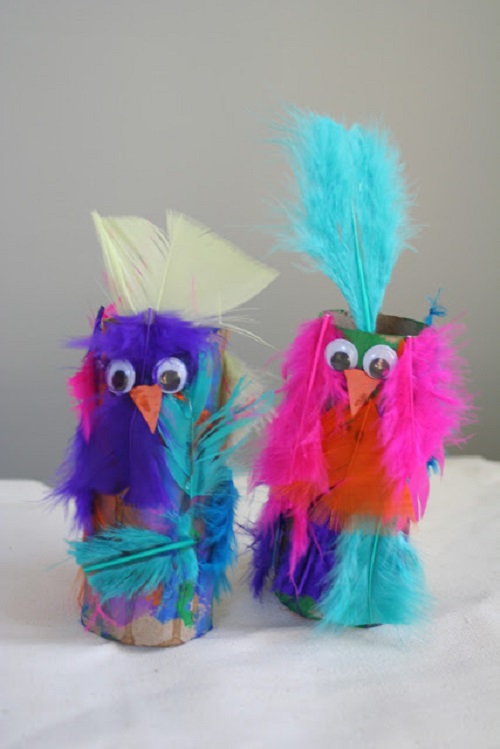 Another amazing feather craft idea for your little Picasso. Grab toilet paper tubes, feathers, and glue for this project.
21. Boho Hoop Christmas Ornaments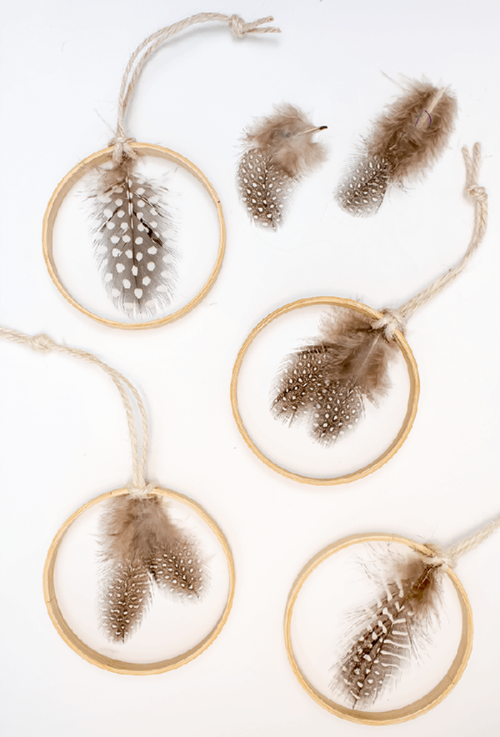 Give your Christmas tree a stylish yet rustic feel with these feathers and hoop ornaments. The instructions are here.
22. DIY African Juju Hat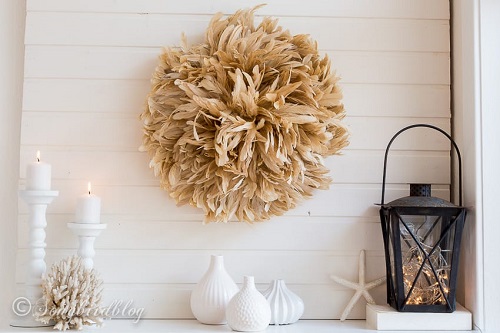 Show off your crafting skills in front of your guest by creating this faux juju hat wall decor. Follow this easy guide for more info.
23. Feather Chandelier DIY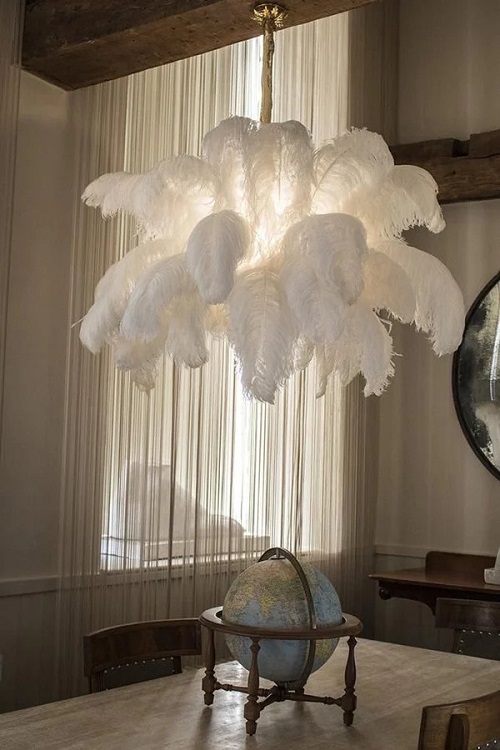 Make this fluffy, elegant chandelier out of feathers and give your space a conversation-worthy display piece. It's one of the best feather crafts on this list.
24. Chic White Feather Wreath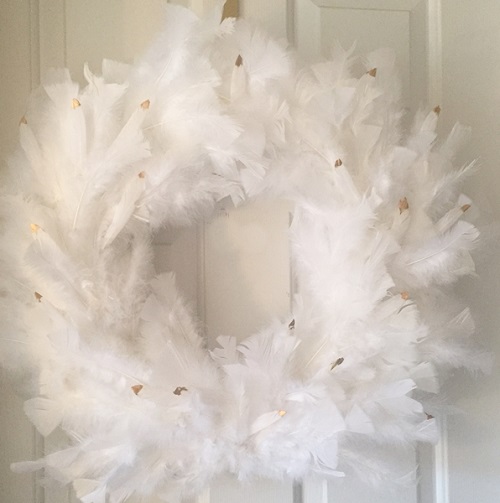 This white feather wreath can be a stunning addition to every home decor and special occasion. Get the details here.
25. DIY Feather Centerpieces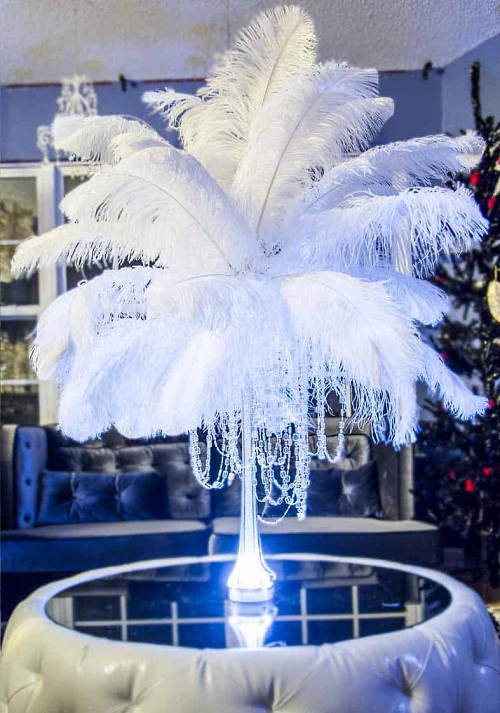 Add some glamour and elegance to any wedding, event, or party with this DIY feather centerpiece. Learn how to craft your own centerpiece with these instructions.
26. Cool Peacock Feather Wreath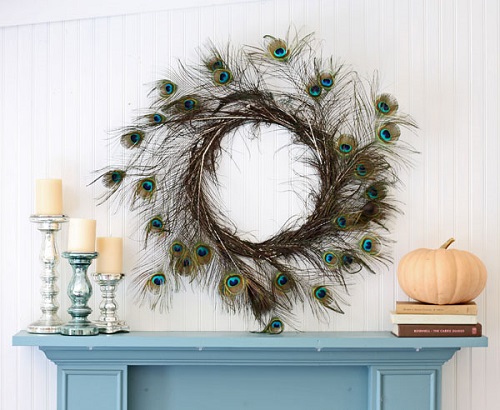 Beautify your bland bedroom wall with this cool and colorful wreath made out of peacock feathers.
Find the best Halloween wreath ideas here