Show off your creativity, imagination, and crafting skills with these creative and Cool Paper Clip Crafts Ideas!
Get ready to turn ordinary gem clips into extraordinary functional yet captivating masterpieces with these cool Paper Clip Crafts.
Here are some amazing corn husk crafts
---
Cool Paper Clip Crafts
1. DIY Paper Clip Earrings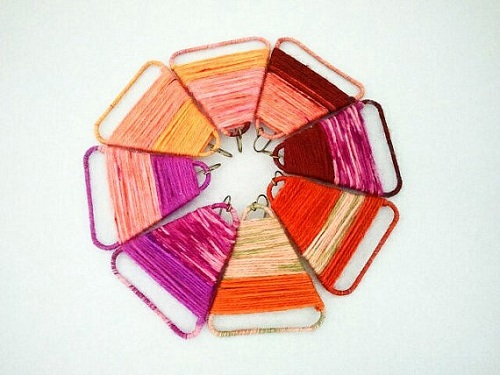 Turn regular paper clips into chic earrings with this easy-to-follow tutorial. You'll love this idea.
2. Paper Clip Rings Idea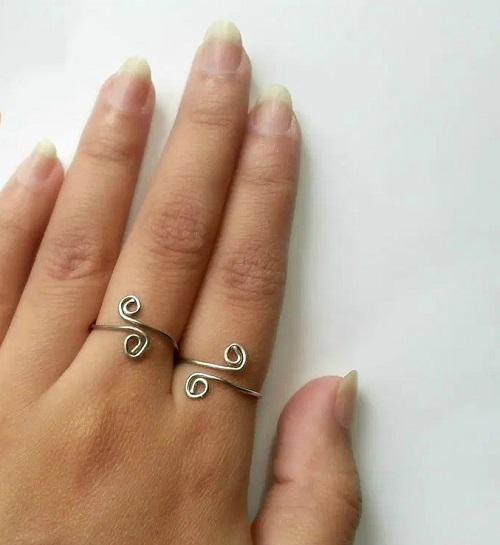 Made with paper clips and creativity, these fancy rings are one of the coolest paper clip crafts ideas.
3. Heart-Shaped Page Markers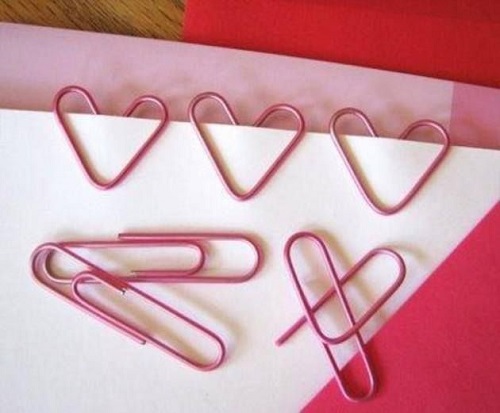 Bend paper clips into little heart shapes and use them to leave love notes or mark pages, or hold tiny treat bags of candy shut.
4. Simple Place Card Holder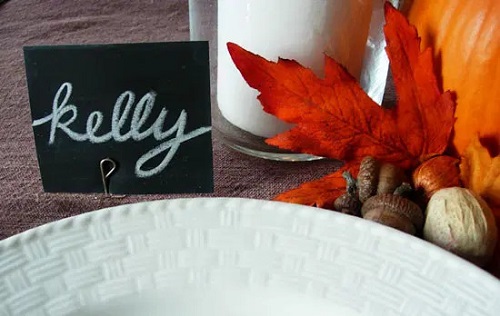 To make some frugal place card holders, grab some owl paper clips and check out this tutorial. They add a bit of style to the table and make your guests feel special.
5. Paper Clip Necklace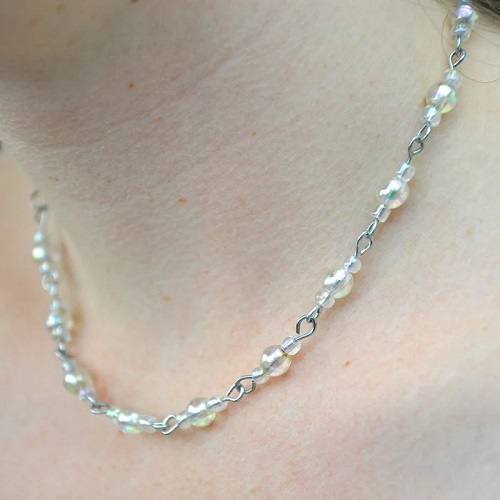 This gorgeous necklace only takes beads and lots of paper clips to make and is fairly simple. Check out this tutorial for the details.
6. Stunning Beaded Paper Clip Earrings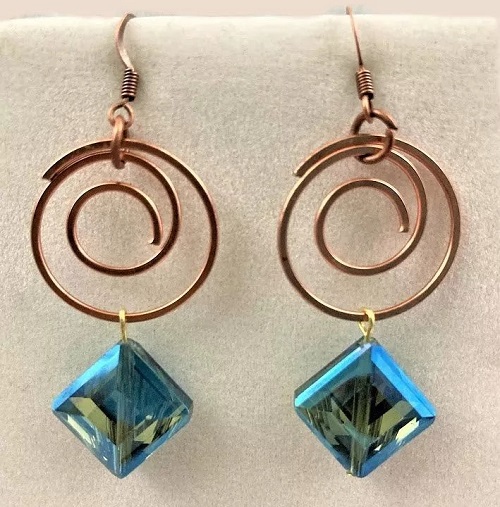 Adorned with square glass beads, these stunning paper clip earrings are the perfect accessory for every outfit.
Check out the cool feather crafts here
7. Swirly Paperclip Bracelet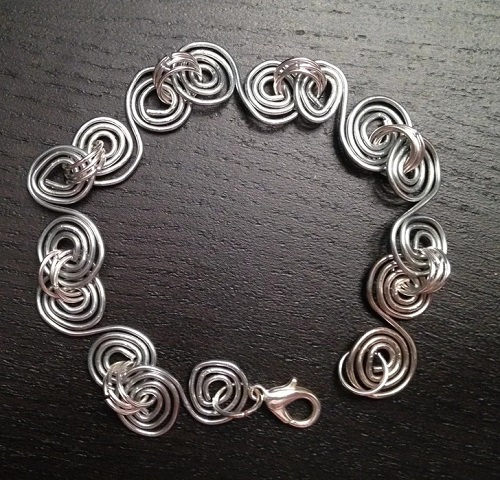 Gather some paper clips, jump rings, a clasp ring, and needle nose pliers to craft this awesome swirly bracelet.
8. Tape and Paper Clip Necklaces
Follow this amazing craft tutorial and transform regular paper clips into an eye-catching geometric necklace.
9. Paperclip Angel DIY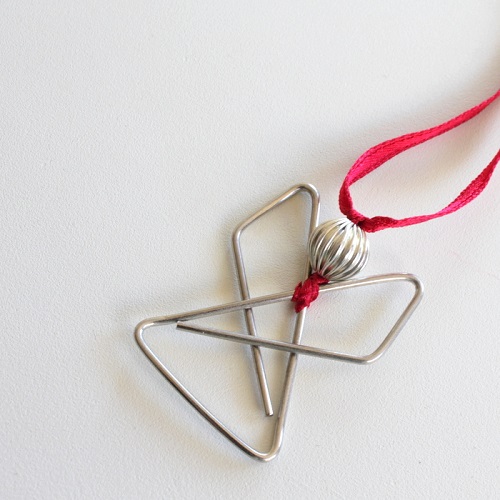 Craft this simple, elegant angel from a butterfly paperclip, a bead, and some ribbon. It's an excellent ornament for the Christmas tree.
10. Simple Paper Clips Kid Bracelet Idea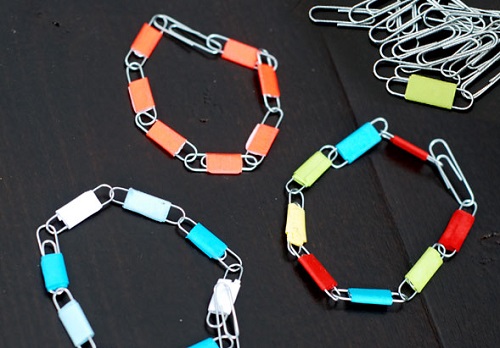 Easy to make and looks nice on hand, this kid's bracelet is made from ordinary paper clips, glue, and colorful paper.
11. Easy DIY Wine Charms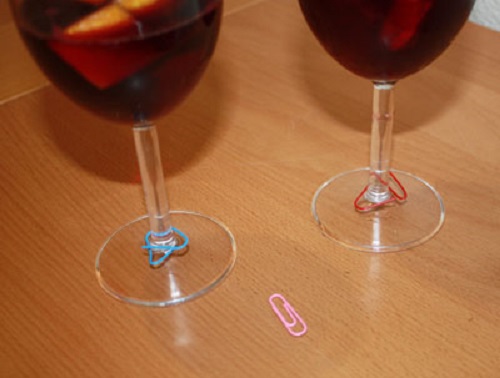 Simply unbend a paperclip, place it around the bottom of your glass, and your wine charm is ready. Learn more here.
12. Paperclip Snub Dodecahedron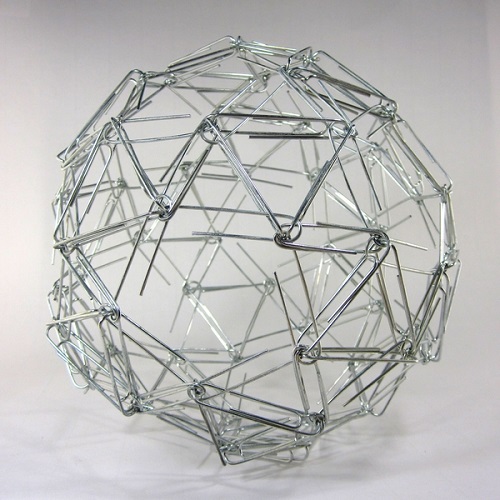 This snub dodecahedron is made from 120 paper clips. Isn't it amazing! Get the details about this craft here.
Here are the best homemade cardboard crafts
13. Paper Clip Christmas Cards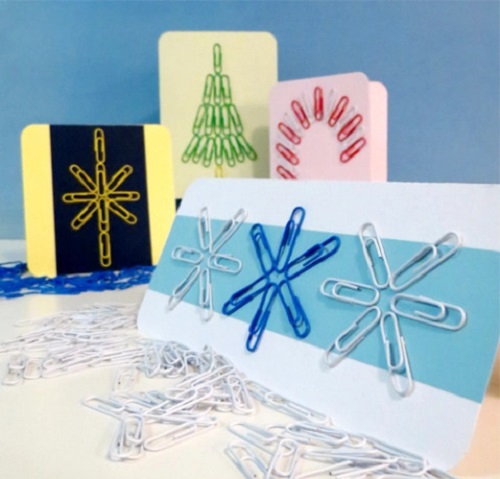 You only need glue, some colored paper clips, and plain greeting cards for this amazing holiday project.
14. DIY Paper Clip Bicycle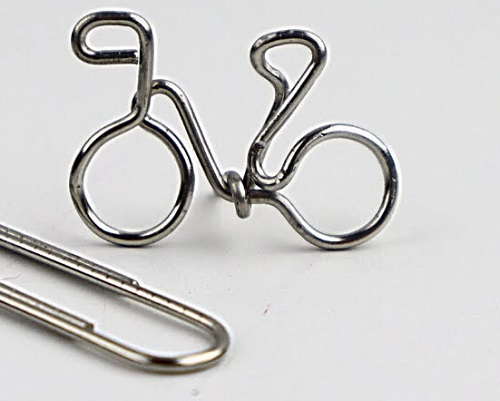 Take help from this visual tutorial to craft a mini bicycle out of paper clips. It's an excellent project to do with kids.
15. Paper Clip Slingshot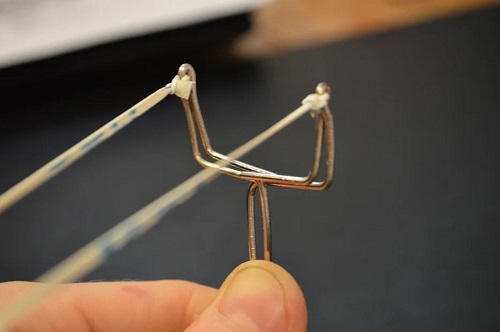 Entertain yourself and your kids with this fun paper clip slingshot craft. Follow these instructions.
16. Paper Clip Chandelier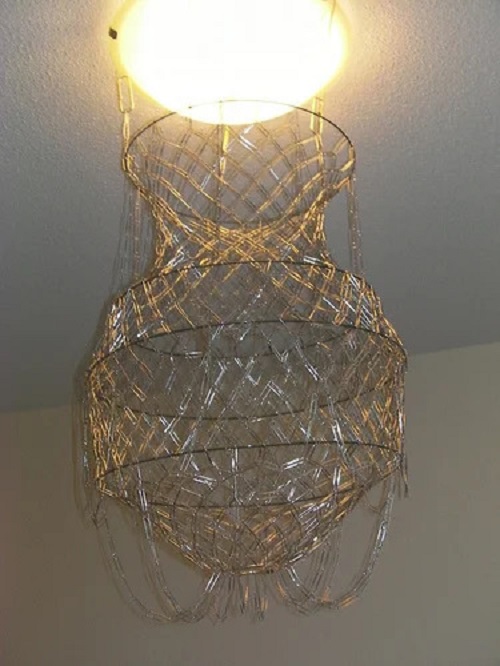 Replace your outdated chandelier with this amazing paper clip chandelier that will surely grab a lot of attention.
17. DIY Paper Clip iPhone Stand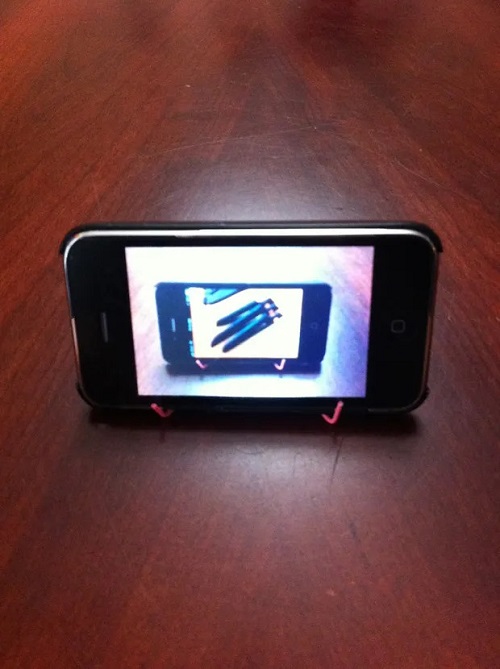 Instead of purchasing a stand for your iPhone, make one on your own with a paper clip. Click here for the instructions.
18. DIY Paper Clip Barbie Clothes Hangers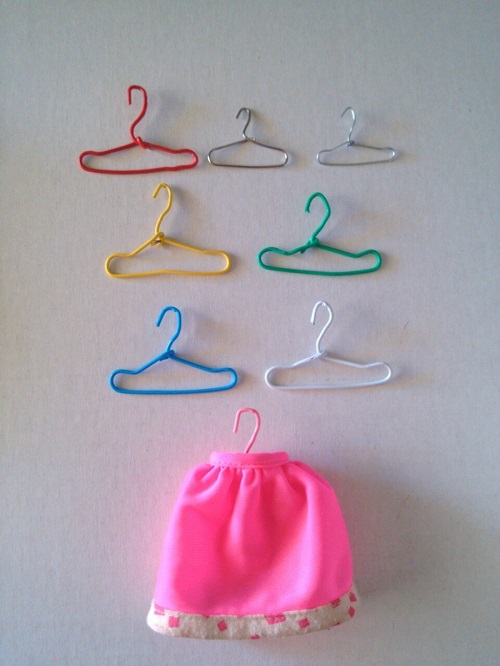 Make cute little Barbie or other similarly sized doll clothes mini hangers using paper clips and this article.
Read the best birch bark crafts here
19. Paper Clip Mini Mobile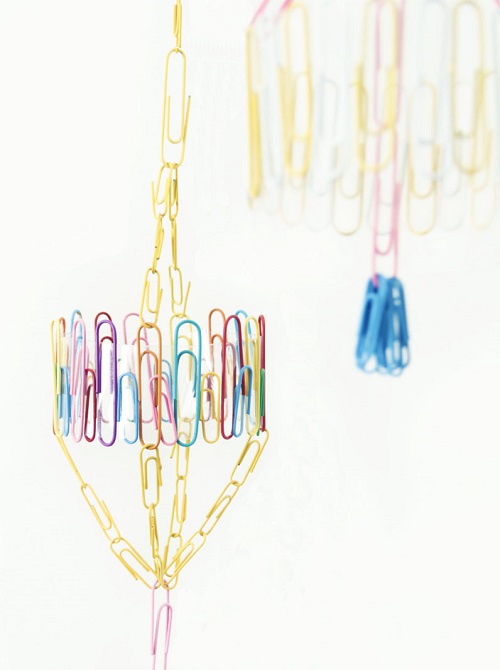 A mini mobile made from multi-colored paper clips and plastic bottles. It's one of the best paper clip crafts ideas.
20. Paper Clip Garland Craft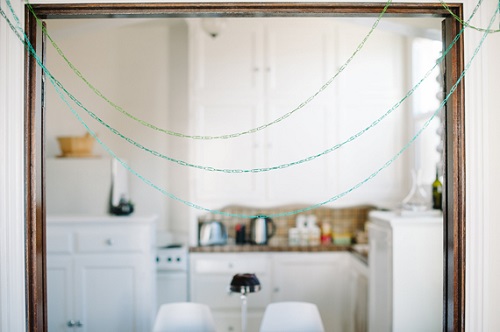 If your room is in need of a last-minute party update, look no further than this paper clip garland craft. It's super affordable and easy to craft.
21. Pom Pom Paperclip Bookmark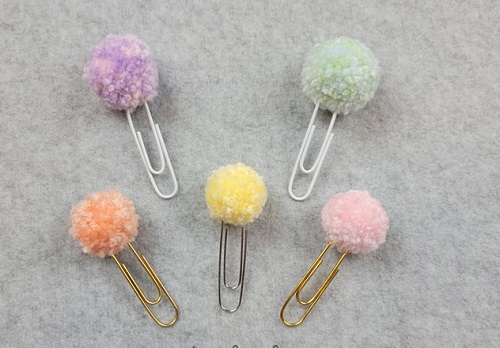 All you need are yarn, a pom-pom maker, a paper clip, a hot glue gun, and scissors to make an adorable bookmark.
22. Dinosaur Paper Clip Bookmarks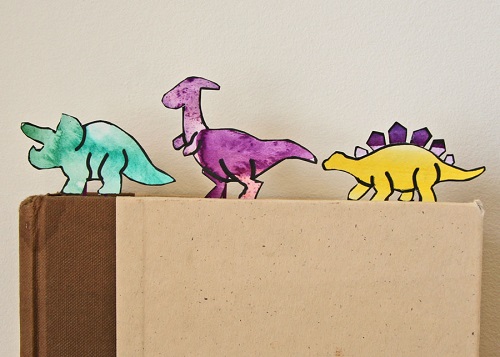 Turn simple paper clips into adorable dinosaur bookmarks to make reading even more fun. This simple craft is great for kids of all ages to let their creativity shine.
23. Creepy Paper Clip Spider Craft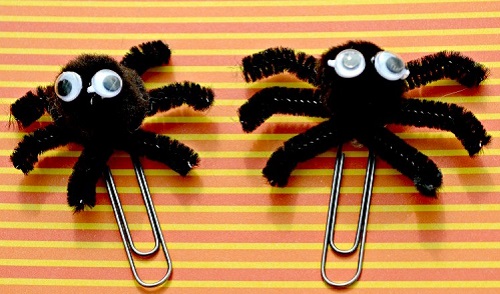 Pretty cool and easy to make, this creepy paper clip spider is a fun Halloween craft project for kids.
24. Twirling Paper Clip Butterflies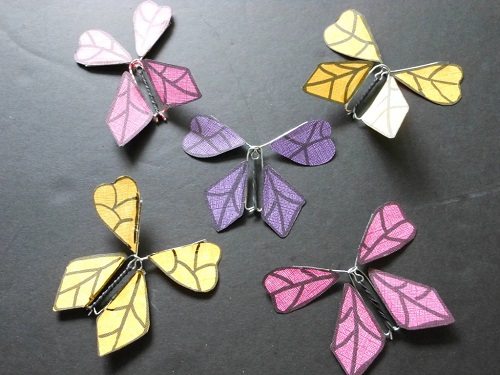 These butterflies are meant to be put in a greeting card, and when someone opens it, the butterfly will come flapping out.
Find the best DIY toilet paper roll crafts here