Craft colorful wrist accessories for your kiddo in no time with these Cute Rubber Band Bracelet Ideas! Here're our top picks!
Finding fun and creative ways to keep your child entertained can be challenging. But fear not! These Cute Rubber Band Bracelet Ideas are a great solution that your kid is sure to love. Not only they are fun and easy to make, but they also encourage creativity and hand-eye coordination. Plus, these bracelets make great gifts. Let's find out some of the amazing ideas below!
Here are some amazing uses of rubber bands
---
Cute Rubber Band Bracelet Ideas
1. Hexafish Rainbow Loom Bracelet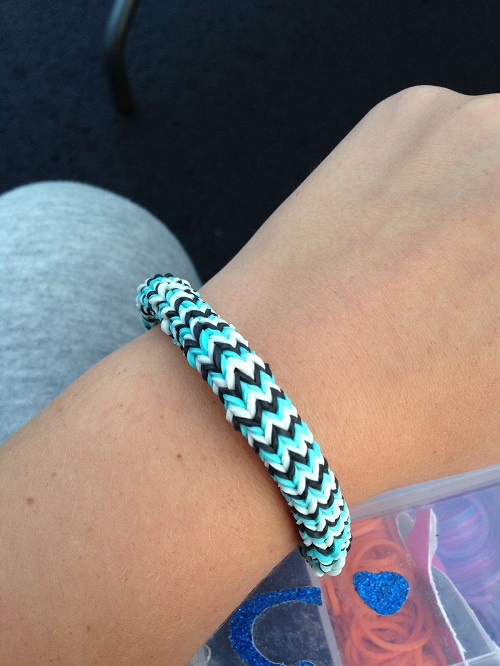 For this bracelet project, you will need a loom, a hook, and a lot of colorful rubber bands.
2. DIY Beaded Rubber Band Bracelet
Combine beads and rubber bands to craft this awesome wrist accessory. Check out this article for the details.
3. Fishtail Rubber Band Bracelet
Start your kiddo's crafting journey with this fishtail rubber band bracelet idea. It's an easy and beginner-friendly project.
4. Dragon Scale Rubber Band Bracelet
Made with rubber bands, patience, and creativity, this dragon-scale bracelet is one of the cool designs on this list.
5. Loom Band Ladder Bracelet
Learn how to create a ladder loom bracelet in this step-by-step tutorial. It's one of the cute rubber band bracelet ideas.
6. Criss Cross Quadfish Rubber Band Bracelet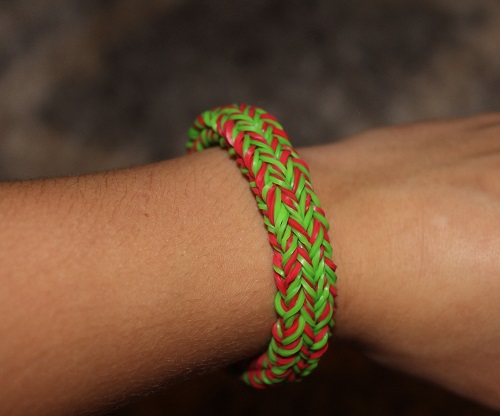 Gather a small rainbow loom, rubber bands, a hook, and a c or s clip to complete this project. You can use two forks instead of a rainbow loom.
Here're some cute clay ring ideas for kids and adults
7. Spider Rubber Band Bracelet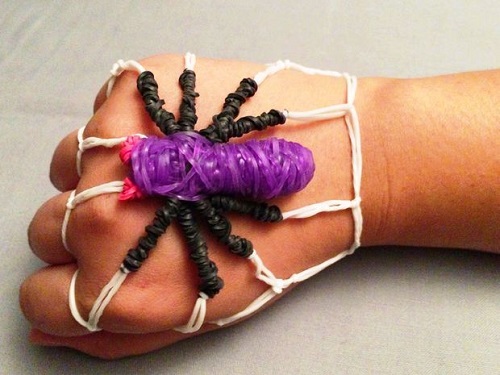 This spooky spider bracelet is the perfect addition to any Halloween or creepy-crawly-themed outfit. Get the tutorial here.
8. Tire Track Rainbow Loom Bracelets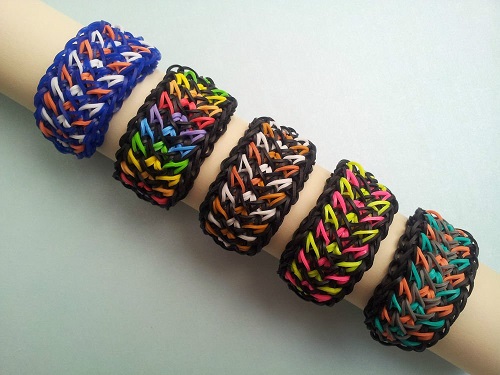 Tire track rainbow loom bracelets are the perfect way to show off your creativity. These unique and stylish accessories will surely turn heads.
9. Rubber Band Slave Bracelet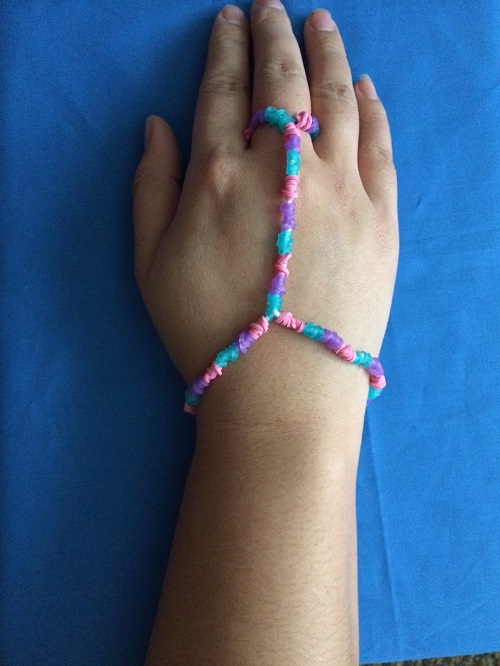 Want to craft a rubber band bracelet but don't have a rainbow loom kit? Check out this fantastic idea.
10. Simple Rubber Band Bracelet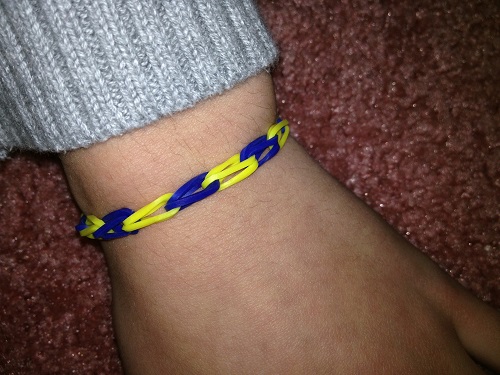 Spend quality time with your kids by making this simple rubber band bracelet with your kiddo. Click here for more info.
Check out the fantastic clay bead bracelet ideas here
11. Triple Fishtail Rubber Band Bracelet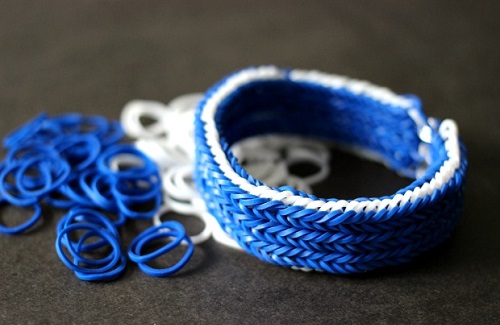 Your kids will have hours and hours of fun creating this triple fishtail rubber band bracelet. The tutorial is here.
12. Circle of Hearts Bracelet

Adorable and pretty simple to make, this circle of hearts bracelet can be made on one loom without an extension.
13. Totem Pole Rubber Band Bracelet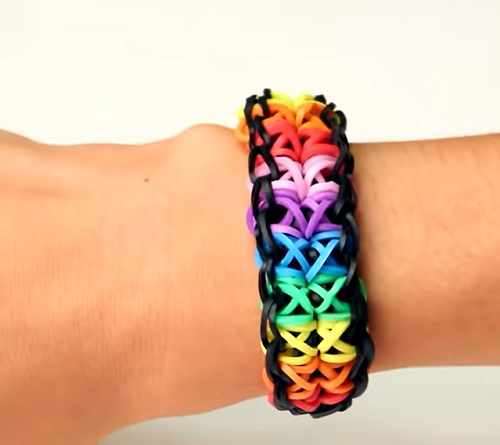 To copy this lovely totem pole wearable, check out this step-by-step video tutorial. It's one of the cute rubber band bracelet ideas.
Find out the best DIY heishi beads bracelet ideas here