Looking for budget-friendly ways to keep your furry friend cozy during chilly winters? Check out these DIY Outdoor Cat House Ideas!
Create a perfect outdoor retreat for your furry friend with these DIY Outdoor Cat House Ideas. These shelters are also ideal for outdoorsy feline or feral cat that needs protection from chilly winter.
Find out the amazing cat room ideas here
---
DIY Outdoor Cat House Ideas
1. Double Floor Cat House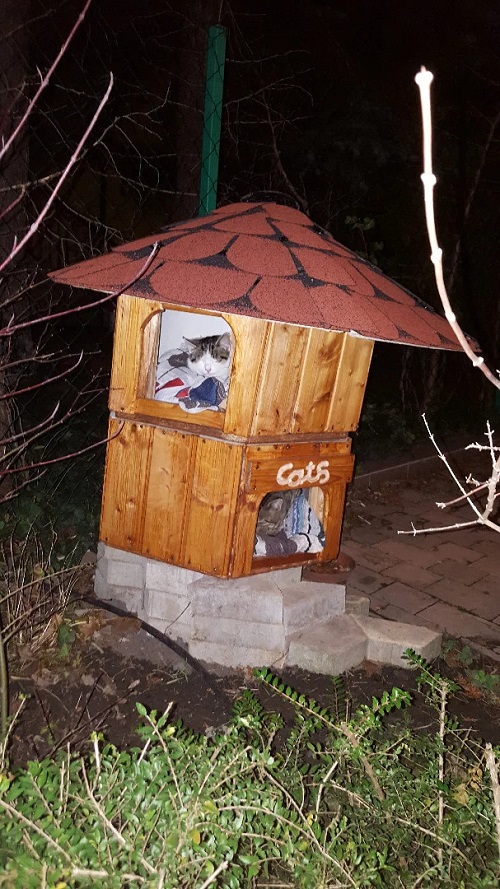 A double-floor insulated cat house made from pine wood and plywood. Hop to this article for the tutorial.
2. Kitty Cat House With Scratching Post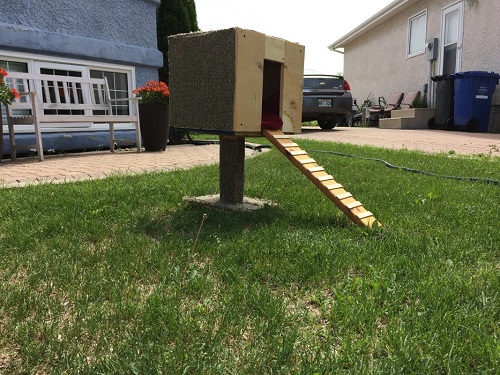 Featuring a scratching post, this cat house is built from plywood, carpet, screws, nails, a blanket, and wood glue. It's one of the best DIY outdoor cat house ideas.
3. Cube Cat House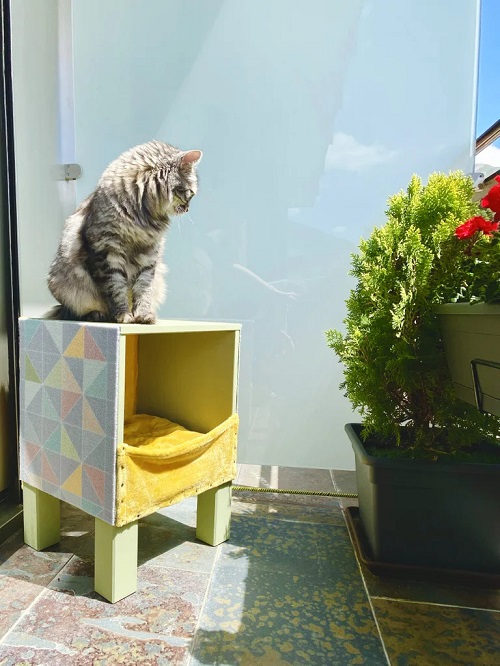 Here're the step-by-step instructions to create a cozy home for your furry little friend.
4. Cheap DIY Cat House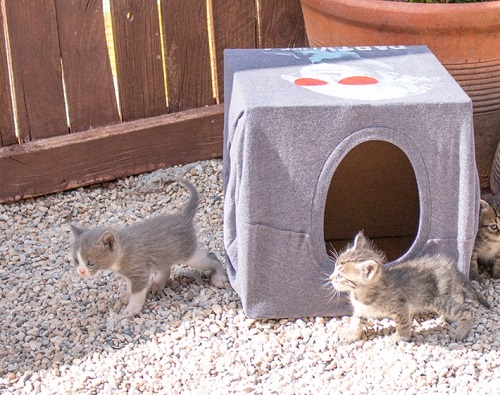 You only need an old t-shirt, a cardboard box, and scissors to create one of the cheapest outdoor cat houses. Read more here.
5. DIY Heated Igloo Shelter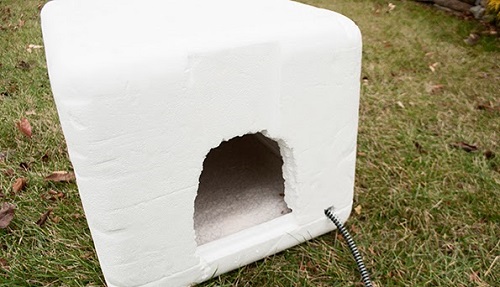 Made from a styrofoam cooler, a heating pad, and lots of love, this outdoor feral shelter is easy to put together.
6. Hobbit Hole Cat House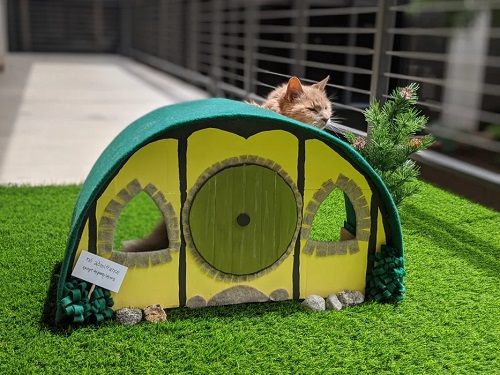 To recreate this adorable hobbit-hole feline house, check out this helpful tutorial.
7. DIY Feral Cat Outdoor Shelter
This insulated feral house has windows and an entrance hole for easy passage. Make one using this article.
8. Modern Cat House With Caster Wheels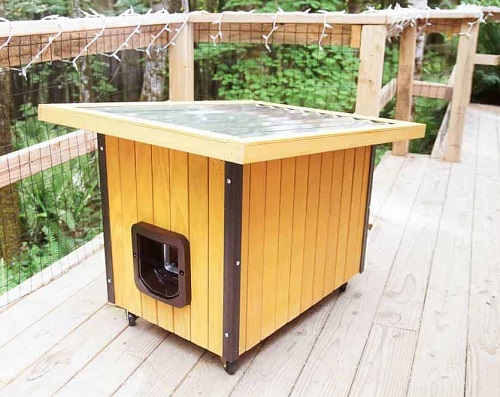 Follow this tutorial to build a modern cat house with an industrial touch. Plus, you can easily move it from one place to another.
9. Cat House Idea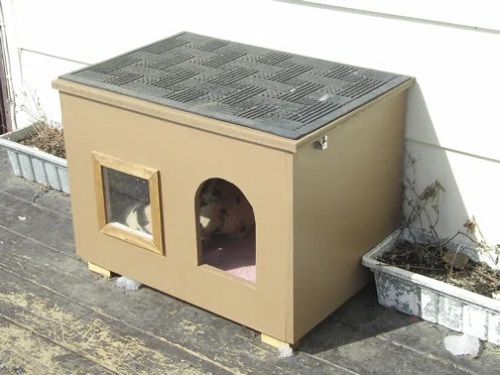 Give your feral cat a warm and cozy place to rest during the chilly winters with this amazing feline house. It's one of the great DIY outdoor cat house ideas.
10. Heated Winter Cat Shelter and Seat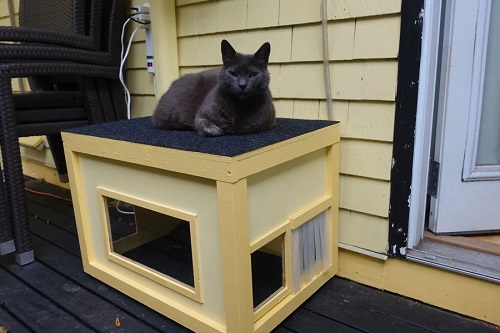 Here's another outdoor cat house idea featuring a roof lined with a carpet that also doubles as a seating place.
11. Insulated and Weatherproof Cat House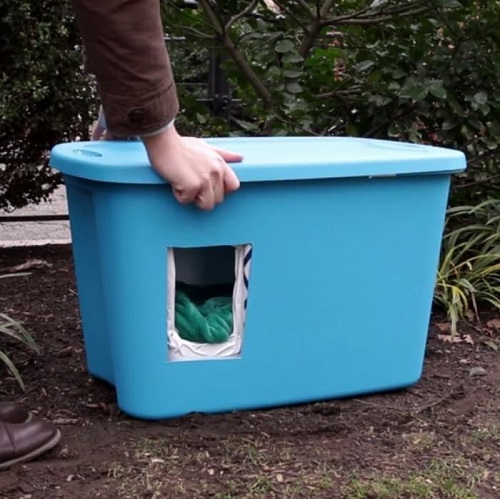 Create this weatherproof, insulated feline shelter to keep your friendly cat cozy outdoors in winter.
12. Disco-Inspired DIY Outdoor Cat House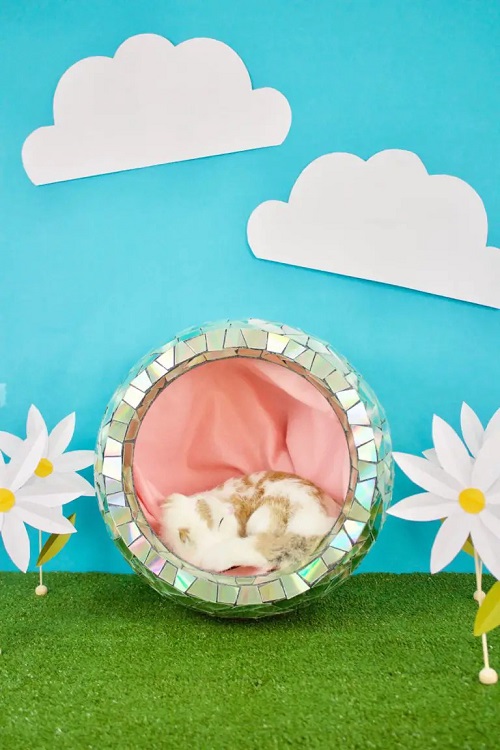 If you want a funky shelter for your furry friend, this disco-inspired outdoor cat house is for you.
13. Wooden Pallet Cat House DIY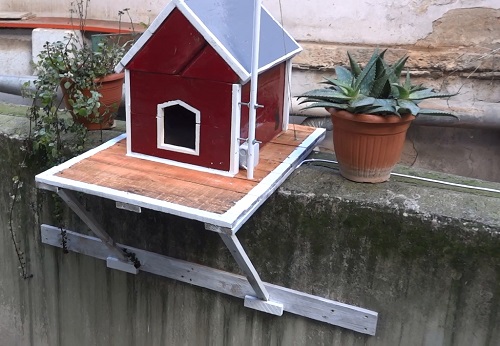 Gather, pallets, a heated pillow, paint, a flashlight, twine, and other supplies to complete this project.
14. Plywood Outdoor Cat House Idea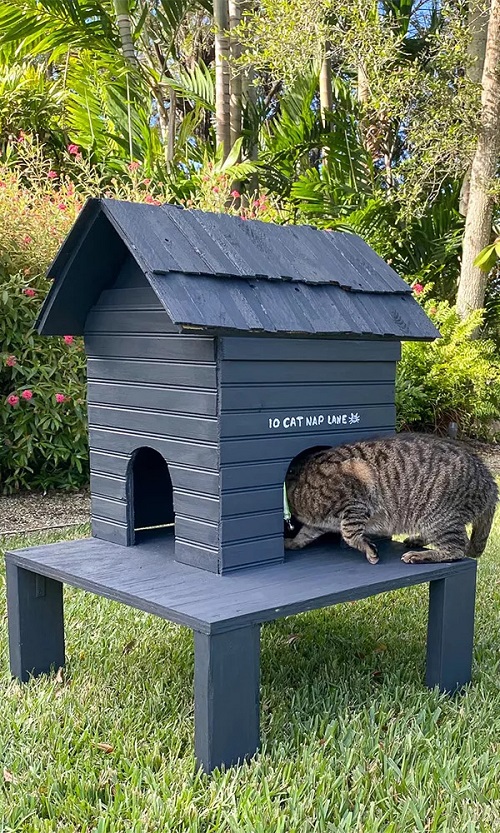 Build this wood cat shelter and give your outdoor feline friend a place to call home. The details are here.
15. Stylish DIY Outdoor Cat House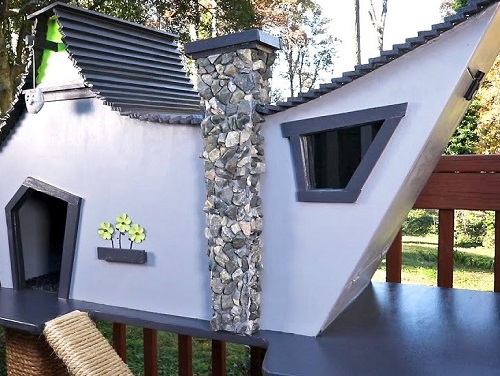 Build a luxe and cozy outdoor kitty house that's sure to make your cat the talk of the town. Take inspiration from this video tutorial.
16. DIY Stray Cat House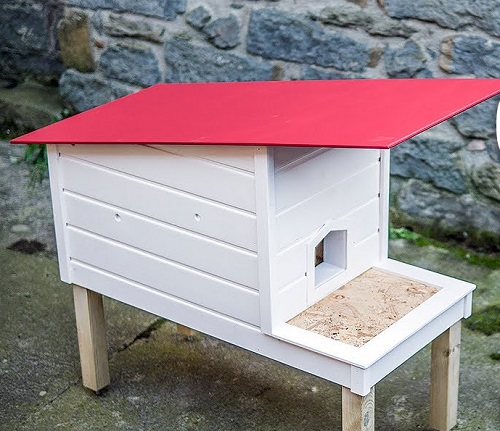 Look at this step-by-step video tutorial and build an amazing well-insulated home for your stray feline friend.
17. Pine and Plywood Cat House DIY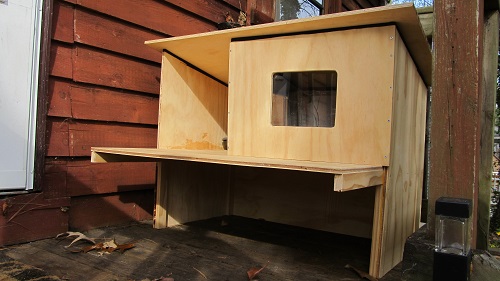 Made from pine and plywood, this cat house is sturdy and insulated. Hop to this article for the plan and instructions.
18. Plastic Tub Outdoor Cat Shelter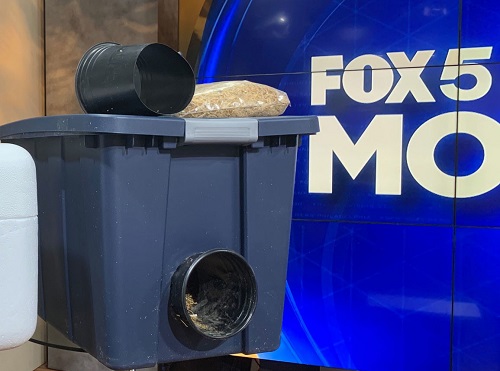 Building this outdoor cat shelter is cheap and easy, and your feline friend will love it! It's one of the frugal DIY outdoor cat house ideas.
19. DIY Modern Cat House with a Loft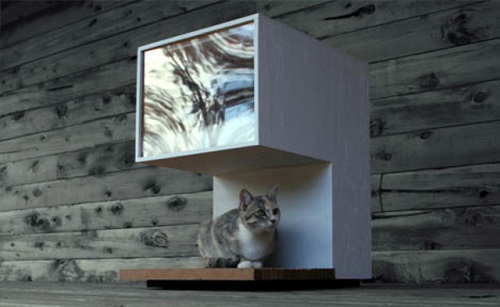 Practical and aesthetically pleasing, this modern cat house is the best adoptiversary gift for your outdoorsy furry ball.
20. Cat House Cabin with Reclaimed Wood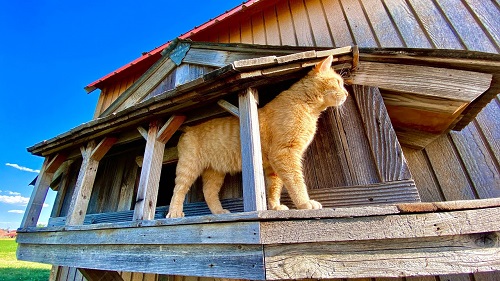 Give your barn kitties shelter and a place to sleep by constructing this rustic cat house cabin. It's made from reclaimed and recycled materials.
21. Old Tire Turned Cat Shelter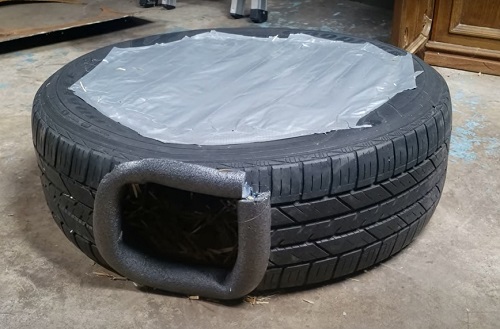 Learn how to transform an old tire into a thrifty cat shelter using these detailed instructions.
22. Outdoor Cold Weather 'Cat Condo'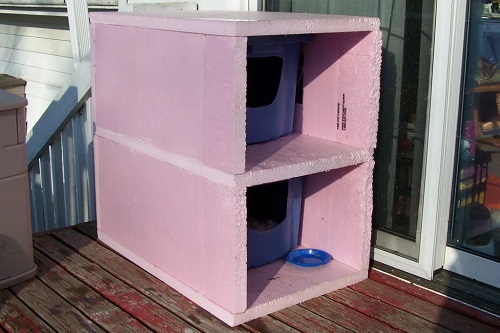 Follow this article to build an outdoor cold-weather condo for feral felines with styrofoam, adhesive, and storage tubs.
23. White Painted Outdoor Cat House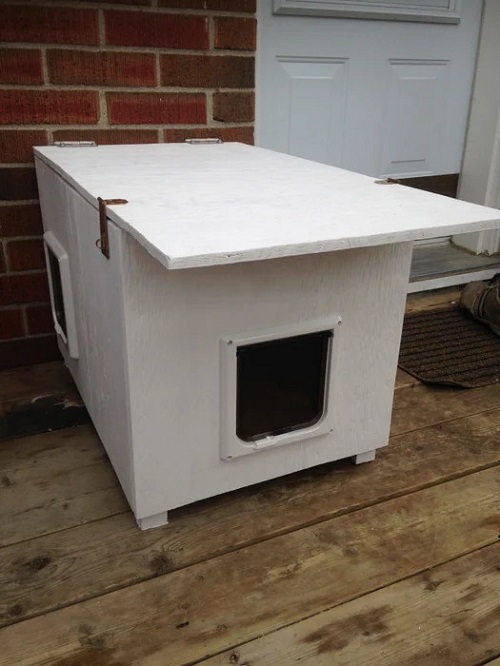 Upgrade your feline's outdoor experience with this cozy and durable shelter. It's one of the most amazing DIY outdoor cat house ideas. Get the instructions here.
24. Large Cat Shelter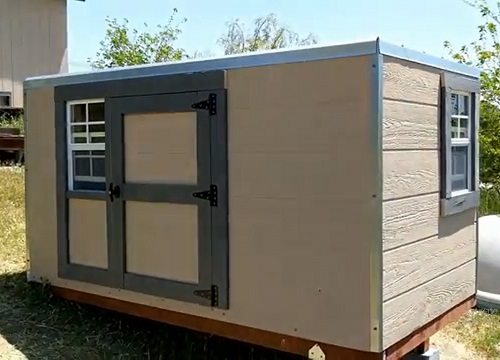 This large cat shelter is best for multiple furry felines that need a safe habitat and protection from the outdoor weather.
25. Feral Cat Shelter DIY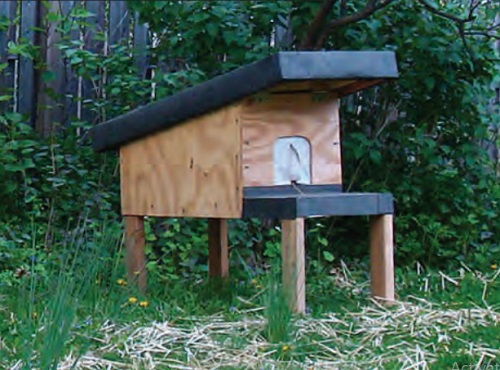 Give your little furry friend the ultimate outdoor retreat with this DIY cat house. The project is here.
26. DIY Outdoor Cat Shelter Made from Ice Chest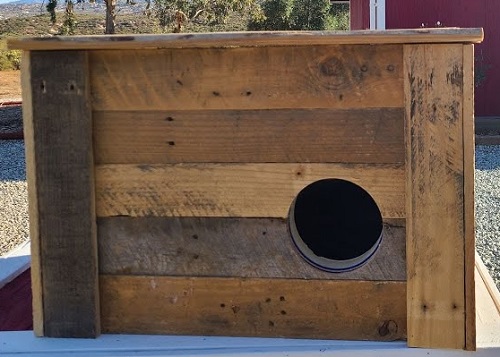 Convert an old ice chest into a comfy and fully functional cat house using this detailed how-to.
27. Chic Baby Blue Cat Shelter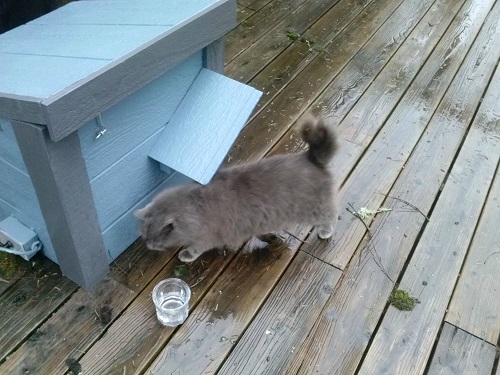 Show your feral cat some unconditional love by creating this perfect outdoor refuge. Click here to know more.
28. DIY Outdoor Cat House With Planter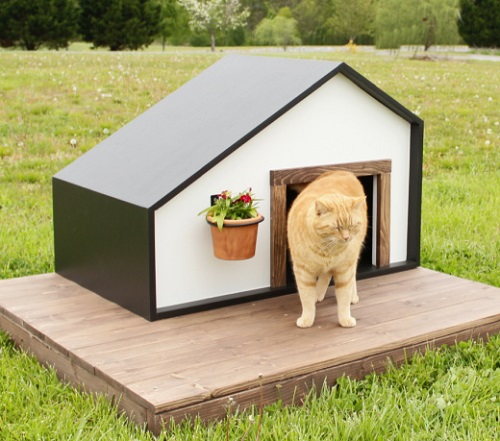 Let your creativity shine with this outdoor cat house that's both practical and stylish. You only need a few basic tools for this project.
29. Winter Cat Shelter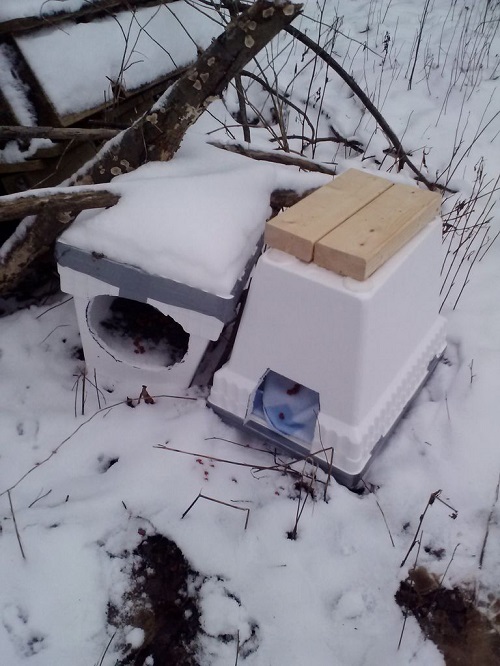 Get crafty and make an affordable and adorable outdoor cat house for your furry friend. The DIY is here.
30. Adorable Wooden Cat House Plan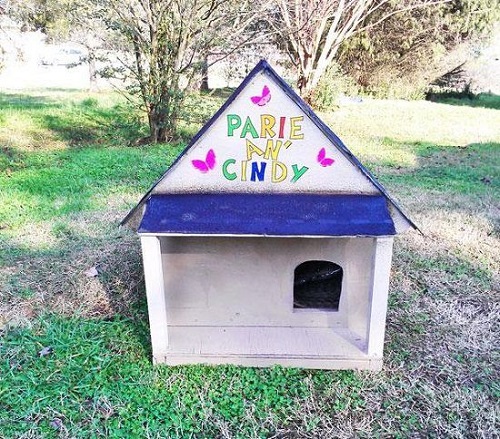 Make your feline's outdoor adventures more enjoyable with a comfortable and stylish DIY shelter. It's one of the most adorable DIY outdoor cat house ideas.
31. Roman Temple Inspired Cat House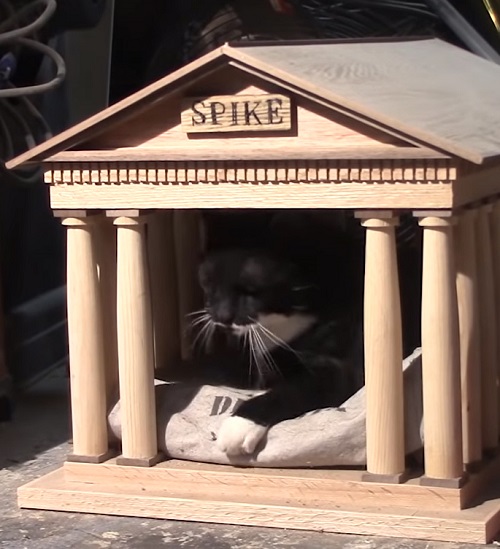 Transform your backyard into a feline paradise with this homemade Roman temple-inspired feline house. Watch this video for more info.
Learn can cats eat dragon fruit here