Garlands can never go out of trend because of the ease of making them. This simplicity of this project is what will appeal you to it. Also, the list of materials is so basic and inexpensive that it will also not cost you much. Its a perfect DIY for Christmas decorations!
Materials
Paper
Scissors
Tape
Yarn (With pom poms) or Twine
Directions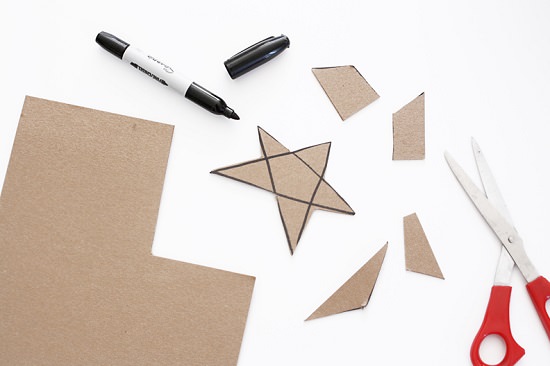 Draw a star onto cardboard to make it easier to trace your stars and to ensure they are all consistent.
Cut your triangles out.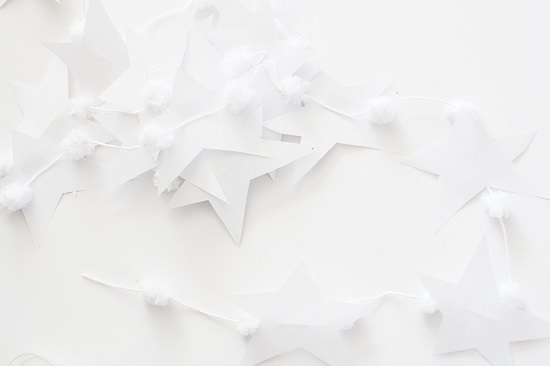 Simply tape the stars to your yarn or twine and hang!
This garland is light (literally) and very minimal. It adds the perfect touch of playfulness to your living space! It takes no time at all to make, and it's the ideal craft to do with kiddos. We think it would even be fun with a few draped at different lengths, don't you think?!