Don't know what to wear on the upcoming Halloween or any costume party? Check out these DIY Pineapple Costume Ideas!
Add a tropical twist to your wardrobe collection with these DIY Pineapple Costume Ideas. This collection has easy no-sew options, as well as intricate handmade creations to satisfy everyone's needs.
Read the Best DIY Winnie the Pooh Costume Ideas here
---
DIY Pineapple Costume Ideas
1. DIY Toddler Pineapple Outfit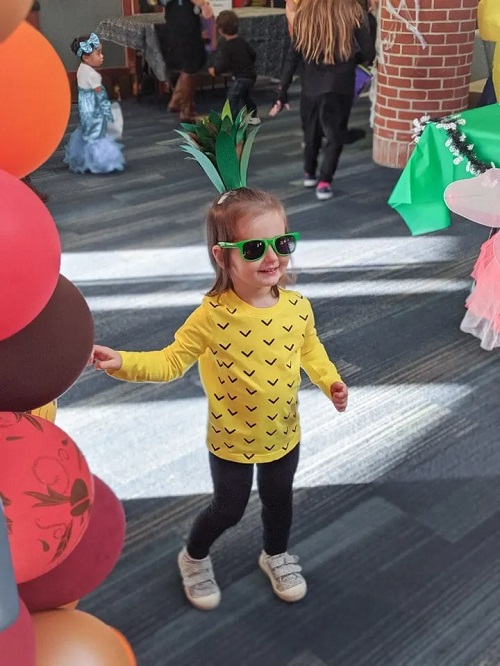 Follow this step-by-step article to create a fun and unique fruity costume for your little ones.
2. No Sew Pineapple Halloween Costume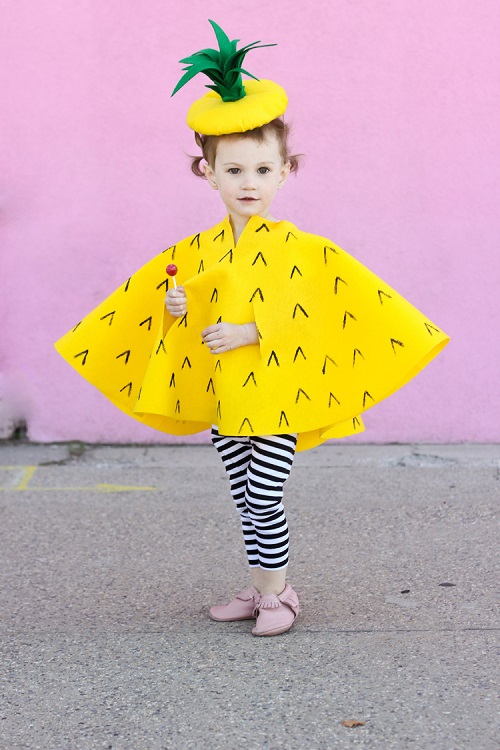 This adorable pineapple outfit is perfect for Halloween, themed parties, or dress-up events. Your daughter will love this idea.
3. Womens Pineapple Costume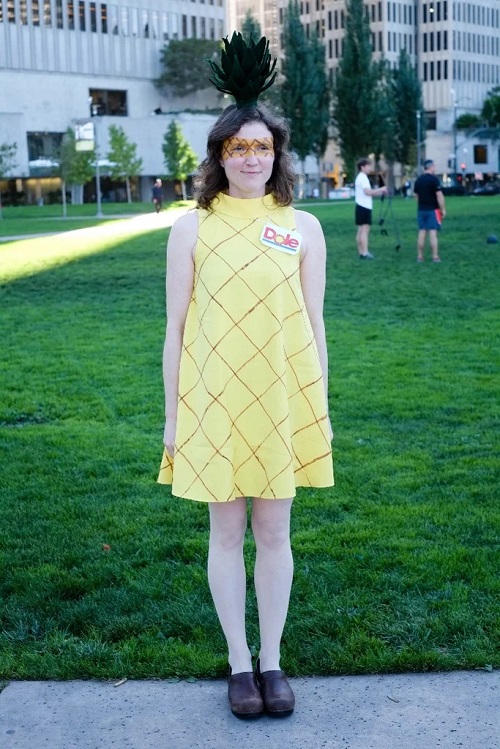 You only require a dark green felt, wire, brown fabric marker, headband, and yellow dress to craft this exquisite outfit.
4. Halloween Pineapple Toddler Costume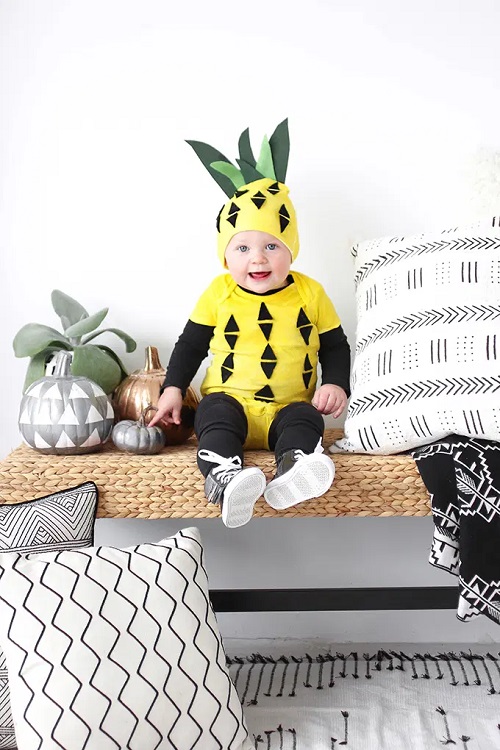 Looking for a unique and fun outfit for your toddler? Check out this pineapple costume tutorial.
5. Infant Pineapple Costume DIY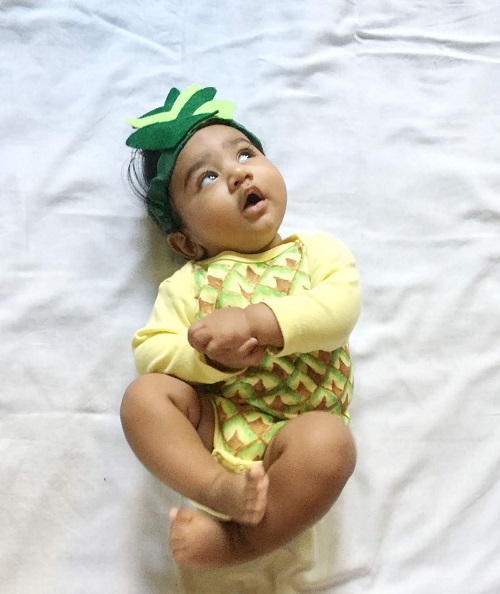 With just a few simple materials, you can create a cute and colorful costume for your 4-month-old baby.
6. Last-Minute Adult Pineapple Costume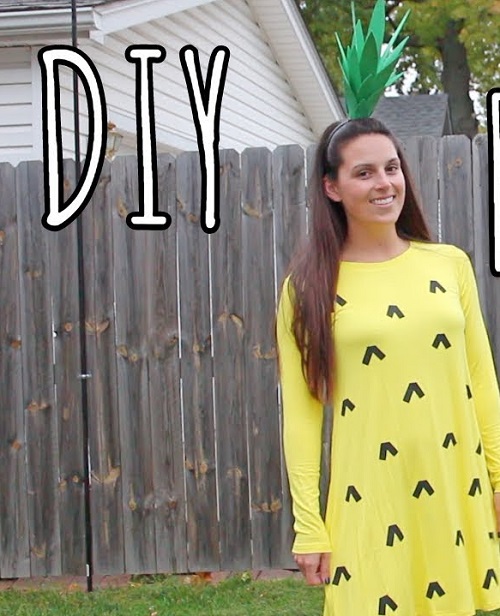 Make yourself the center of attraction at any party with this fruity outfit. This beginner-friendly project is an excellent last-minute costume idea.
7. $3 Sexy Pineapple Costume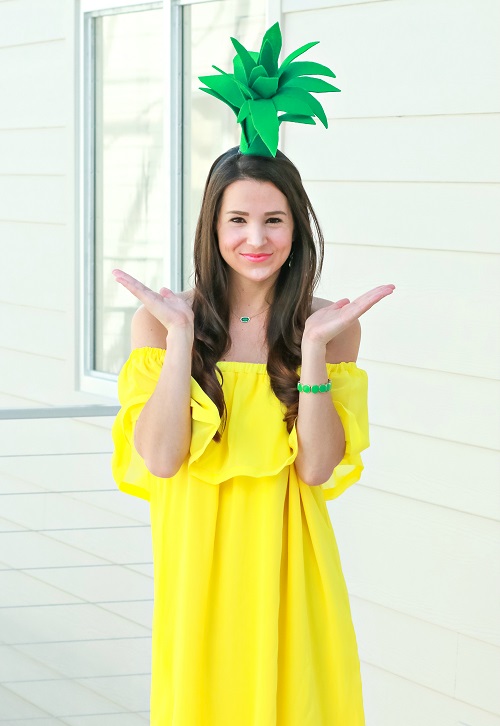 Turn heads and brighten up any event with this pocket-friendly pineapple costume. Jump to this tutorial for more info.
8. Last-Minute Pineapple Kid's Costume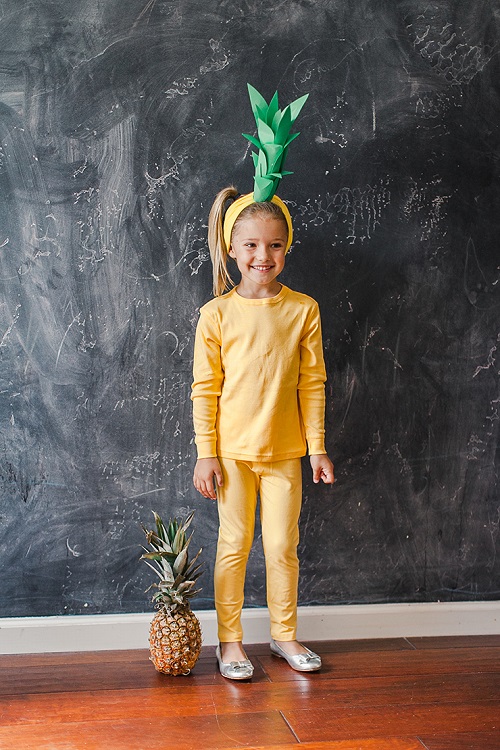 Transform household items into a perfect last-minute ensemble for your daughter using this tutorial. This project is one of the easiest and cheapest DIY pineapple costume ideas on this list.
9. Children's Pineapple Costume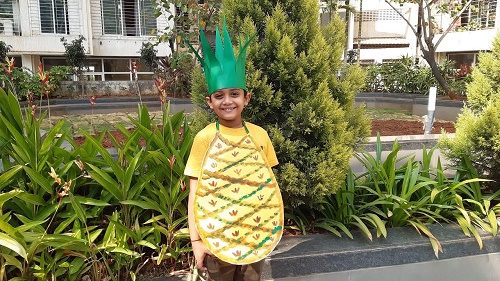 This adorable and lightweight pineapple costume is made from yellow chart paper, acrylic colors, green ribbon, and a stapler. Watch this video tutorial to learn more about the project.
10. Sexy Pineapple Costume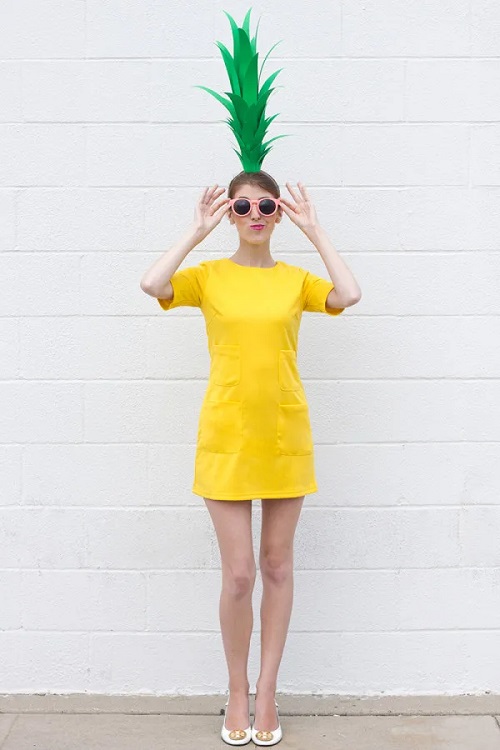 A DIY headband and a yellow outfit from the closet are all you need to put together this eye-grabbing pineapple outfit. Get the step-by-step instructions in this article.
11. Handmade Baby Pineapple Costume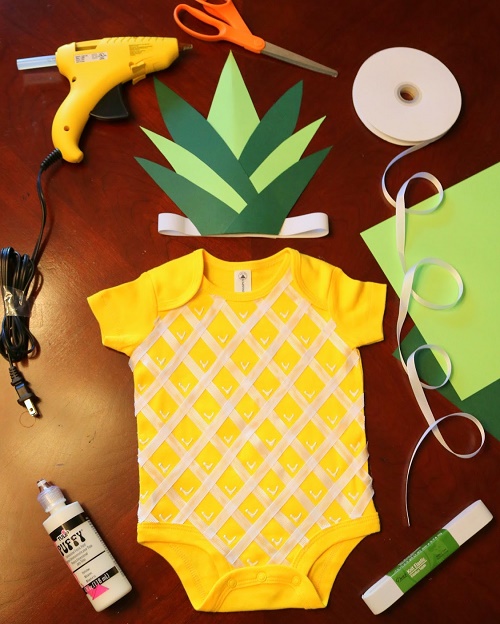 Eye-catching and comfortable, this pineapple-inspired outfit makes your baby the sweetest one in the room. It's made up of a bright yellow onesie, white ribbon, white puffy paint, and a few supplies.
12. Pineapple Dog Costume
With its bright yellow color and leafy green top, this pineapple costume makes your four-legged friend the talk of the town. It's a beginner-friendly project that anyone can do without any DIYing skills.
13. Twins Pineapple Costume Idea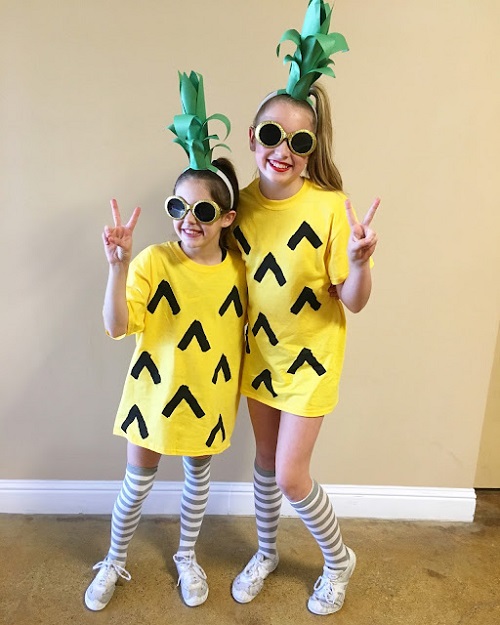 If your twin daughters want to dress alike on Twin's Day, this pineapple outfit idea is your next project.
14. DIY Pineapple Dog Halloween Costume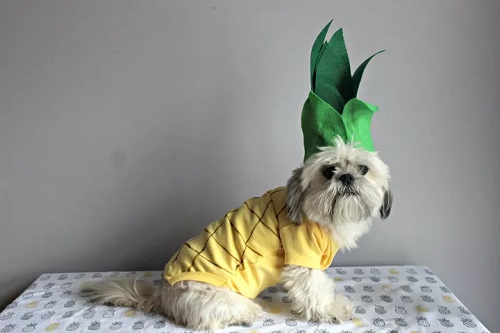 Show off your creativity and imagination with this fruity dog outfit that's sure to impress. Hop to this article for the list of supplies and instructions.
15. Faux Plant and Felt Pineapple Outfit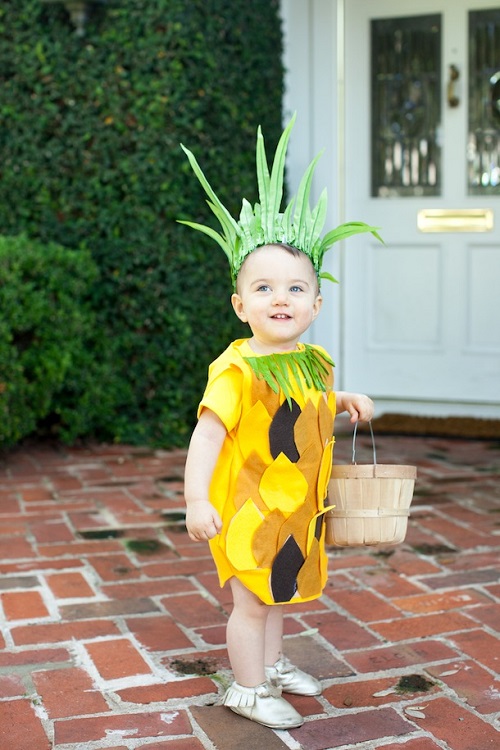 Read this article to turn your little one into a cute and tropical pineapple fruit. This costume is great for photoshoots and Halloween.
16. Toilet Paper Roll Pineapple Costume Headband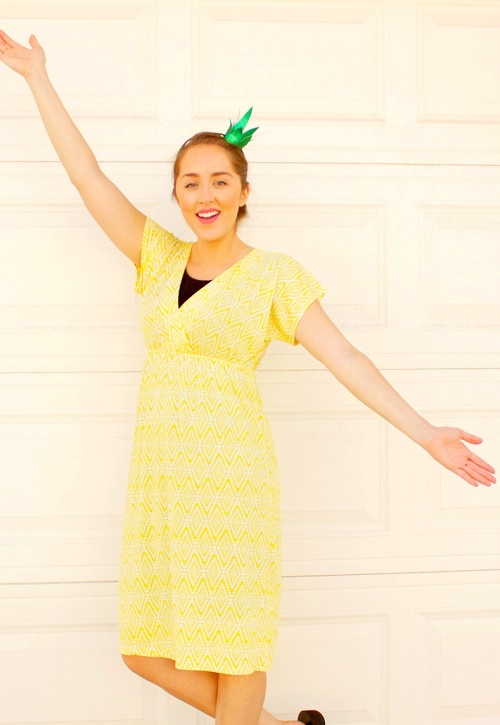 Do you have a yellow dress? Turn it into a pineapple costume for Halloween by making this headband. Grab a toilet paper roll, green cardstock, and a headband to complete this project.
17. No-Sew Kids Homemade Pineapple Costume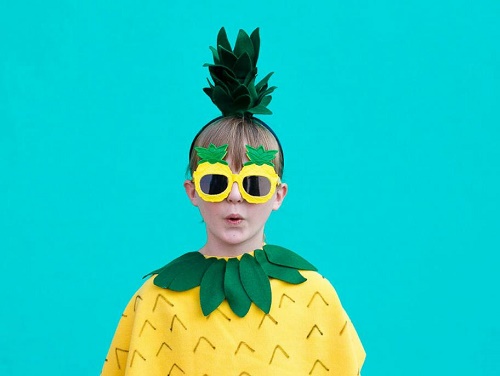 This adorable no-sew pineapple outfit is quick and easy to create. You only need an hour and a few basic supplies to make your kiddo ready for Halloween. Go through this tutorial for detailed instructions.
Here are the Super Cool DIY Dragon Costume Ideas