Keep your little rodent friend engaged and entertained with these fun and affordable DIY Rat Toys! Explore now!
Are you ready to surprise your pet rat with some new, exciting toys? With a little imagination and simple supplies, you can create DIY Rat Toys to keep your little pet busy, stimulated, and content.
Read the Best DIY Fidget Toys here
---
DIY Rat Toys
1. Super Mario Style Rat Maze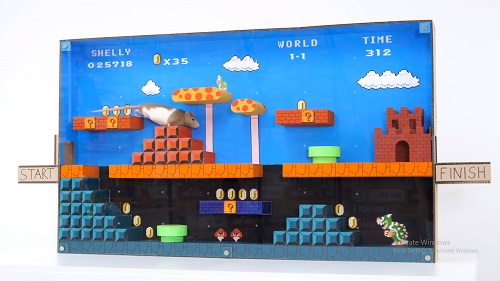 Watch this video tutorial and learn how to build an amazing Super Mario Bors-style labyrinth for your cute little rat. It's a maze with different paths and tiny tunnels, just like in Mario.
2. Popsicle Sticks Swing For Rats
Provide your pet rat endless hours of enjoyment by crafting this fun-filled mini swing. It's simple, cost-effective, and, most importantly, rat-approved. Learn how to create one for your cute little rat with the help of this video guide.
3. DIY Rat Labyrinth
Crafting a maze is a fantastic way to entertain and challenge your pet rat. Using everyday items like cardboard, you can design a network of paths for your furry friend to explore and solve. Watch the details in this visual tutorial.
4. DIY Hanging Foraging Rat Toy
Keep your pet rats entertained by making this foraging toy filled with their favorite treats. Using just a few household materials, you can create a fun and interactive plaything to stimulate their natural scavenging instincts. The tutorial is here.
5. DIY Treat Balls For Rats
Take inspiration from this article, and learn how to make a treat ball for your rodent from scissors, empty toilet paper, treats, and strings. It's one of the best DIY rat toys on this list.
6. Rat Pinata DIY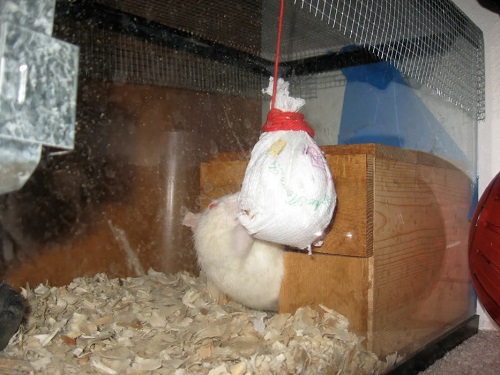 Filled with treats, this interactive toy will keep your rats engaged as they forage and discover hidden rewards. Find out the steps to craft this hanging pinata for your cute little rat in this article.
7. DIY Rat Climbing Perch Toy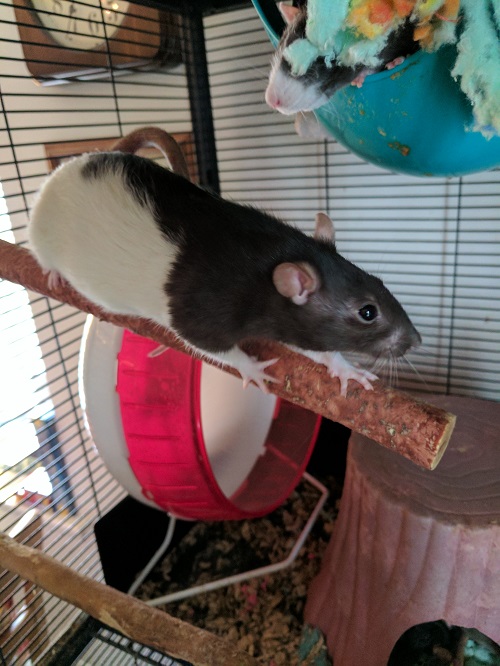 The homemade perch toy makes a great fun addition to any rat cage. Made from a solid branch or a wooden rod, this toy lets your rat refine its climbing and balancing abilities. Check out the idea here.
8. Toilet Paper Roll Toy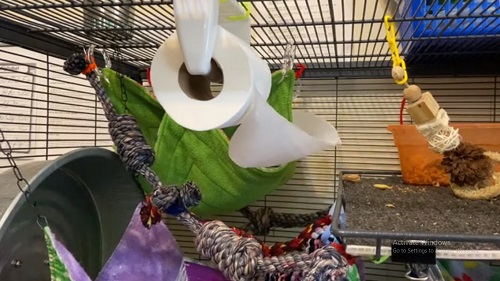 Enhance your rats' enjoyment factor with this toy made from a plastic toilet paper holder and tp roll. Craft one for your pet rodent by watching this video.
9. DIY Rat Climbing Tower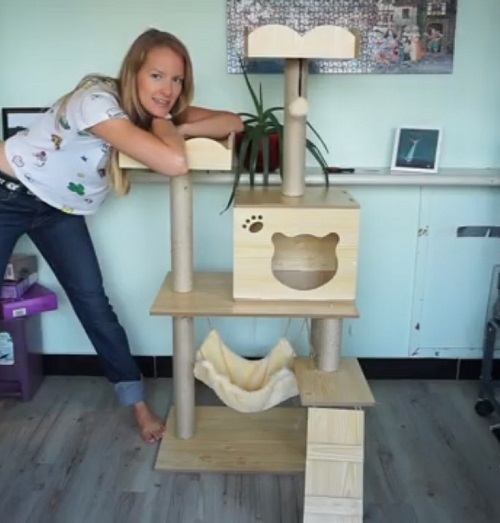 Want to give your pet rodent endless opportunities for exercise and exploration? Simply build this exciting rat climbing tower. The step-by-step instructions and list of supplies are mentioned in this video.
10. DIY Hanging Tube For Rats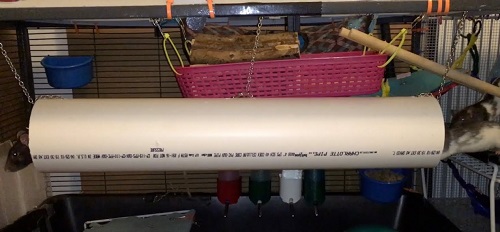 Let your cute little rat explore and play within their cage with this DIY hanging tube. You can easily make one with PVC pipe, metal chains, Dremel, and a glue gun.
11. DIY Rat Toy – Flower Pot Forager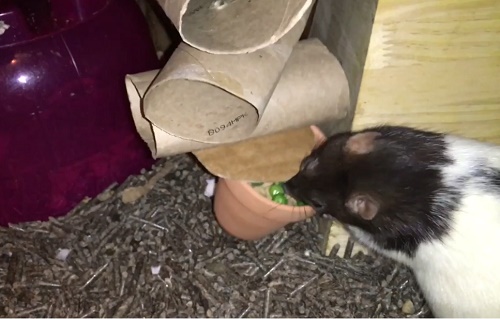 This flower pot forager is one of the most unique DIY rat toys. Simply watch this YouTube guide to craft this toy with cardboard, empty tp rolls, and a tiny flower pot. It encourages rats to engage in foraging activities for mental enrichment and enjoyment.
12. PVC Rat Tunnel DIY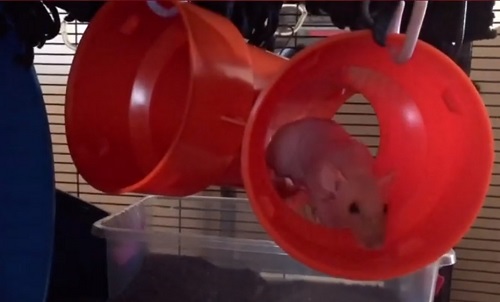 Creating a tunnel for your pet rat using PVC pipes is a fun and easy project. All you need are a PVC wye pipe, shower hooks, and an electric drill. Your little friend will have a blast exploring this new addition to their playground.
13. Origami Balloon Foraging Toy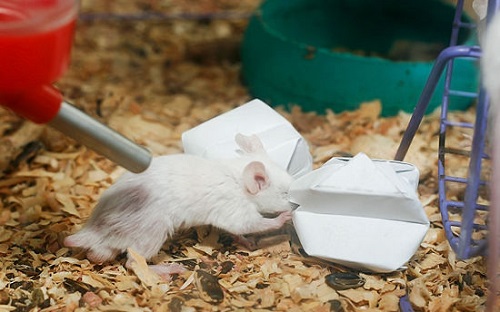 Crafted in the shape of a balloon, this foraging toy can add an element of intrigue and fun to your pet's playtime. Hop to this detailed article and create this origami toy for your pet rat or hamster.
14. DIY Donut Tunnel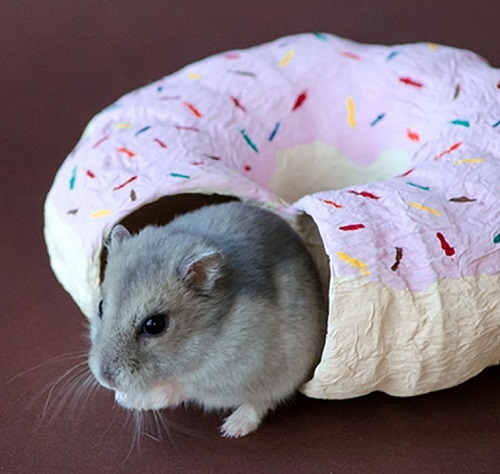 This quirky donut tunnel is a perfect addition to a candy or food-themed rat cage. Take a look at this YouTube video and make one for your pet hamster, mouse, rat, or other small pet.
15. DIY Jar Foraging Toy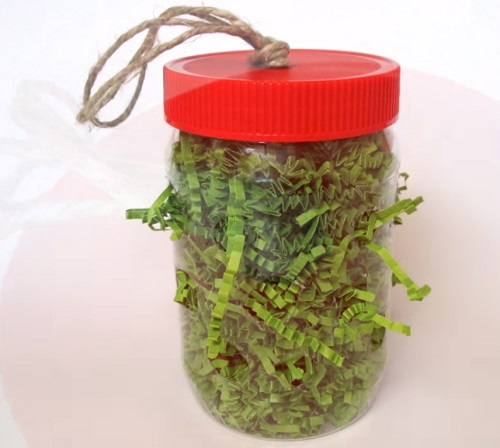 Create a fun and engaging toy for your pet by filling an empty jar with their favorite treats and sealing it with a perforated lid. They'll be kept busy trying to get to the goodies inside, challenging their brains and satisfying their natural instinct to forage.
16. Handcrafted Digging Box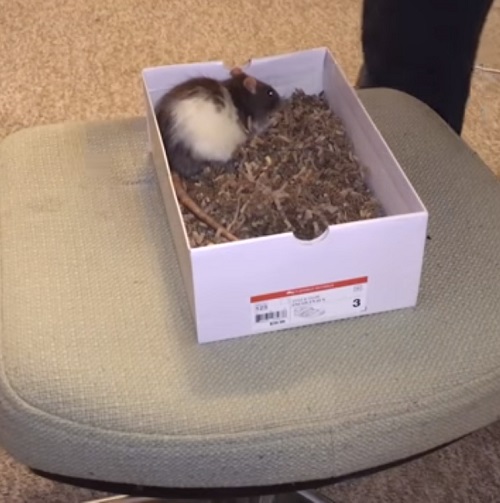 A handcrafted digging box is an excellent adoptiversary gift for your little pet rodent. It's a fun enrichment toy for your rat. Go through this video tutorial and craft one for your tiny friend.
17. DIY Bottle Foraging Toy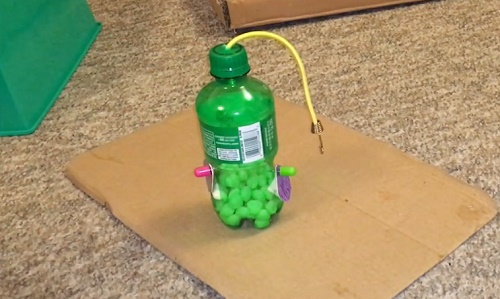 With this simple project, you can turn an empty plastic bottle into an engaging toy for your rat. Check out this amazing upcycling idea here.
18. Braided Rope Rat Toy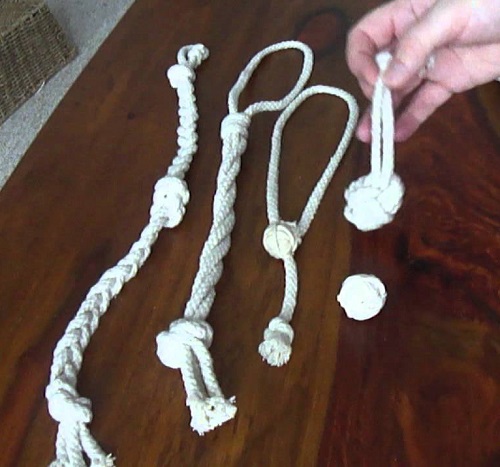 Gather cotton rope and chemical-free string, along with scissors, to craft engaging chew-and-play toys for your furry companions. The process involves using simple knots and plaiting or twisting the rope without the need for sewing.
19. DIY Rodent Seesaw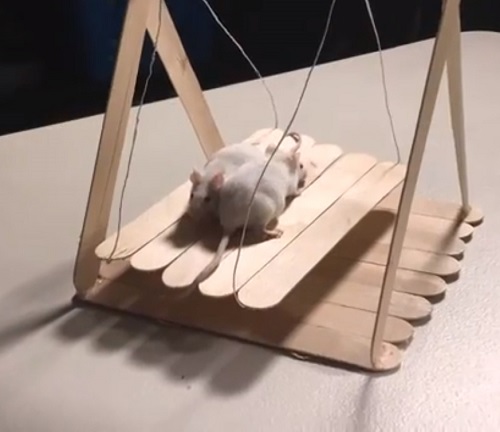 Craft this interactive tiny seesaw and enjoy watching your furry friends swing and balance with endless entertainment. Learn more about this amazing project in this article.
20. Cozy Hammock For Rats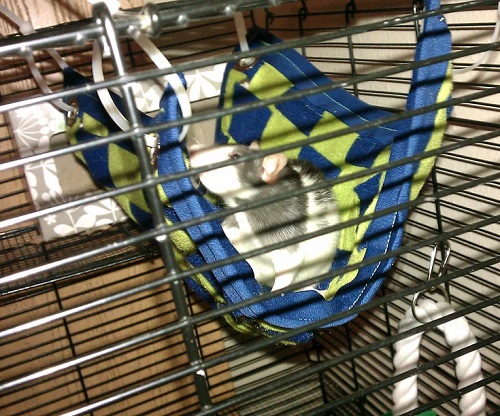 The DIY hammock is a fantastic addition to a rat's cage. Gather micro-fleece, scissors, pins, sewing machine, and thread to complete this project. Get the step-by-step tutorial here.
21. DIY PVC Rodent Maze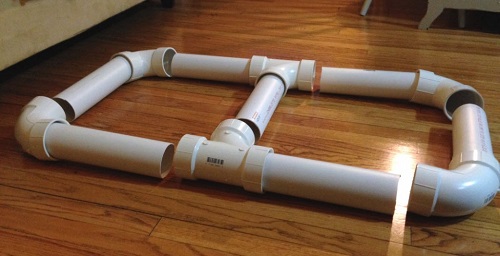 Attach some PVC pipe using connectors to create this fun and interactive maze for your cute little pet rat. You can design it to be as simple or complex as you like, offering endless entertainment. Best of all, the materials are easy to find, and you can change the layout whenever you want for a new adventure.
22. DIY Cardboard Tube Rat Toy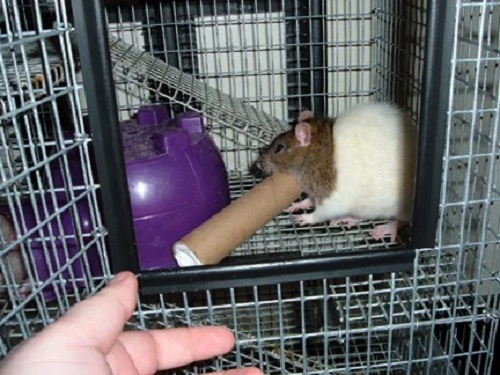 This is a fun and easy-to-make toy using just an old cardboard tube. Hide its favorite treat inside the tube for a fun foraging game. It's a cost-effective and eco-friendly way to keep your pet rat entertained.
Here are the Clever DIY Cardboard Box Storage Ideas