Spice up your backyard with these Square Fire Pit Ideas, perfect for relaxing, entertaining, and making memories!
Summer nights are best for gathering around the fire, telling stories, and making memories. And what better way to do that than with a custom-built fire pit? If you want to build one for your own, check out these amazing DIY Square Fire Pit Ideas.
Here are the best DIY smokeless fire pit ideas
---
Square Fire Pit Ideas
1. HomeMade Modern DIY Concrete Fire Pit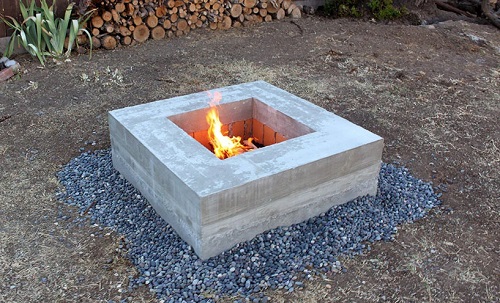 This square concrete fire pit can be built over a single weekend and is a great centerpiece for outdoor entertaining.
2. Cinder Blocks Square Fire Pit DIY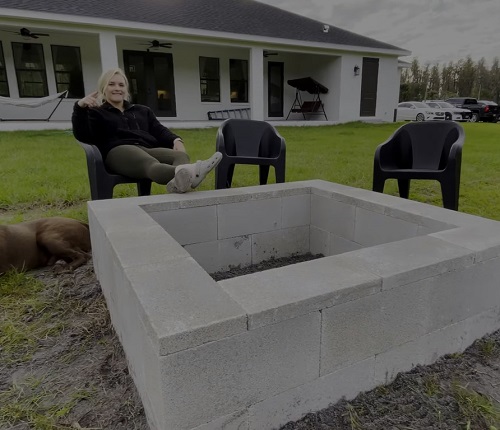 This cheap square fire pit is made from 24 concrete cinder blocks and 12 concrete cinder block caps. Click here for more info.
3. Salvaged Stone Square Fire Pit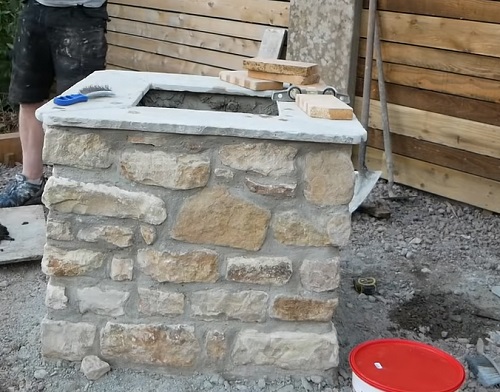 Add some charm and character to your outdoor space with this stylish and sustainable salvaged stone square fire pit.
4. Cheap Little Tabletop Fire Pit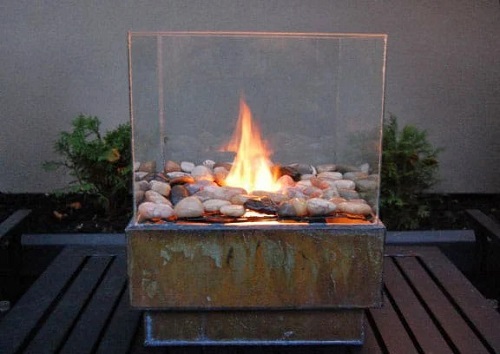 Give your patio an instant focal point by introducing this cute little tabletop fire pit. It's affordable and easy to make with a few supplies.
5. DIY Large Square Fire Pit
Cinder blocks, cement landscape edging, adhesive, landscape blocks, cement blocks, and concrete are all you need for this project.
6. Stylish Concrete Fire Pit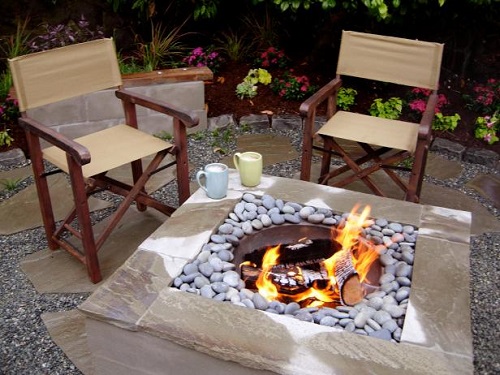 Combine a metal bowl and a concrete base to create a stylish, modern fire pit. Read the instructions here.
7. Cool Steel Fire Pit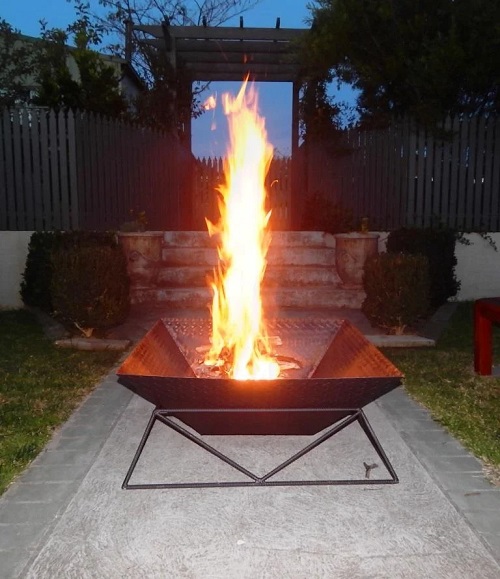 In this instructable, the DIYer explains how he made a cool backyard fire pit from some chequer plate and rebar.
8. Stonehenge Style Fire Pit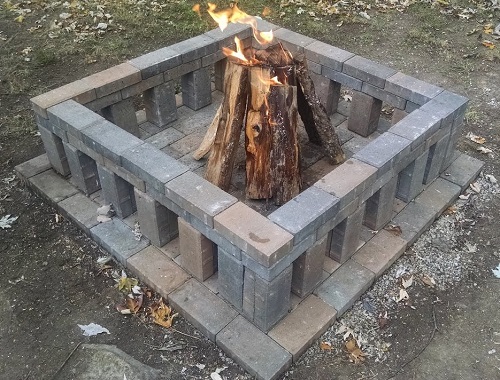 The Stonehenge-style fire pit not only eliminates the hassle of shoveling or dumping out ash but also prevents the formation of muddy ash in case of rain. Additionally, its design facilitates better circulation of air, resulting in more efficient combustion.
9. $50 DIY Fire Pit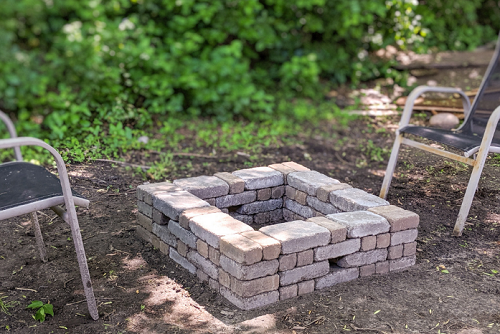 Follow this detailed article to build your own fire pit for $50 using landscaping bricks and adhesive.
10. Modern Square Fire Pit with Ring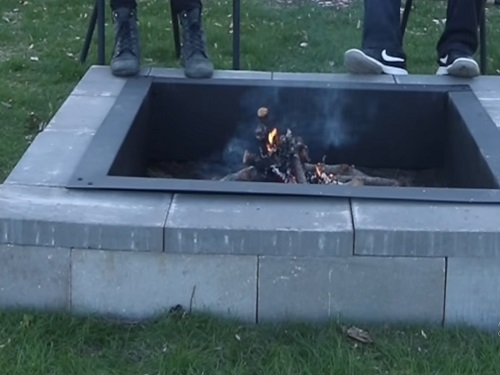 If you want to build a modern-looking square fire pit that will last and not discolor, check out this step-by-step guide.
11. Burning Forest Metal Fire Pit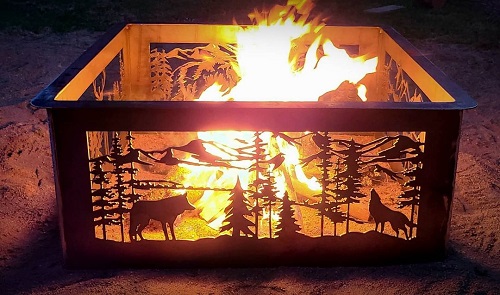 This burning forest metal fire pit is the ultimate statement piece for any outdoor space. It's made from heavy-duty 10 gauge steel using CNC plasma cutting technology, ensuring longevity and durability.
12. Smokeless Vertical Metal Fire Pit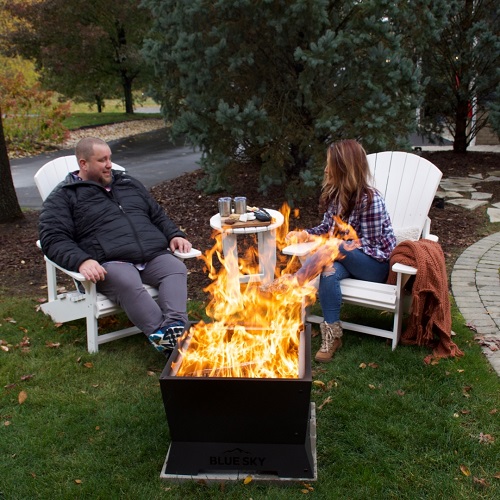 Make your next gathering a hit with this smokeless vertical metal fire pit. With its sleek design, it's sure to impress.
13. Square Fire Pit with Seating Area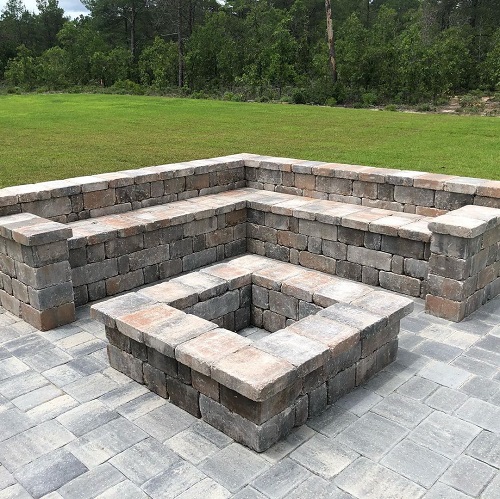 Create a cozy ambiance in your backyard with a square fire pit surrounded by comfortable seating. It's made from stones, patience, and DIYing skills.
14. Tiger Square Fire Pit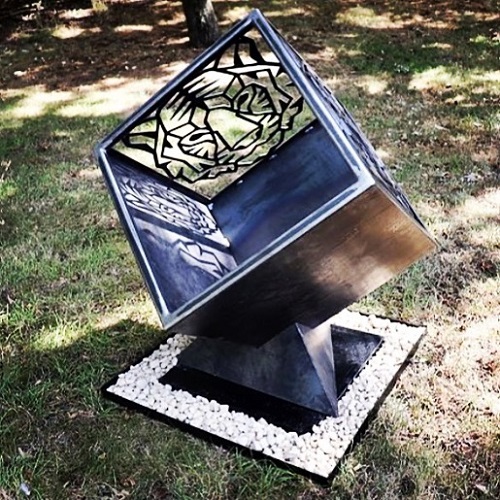 This metal tiger square fire pit is not just a functional piece – it's a true work of art.
15. Fire Pit Near the Pool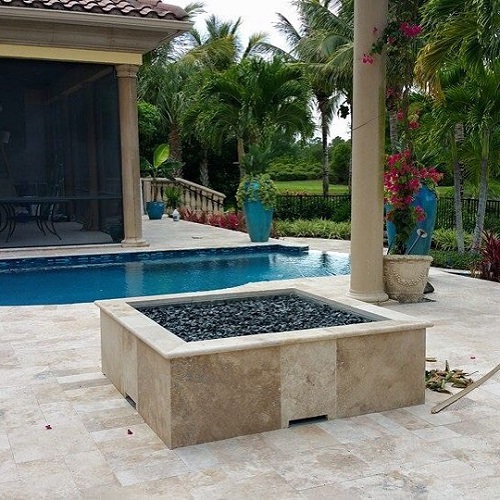 Looking for a way to add some warmth and style to your pool area? A square-shaped fire pit is a perfect solution.
16. Sunken Square Fire Pit Ideas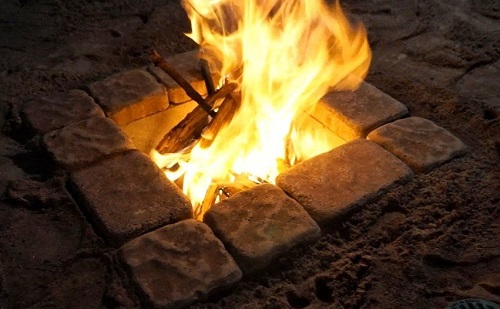 Here's another sunken square fire pit ideas that you can build in the backyard by taking inspiration from this visual tutorial.
Check out the best campfire craft ideas here