In need of a home makeover? Browse these DIY Succulent Pillow ideas to add a trendy, botanical touch to your living space!
Want to upgrade your lounging experience? Check out these chic and modern DIY Succulent Pillow ideas. These plush cushions are a unique way to incorporate nature into a home interior.
Here are Stunning Succulents With Yellow Flowers
---
DIY Succulent Pillow Ideas
1. No Sew Cactus Pillow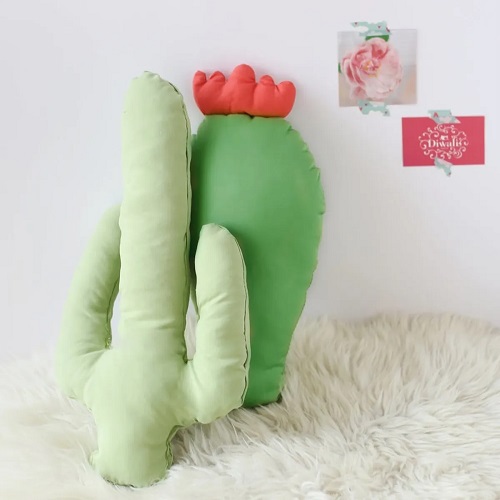 Looking for a simple yet stylish way to bring a desert vibe into your living space? Simply create a cactus-themed pillow using this detailed tutorial. The best part is that you don't need sewing skills for this project. All you need is some green fabric, pillow stuffing, fabric scissors, pins, and fabric glue. This aesthetically pleasing cushion is ideal for a couch and bed.
2. Crochet Cactus Pillow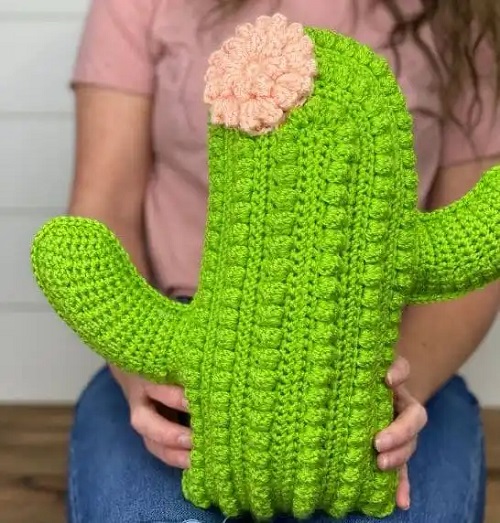 Learn how to crochet this succulent cushion with a crochet hook, worsted-weight yarn, polyfill, and scissors in this tutorial. This quirky cactus pillow is not only visually appealing but also soft to the touch. Use it to add a pop of color to a neutral couch or a monotonous child room.
3. Giant 3D Succulent Pillow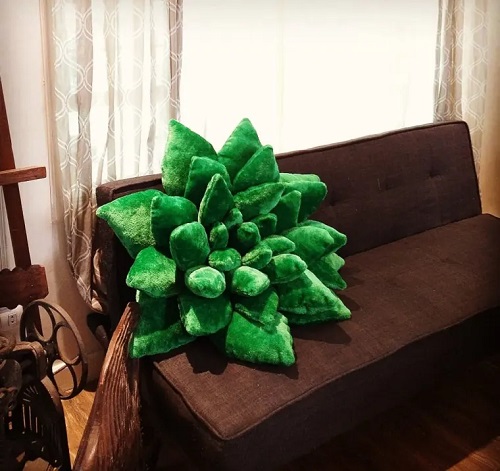 The giant 3D succulent pillow is an innovative way to fill your living space with botanical charm. This plush pillow with the intricate details of a real succulent can elevate the aesthetic of any home setting. Hop to this step-by-step tutorial for the list of supplies and instructions.
4. Quilted Cactus Pillow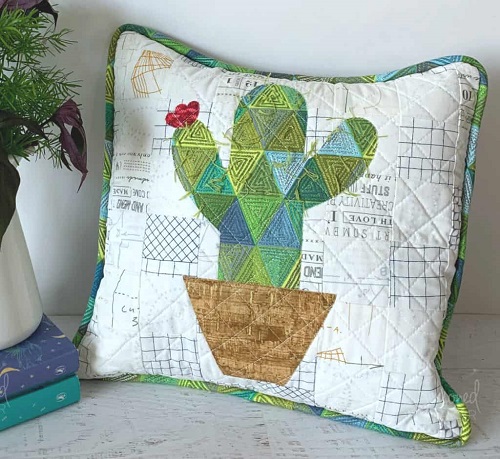 The quilted cactus pillow is a standout addition to any home decor. Created using fabric scraps and other supplies, this pillow captures the aesthetics of a cactus. It's not only an eye-catching home accessory but also a conversation starter that adds personality to any room. This amazing project is ideal for quilting novices and experts.
5. DIY Colorful Succulent Pillow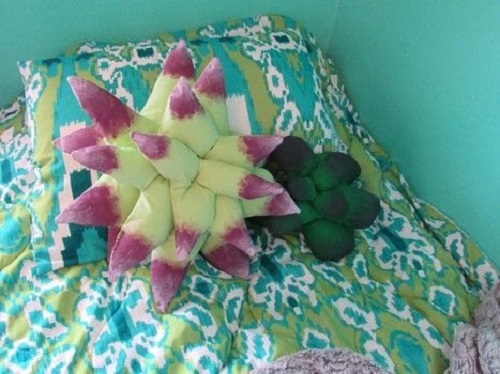 Transform your living area with this colorful succulent pillow. To make one at home, you only need some green fabric, red paint, and this tutorial. Whether you place the pillow in the living room or patio, it's a quick way to add life and color to your space. This project is great for succulent enthusiasts and DIY lovers.
6. Black and White Cactus Pillow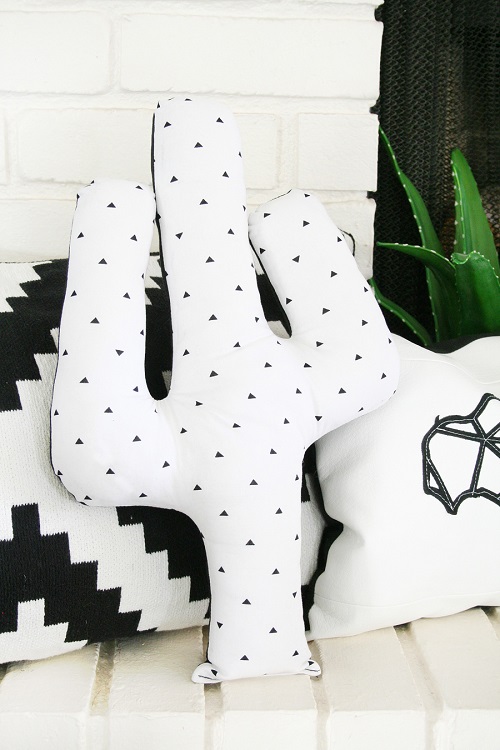 Grab fabric, a sewing machine, thread, scissors, batting, and sewing pins to recreate this adorable black and white succulent pillow. Ideal for modern living spaces, this succulent-inspired cushion is a chic and easy-to-make project. Hop to this detailed tutorial for step-by-step instructions.
7. Living Succulent Tapestry Pillow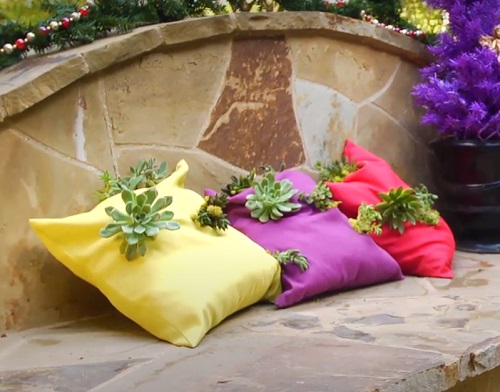 These living succulent pillows are a creative way to showcase greenery in outdoor spaces. All you need are some succulent cuttings, sphagnum moss, and pillows. It's an excellent project that is easy to implement and doesn't cost much. Watch this YouTube tutorial for more info.
Read Succulents That Look Like Green Beans here