From small to large and lavish, these DIY Sunken Fire Pit Ideas are perfect for unwinding after a long hectic day!
Turn your outdoor space into a cozy retreat with these easy-to-follow DIY Sunken Fire Pit Ideas. They not only elevate a home's curb appeal but are also perfect for spending time with loved ones.
Check out the best DIY square fire pit ideas here
---
DIY Sunken Fire Pit Ideas
1. DIY Modern Sunken Fire Pit
Impress your guests with this dapper and contemporary sunken fire pit in your backyard. Get detailed instructions here.
2. DIY Cinder Blocks Fire Pit with Adjustable Draft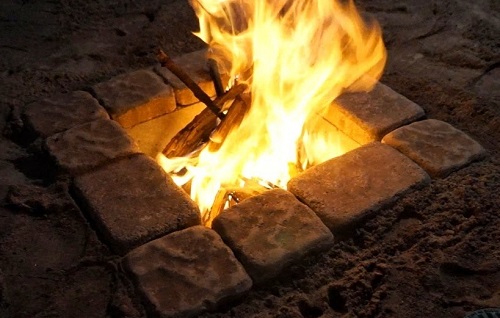 Equipped with an adjustable draft, this in-ground fire pit is built from cinder blocks and a bit of patience. Click here for more info.
3. In-Ground Fire Pit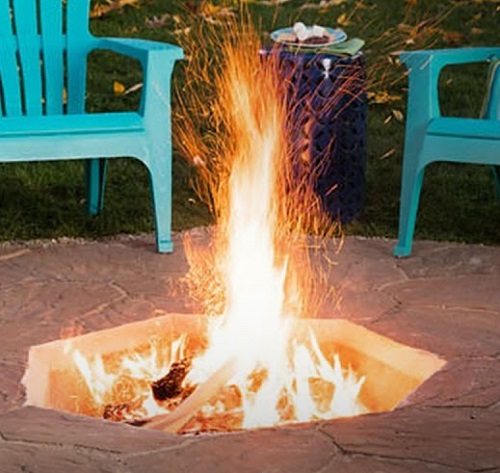 Relaxing by a backyard fire is the perfect way to spend an evening. Here's how to build a classic in-ground fire pit.
4. Concrete Blocks/Bricks Sunken Fire Pit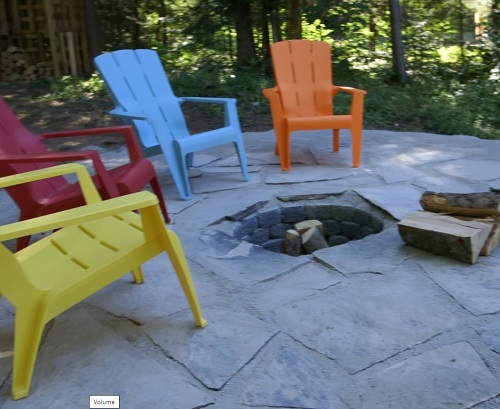 Grab concrete blocks or bricks, a 5″ HVAC pipe, a drainage grate, screening, and local flagstones to build this sunken fire pit.
5. Mandala-Style In-Ground Fire Pit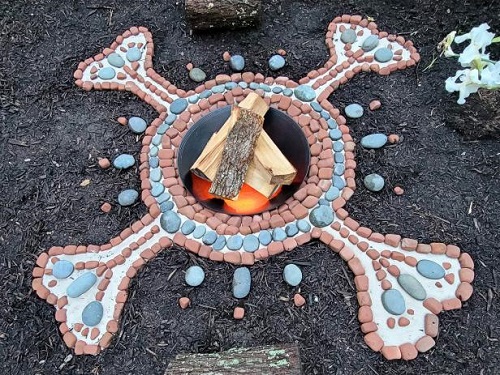 This mandala-inspired sunken fire pit is decorated with colored river rocks and sand. Hop to this article for more info.
6. In Ground Fire Pit on a Budget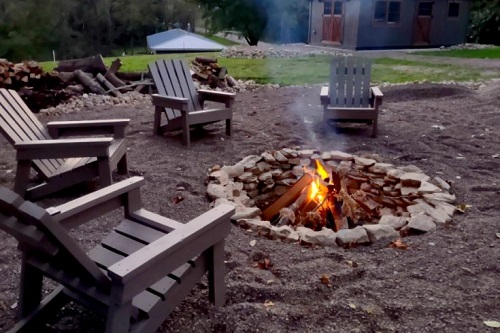 Get ready to roast marshmallows and enjoy chilly evenings with this simple and economical in-ground fire pit.
7. DIY Dakota Fire Pit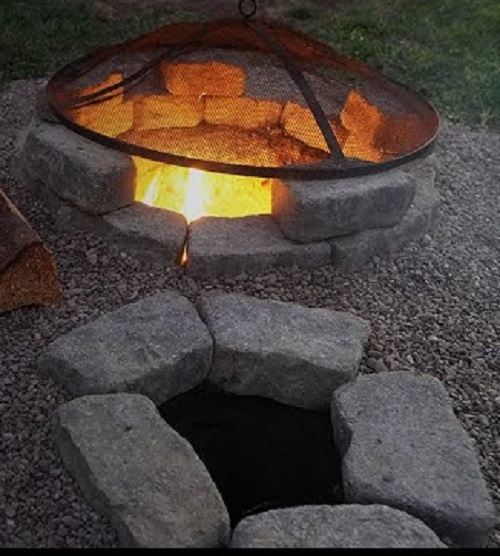 A Dakota fire pit is an excellent addition to the backyard setup. Not only does it provide a reliable heat source, but it's also efficient and easy to construct. Learn how to construct a basic Dakota fire pit with the help of this visual tutorial.
8. Sunken Fire Pit and Circular Seating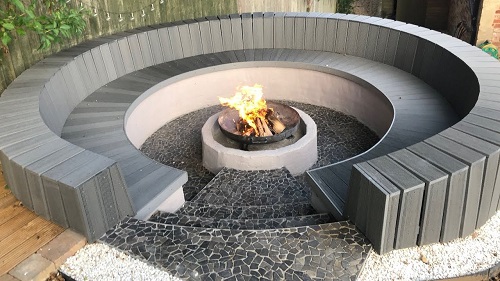 Made from a breeze block frame, this circular fire pit easily accommodates 16 individuals and features a composite deck for seats. So don't settle for a basic fire pit; upgrade to this eye-catching and functional centerpiece today.
9. Concrete Patio with Sunken Fire Pit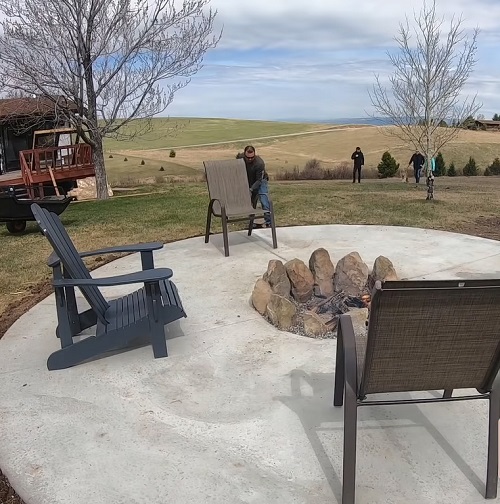 Check out this video tutorial to build a round concrete patio with an in-ground fireplace in the center.
10. Bricks Sunken Fire Pit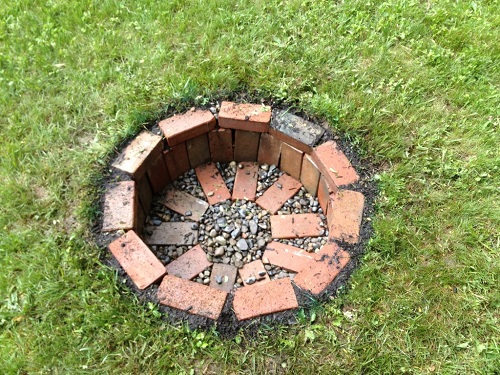 If you're looking for a fast, affordable, and easy-to-build sunken fire pit, this project is best for you. With its sleek and modern design, this fire pit will add a touch of sophistication to any backyard or patio.
11. Sunken Fire Pit of Bricks and Rocks

Want to impress your loved ones with your DIYing skills? Build this sunken fire pit out of bricks and rocks to attract compliments from family and friends.
Read the best DIY smokeless fire pit ideas here