Use your spare time to create DIY Wire Flowers for your home following the steps in this post!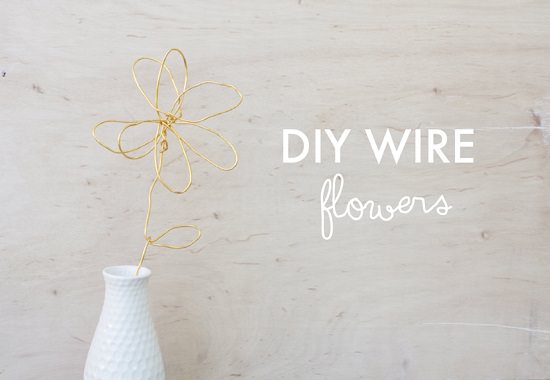 Using a floral wire create an effortless playful wire flower, which is really inexpensive and quick to do! You can also check out the metal flower arranger for the house in the given link. This project is uncomplicated and can be done easily by following these simple steps.
All you will need is a floral wire (and some wire cutters).
Use your imagination to form your flowers with the wire.
Using only one of the wires, while others to cut apart and put back together accordingly.
This way, you will be able to create three different types of flowers!
The simplicity of how they look is really amazing. You can hang them on the wall or display them in vases! They are quite versatile and so unique! They are also very therapeutic to make. It is also a bit of a way to release all the stress. The bending of the wires and making something from scratch can really help take mind off of everything around us!
These flowers have a nice modern feel to them as well, which is quite interesting. Also, the gold goes great with any home decor!