Get inspired by these jaw-dropping DIY Wood Burning Ideas that'll transform ordinary pieces into creative and unique masterpieces!
Pyrography, the art of decorating wood with burn marks, needs skill, patience, and creativity. If you want to try this art, check out these innovative Wood Burning Ideas and take your pyrography skills to the next level.
Here are the best DIY barn wood furniture ideas
---
Wood Burning Ideas
1. DIY Wood Burned Serving Tray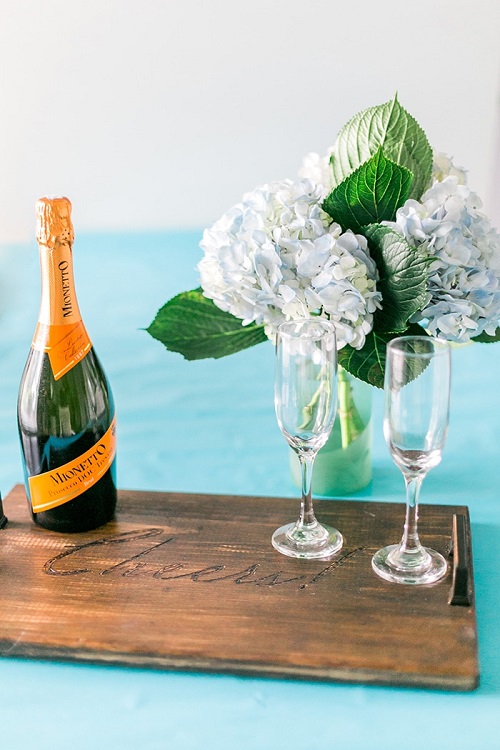 Elevate your hosting game with this chic serving tray which is one of the excellent wood burning ideas. With a few simple materials and a little creativity, you'll be serving up style and charm in no time. Dive into this guide to discover how to craft your very own customized masterpiece.
2. DIY Wood-Burned Door Sign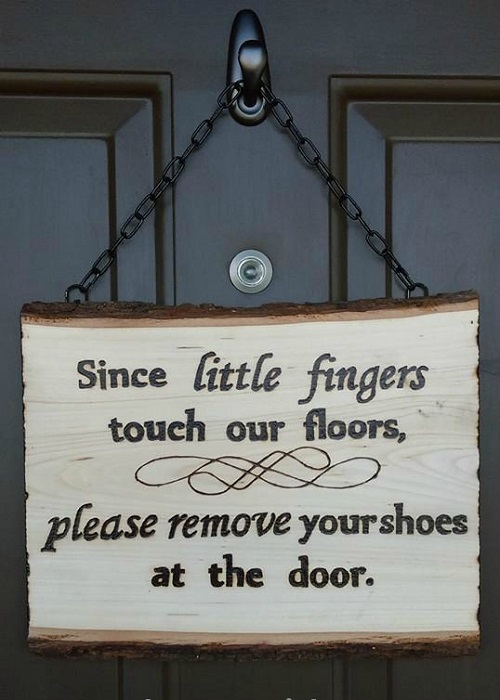 Who says signs need to be dull and lifeless? Create a lasting impression with this beautiful DIY wood-burned sign. Whether it's for your cozy home, office, or rustic cabin, this sign is surprisingly easy to create. Hop to this article for more info.
3. Wooden Ruler Growth Chart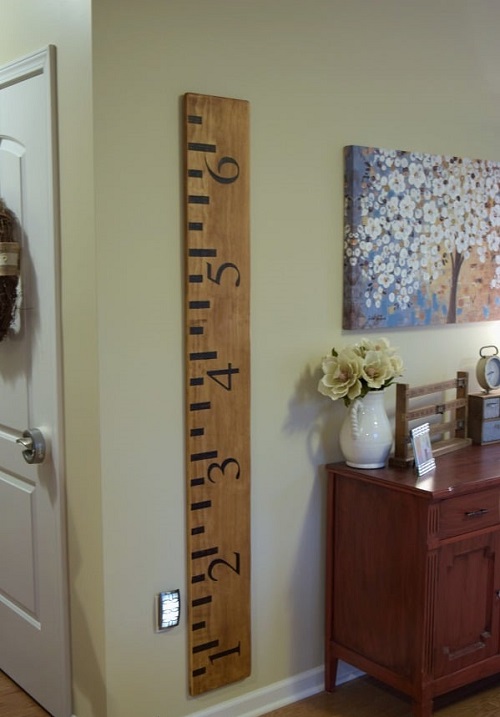 Make your own wood ruler growth chart using this tutorial. It's an easy project that uses a board, leftover stain, and a wood-burning tool. This masterpiece is the perfect functional decor for any room.
4. Wood Burned Cooking Spoons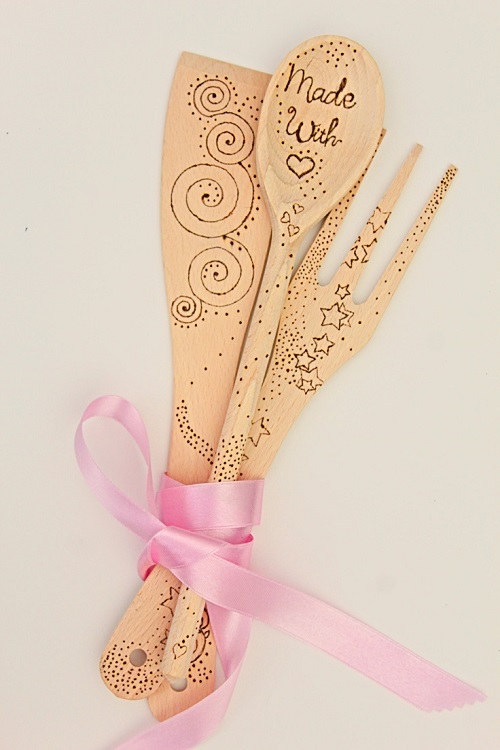 Tired of the same old kitchen utensils? Add a dash of personality to your cooking arsenal with this pyrography project. It's a fun way to create personalized wooden spoons. These burned cooking spoons make a super creative gift idea that everyone will love.
5. DIY Color Block Wall Art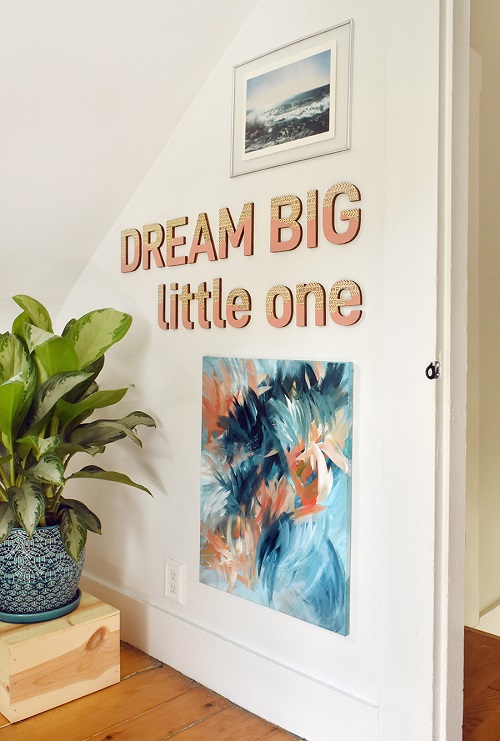 Breathe life into your bland living space with this stunning color block wall art. Combining vivid hues and meaningful words, this project is the perfect way to showcase your creativity and make a statement.
6. Burned IKEA Cork Trivets
Learn how to burn cork to make customized trivets in this article. Just use a basic wood-burning tool and a few cork trivets. It's a simple and inexpensive IKEA hack that makes great personalized gifts, too.
7. Round Cutting Board with Pyrography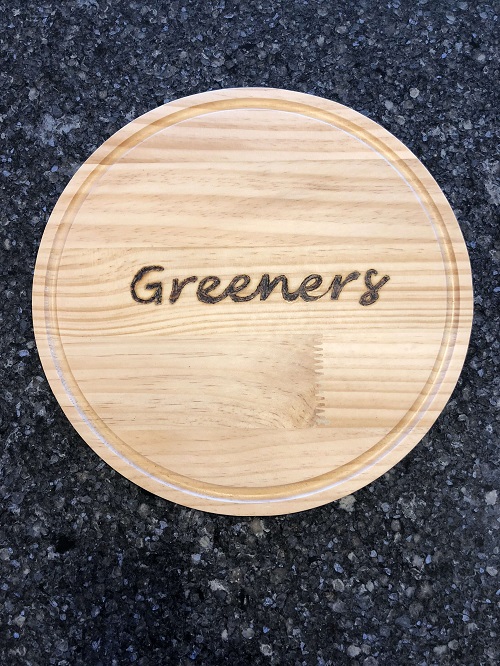 Make your kitchen feel like a true chef's domain with this custom DIY round cutting board featuring stunning pyrography. Follow this guide to create a functional and beautiful piece of art.
8. DIY Wood Burned Ornaments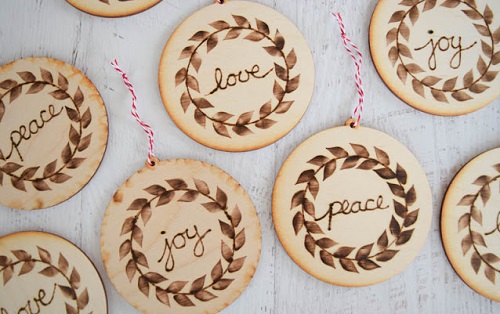 Make these beautiful DIY wood-burned ornaments for your Christmas tree this year. They are easy to make and will add a bit of a rustic flair to your holiday decor. Since they are handmade, these ornaments make a thoughtful gift for friends or family.
9. DIY Farmhouse Style Christmas Ornament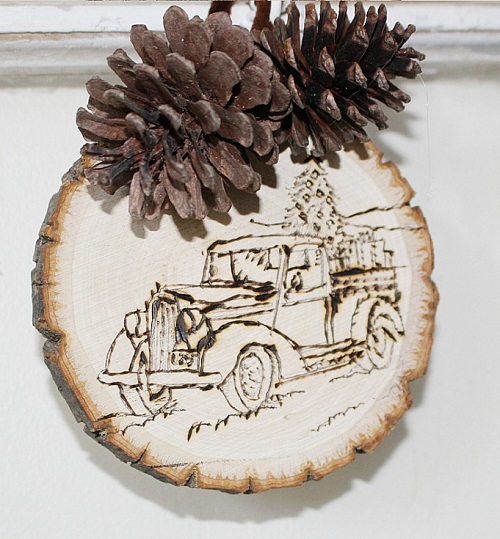 Featuring awesome pyrography, nothing says Christmas like this farmhouse-style x-mas tree ornament. These ornaments are the perfect way to add a touch of country chic to the holiday celebrations.
10. Quilt Block Coasters with Pyrography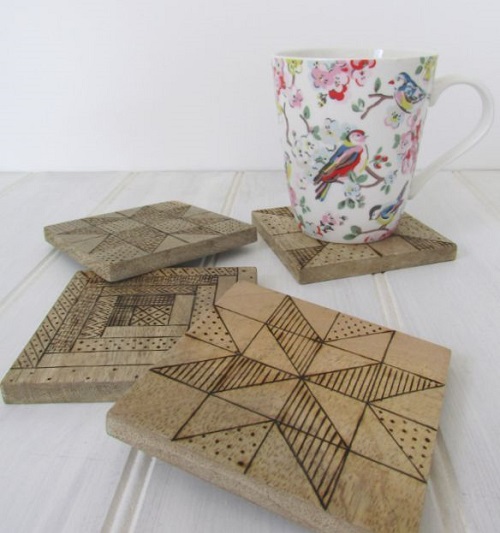 Combine the charm of quilting with the captivating art of pyrography to create one-of-a-wooden coasters. These are not only functional, but they'll also work as a conversation starter at your next gathering. Get the instructions here.
11. Wood Burned Leaf Magnets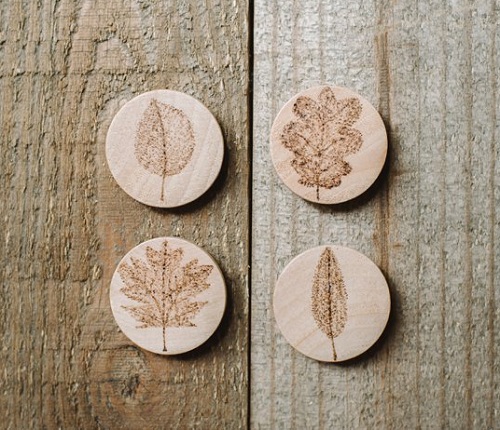 Learn how to craft wood-burnt magnets using a woodburning tool with leaf designs on them. It's an awesome pyrography project and makes a great homemade present idea too. Click here for the list of supplies and instructions.
12. Wood Burned Picture Frame DIY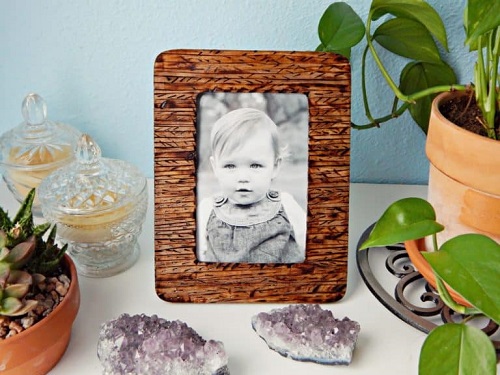 Say goodbye to store-bought, generic picture frames and hello to unique and personalized creations. Wood burning is the perfect way to add some pizzazz to your cherished memories. Go through this step-by-step tutorial and learn the art of pyrography.
13. DIY Dining Table with Burned Wood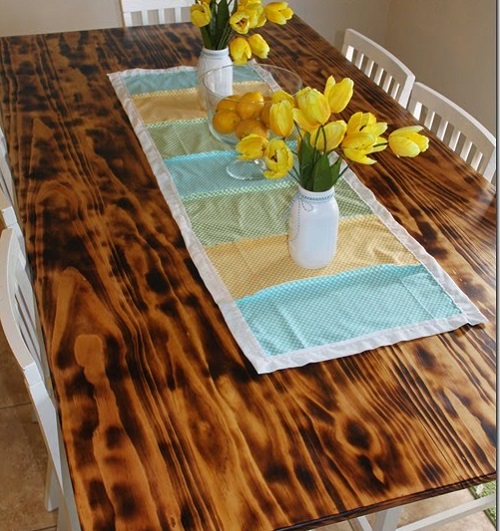 Take your dining experience to a whole new level with this one-of-a-kind dining table. It serves as a focal point for the dining room and a testament to your artistic skills. Get ready to set the scene for unforgettable gatherings.
14. Wood Burnt Clock Idea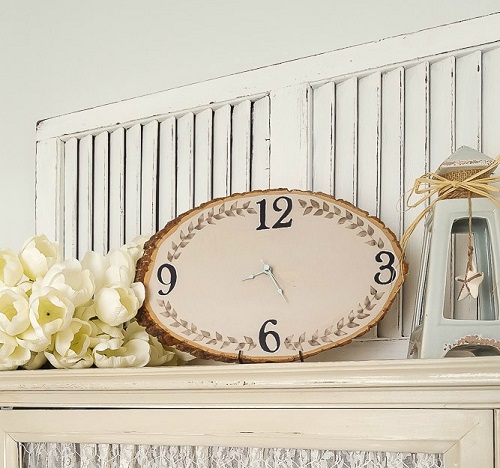 Transform a simple slice of wood into a functional masterpiece with the pyrography art form. Crafting this amazing clock is a rewarding experience and adds a touch of rustic charm to the home decor. Read the details here.
15. DIY Porch Wood Sign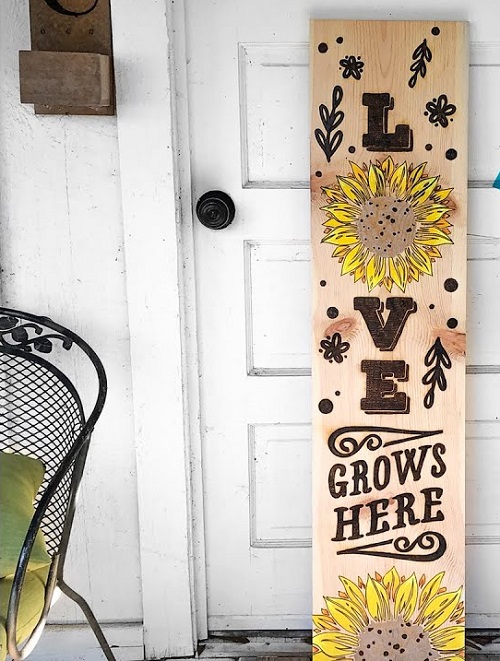 Make your porch entrance the center of attraction with this eye-catching wooden sign. It's a great project for wood-burning beginners and makes a lasting impression on guests. For the list of supplies and step-by-step instructions, see this tutorial.
16. Wood Burned Ukulele Birdhouse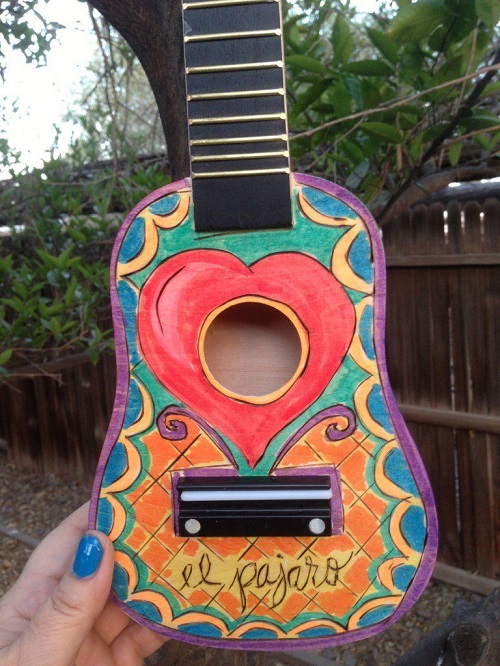 Do you have a ukulele toy? Modify it into a chic birdhouse with a wood-burning technique, a bit of creativity, and this amazing article.
17. DIY Rolling Pin Makeover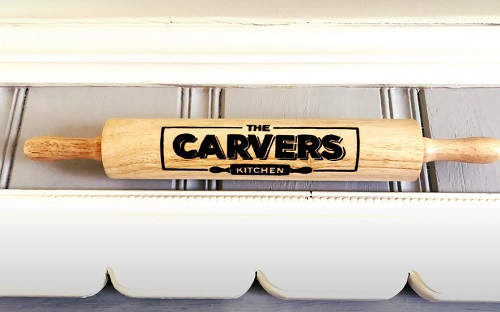 In this video tutorial, the crafter turns an old rolling pin into a work of art with pyrography. She uses a Walnut Hollow Versa tool to complete this affordable makeover project.
18. Celtic Knot Box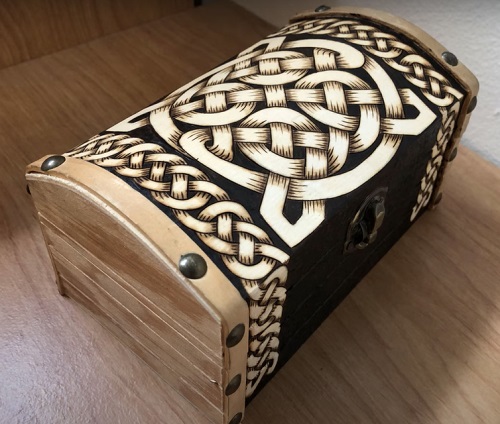 Carved intricate Celtic knots on a wooden box using the wood burning technique. This fun and simple pyrography project is perfect for beginners but is also great for experienced burners. The tutorial is here.
19. DIY Rustic Earrings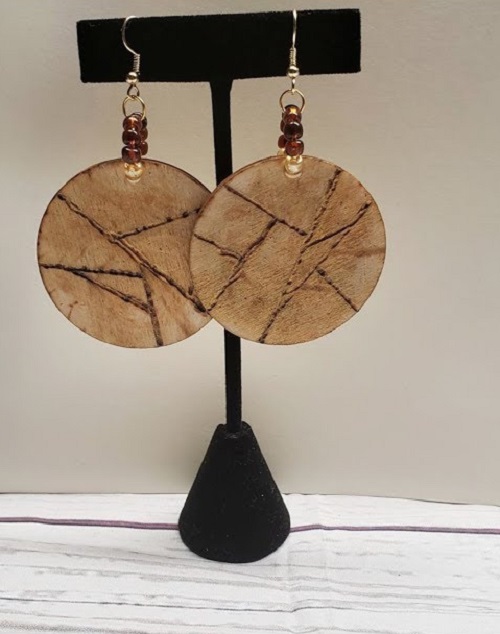 Showcase your wood-burning skills by crafting a pair of rustic earrings that will surely turn heads and sparks conversations. These rustic wearables are a great addition to your jewelry collection. Watch this visual tutorial for more info.
20. Custom Recipe Box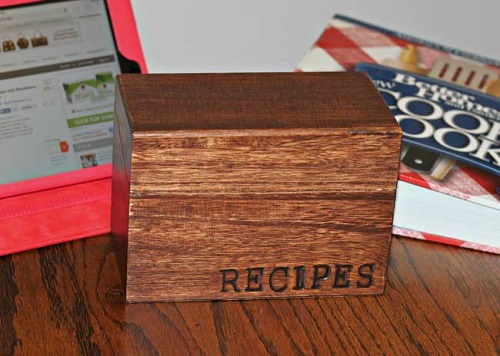 Make a custom recipe box to store your favorite recipes in a stylish and personalized box. You only need a wood-burning tool, letter stamps, a wooden box, a sealer, and a wooden stain for this quick project.
21. DIY Monogram Wood Cuff Links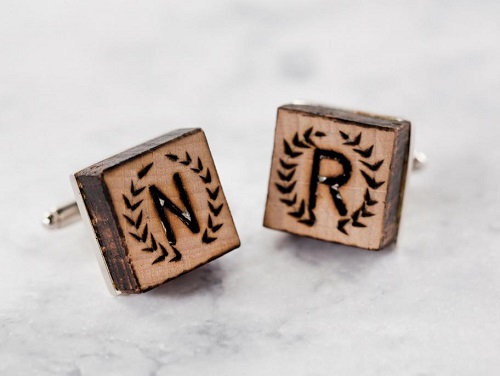 Why have boring cuff links? When you can make monogrammed ones with pyrography art. These DIY wooden cuff links make a fabulous and affordable groom, groomsmen's gift, or anniversary present.
22. DIY Wood Burned Valentine's Day Wreath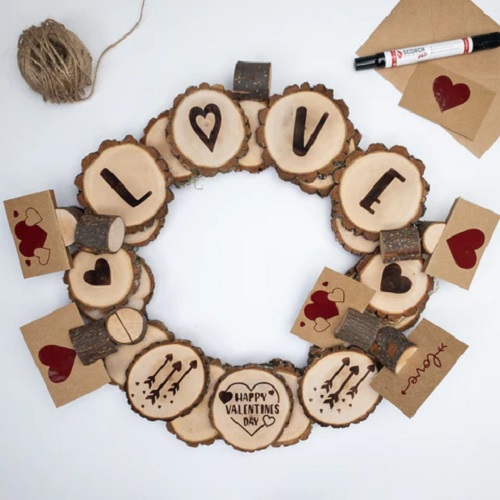 This wood-burnt wreath is such a great way to greet everyone with a little love during Valentine's Day week. Either hang this festive wreath on the living room wall, bedroom door, or front door. Get the instructions here.
23. Wood Burned Popsicle Stick Bracelet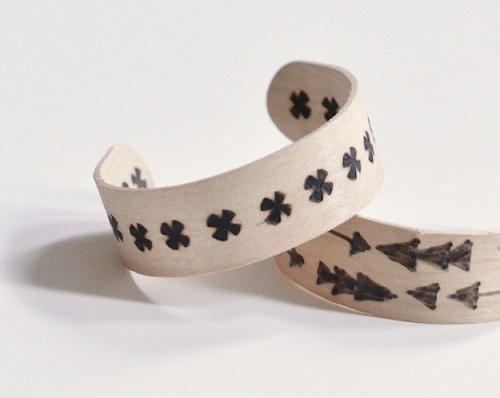 Show off your creativity and wood-burning skills by turning ordinary popsicle sticks into extraordinary bracelets. Go through this article for the detailed steps and list of supplies needed for this project.
24. Gourd Lamp Pyrography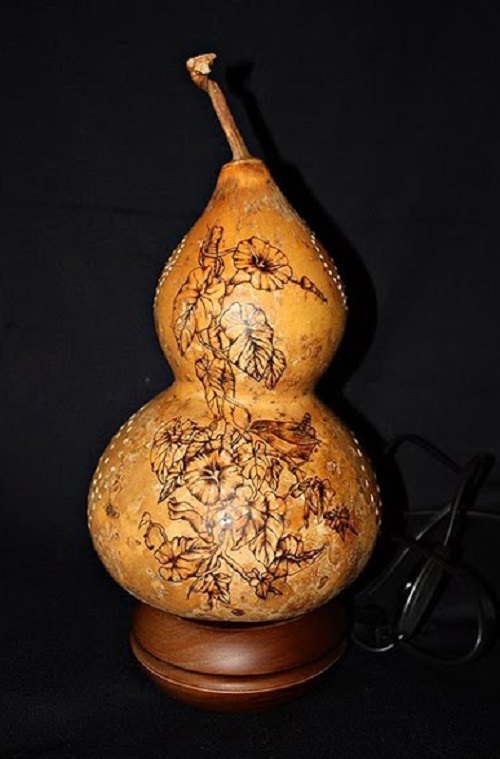 Here's another one of the amazing wood burning ideas that transform an old gourd lamp into a timeless decoration piece. Take inspiration from this amazing audio-visual tutorial.
25. Taurus Sign Box
Check out this YouTube tutorial and turn your regular wooden box into a captivating piece with a Taurus sign. You'll need pyrography skills and some tools to complete this amazing project.
26. DIY Wood Burning Hanger Ideas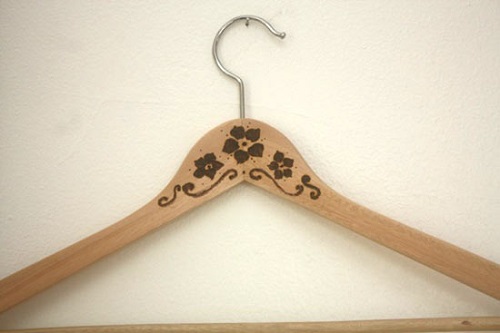 Add a touch of artistic flair to your closet by turning ordinary wooden hangers into a functional masterpiece featuring intricate wood-burned patterns. Hop to this detailed article for the instructions.
27. DIY Wood Burned Flower Pot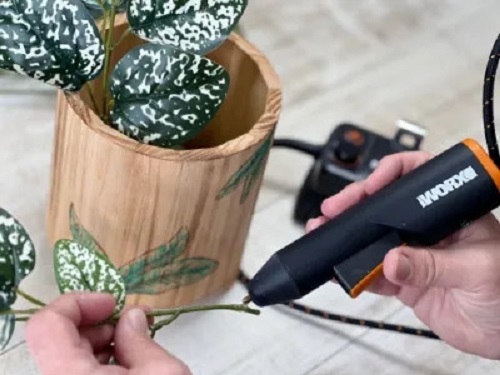 Personalize your potted plants with this easy DIY pyrography project. Whether you want to add your name or a beautiful pattern, a wood-burning tool makes it easy and quick. The details are here.
28. DIY Pyrography Plant Markers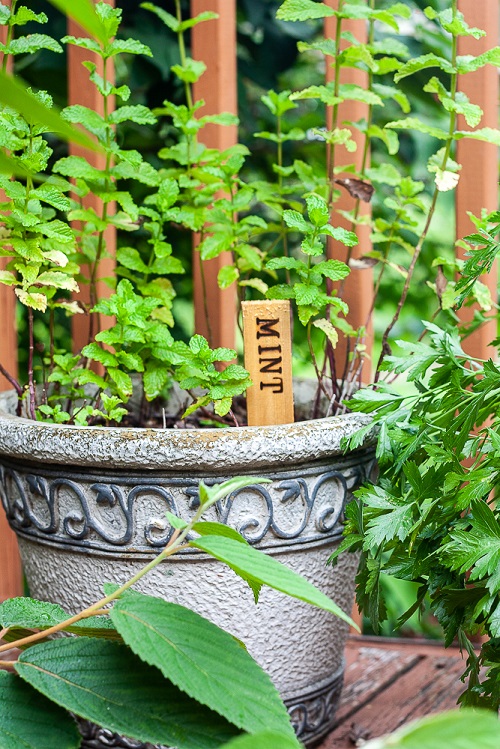 If you're looking for a unique way to label your plants, wood-burned plant markers are a great option. These labels are a great way to add some rustic charm to your garden. Gardeners will love to do this fantastic DIY project.
29. DIY Lazy Susan with Pyrography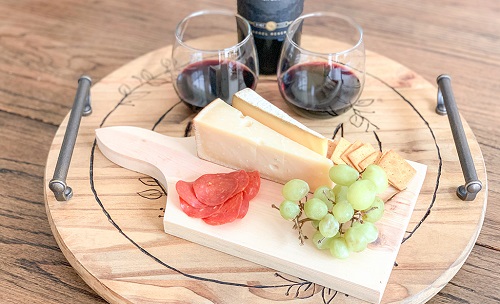 Want a fun weekend project? Check out this stunning lazy susan decorated with pyrography. It's a simple and affordable way to add some personality and flair to your home decor. Here're the instructions.
30. Custom Wood Keychain DIY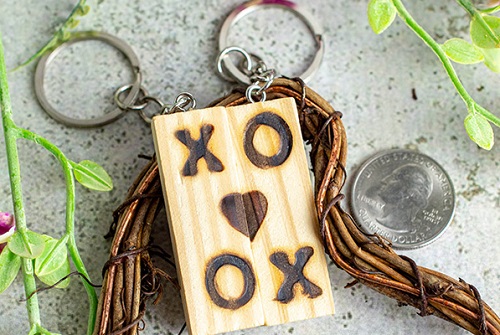 Add some artistic flair to your keys with these wood-burned key chains. With endless design possibilities, you can create one-of-a-kind key chains quite easily and inexpensively.
31. Wood Burning Bookmark Ideas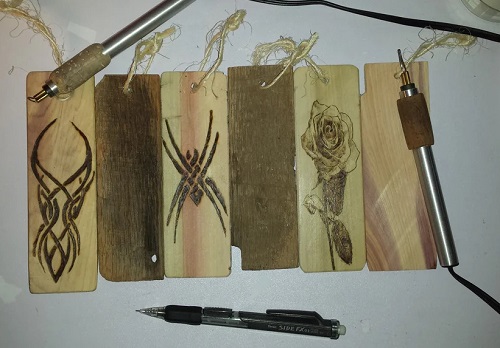 Take your reading experience to the next level with Pyro bookmarks. They are peculiar and a great way to display your creativity and wood-burning skills. So grab your wood-burning tool and get ready to create something special.
32. Wood Burned Belt Buckle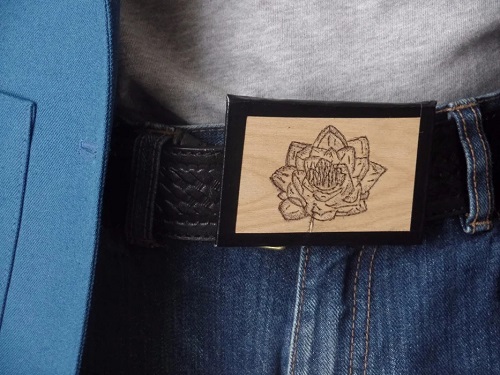 Looking for a fun and easy DIY project that will add some personality to your accessories? Try making a wood-burned belt buckle. You can create a custom design or choose from a variety of templates, and the end result is a stylish accessory.
33. DIY Wood Burnt Name Plate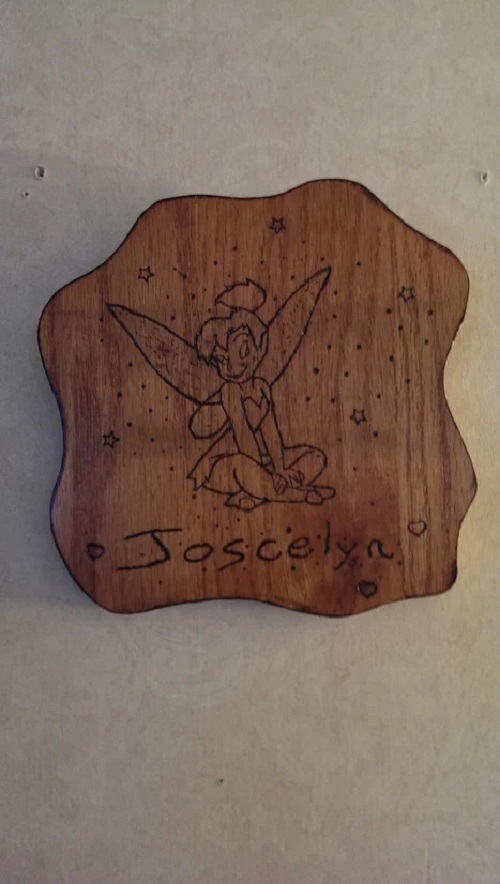 Get creative and make a statement with this one-of-a-kind wood burnt nameplate. This DIY project is not only easy to make but also allows add a personal touch to your home or workspace.
34. Pyro Middle Earth Map on Pallet Wood
This wood-burned map of middle earth on pallet wood creates a unique wall feature and a cool piece of home decor. To know the list of supplies and the whole construction process, check out this article.
35. Attractive Wooden Wall Art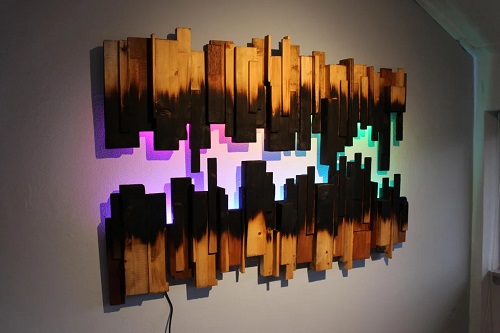 Looking to add some personality to your walls? Why not try DIY wood-burned wall art? This fun and creative project lets you turn a plain piece of wood into a unique work of art. Get the instructions here.
36. Wood Burnt Greeting Card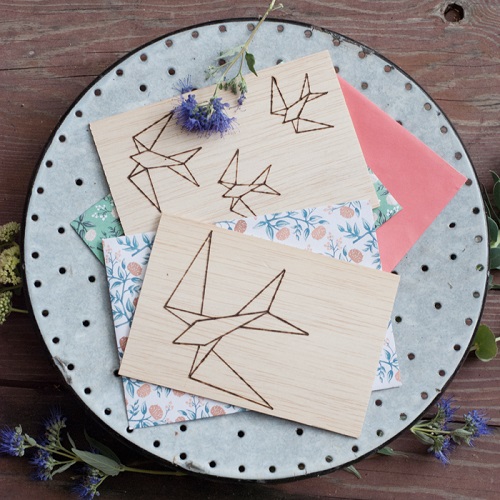 From birthday wishes to thank-you notes, this unique greeting card can help you express your sentiments in a memorable way. Go through this step-by-step article for more info.
37. DIY Wood Burned Christmas Tree Garland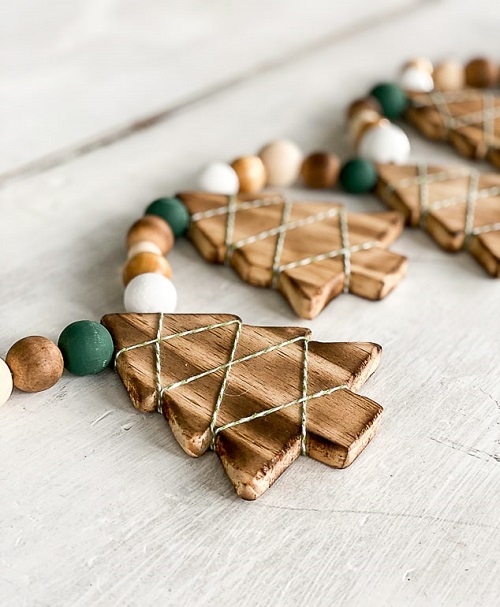 Make your holiday decorations stand out with this wood-burned Christmas tree garland. This simple project adds a rustic touch to your home decor. By using a wood-burning tool and wooden slices, you can create a unique and personalized garland that will impress your guests.
38. Valentine's Day Wood Burned Garland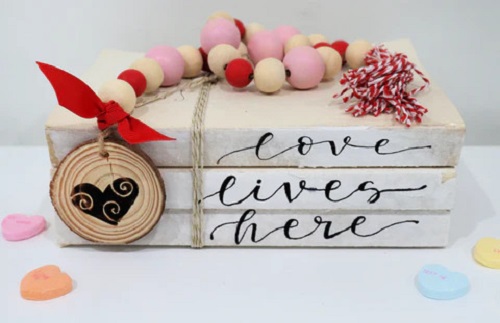 Want to create a special Valentine's Day decoration that your loved one will cherish? Try this DIY wood-burned garland. This idea lets you create a unique and personalized decoration that will show your loved one how much you care.
Check out the best farmhouse Valentine's Day decor project here
---
Points to Remember While Trying the Wood Burning Ideas
Wood burning, also known as pyrography, is a popular technique for creating art or personalized crafts on wood. Here are some important points to remember while trying the above wood-burning ideas:
Safety first: Wood burning involves high temperatures, so always wear heat-resistant gloves to protect your hands. Keep a fire extinguisher nearby, and never leave your wood-burning tool unattended while it's plugged in.
Proper tools and accessories: Invest in a good-quality wood-burning tool with adjustable temperature settings. Accessories like a sanding block, graphite paper, and a wood finish or sealer will also come in handy.
Clean and prep the surface: Before starting your project, sand the wood surface smoothly and remove any dust or debris. This will help the wood-burning tool glide more easily and create cleaner lines.
Practice makes perfect: Before working on your main project, practice on a scrap piece of wood to get a feel for the tool, different tips, and temperature settings. This will help you gain confidence and refine your technique.
Patience is key: Pyrography is a slow and meticulous process. Take your time and work at a steady pace to ensure even, consistent results. Remember that rushing may lead to mistakes that are difficult to fix.