Learn how to create some decor-worthy masterpieces for your garden in these DIY Dragonfly With Fan Blades ideas!
Instead of throwing your old ceiling fans in the trash can. Reuse their blades to craft attention-grabbing garden art. If you want to make one, check out this collection of DIY Dragonfly With Fan Blades ideas.
Check out the best paper clip crafts here
---
DIY Dragonfly With Fan Blades
1. Ceiling Fan Blades Turned Dragonfly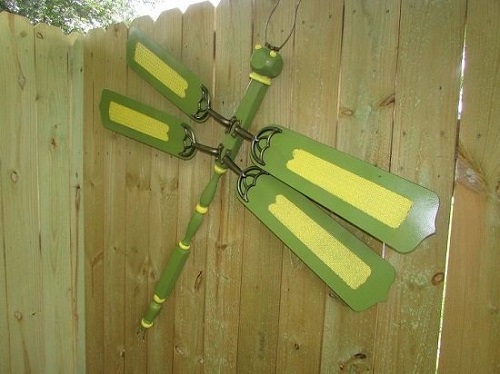 Spice up the look and feel of your garden fence with this awesome dragonfly. This project needs some modifications and a paint job.
2. DIY Garden Art Dragonfly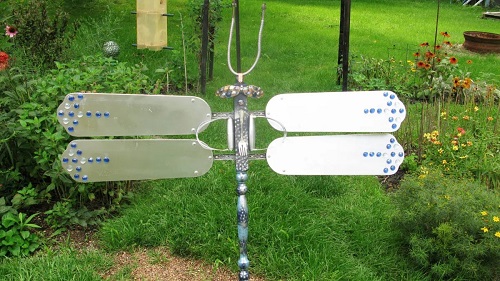 Turn an old ceiling fan into a quirky garden art using some household supplies and this tutorial. It's a great addition to any fence or wall.
3. Giant Dragonfly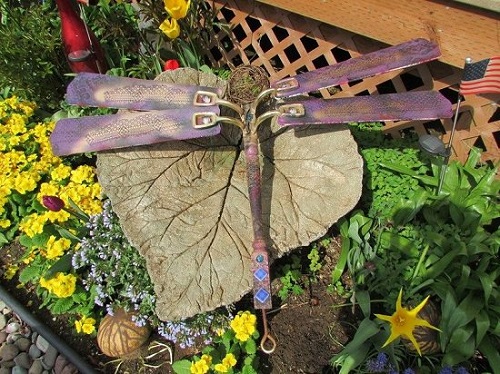 This giant dragonfly is an excellent outdoor decor that will surely draw lots of eyeballs. Click here for detailed instructions.
4. DIY Ceiling Fan Dragonfly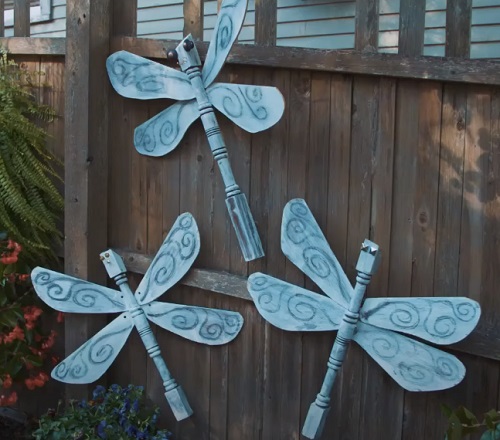 Find out how you can make a fun yard ornament out of an old ceiling fan in this video tutorial.
5. Wooden Textured Dragonfly Yard Ornament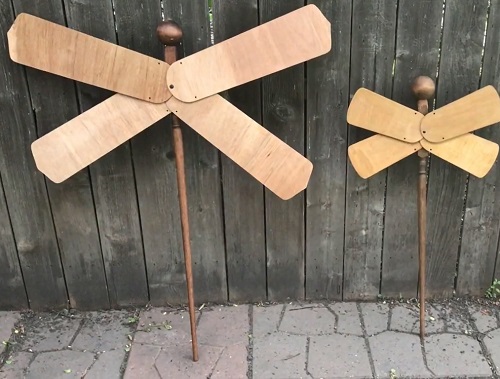 To imitate this fun outdoor masterpiece out of ceiling fan blades, watch this step-by-step visual tutorial.
6. Table Leg Dragonflies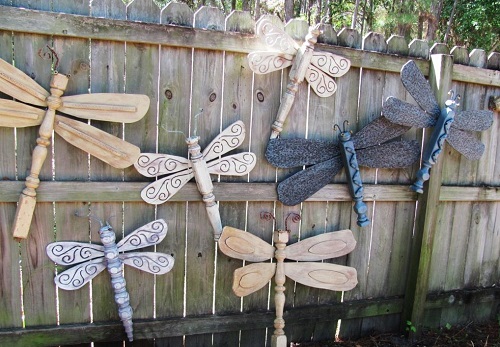 Make your yard the center of attraction by introducing these stunning pre-historic dragonfly sculptures. It's undoubtedly the best DIY dragonfly with fan blades.
7. DIY Garden Dragonflies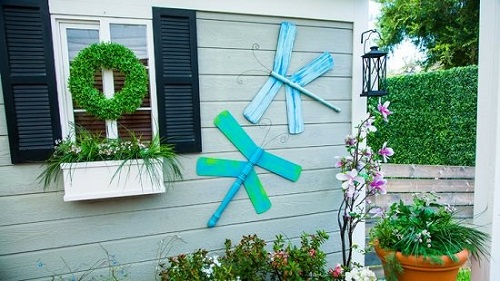 Don't have enough budget but still want to update your garden? Then build these gorgeous dragonflies out of old ceiling fans.
8. DIY Dragonfly With Fan Blades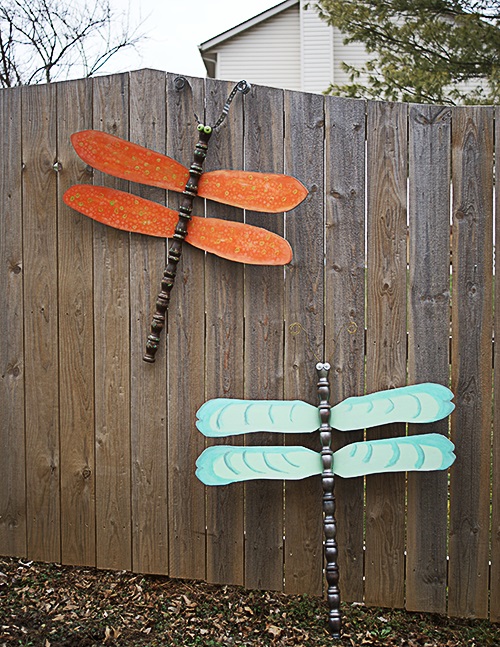 These Pinterest-worthy dragonflies are fun, cheap, and easy-to-create indoor and outdoor decoratives.
9. Two Tone Dragonfly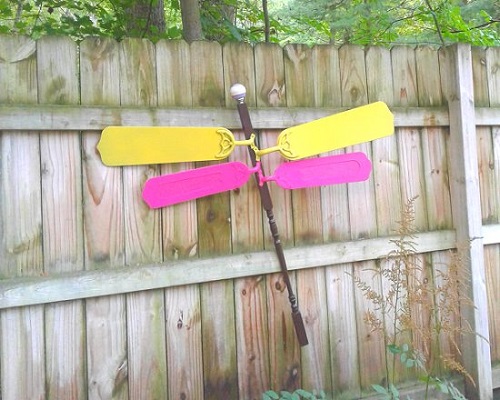 Grab wooden spindles, old ceiling fan blades, screws, a drill, and a big knob to bring this colorful dragonfly to life.
10. Striped Dragonfly Art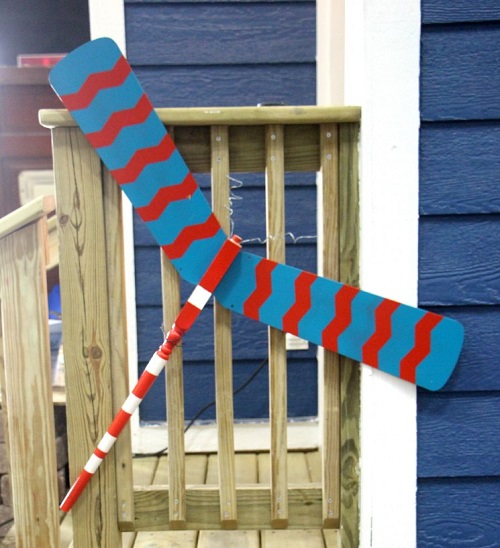 Add some pizzazz to your yard, patio, or garden with this striped dragonfly display piece. It's one of the awesome DIY dragonfly with fan blades.
11. Dragonfly Fan Blade with Lace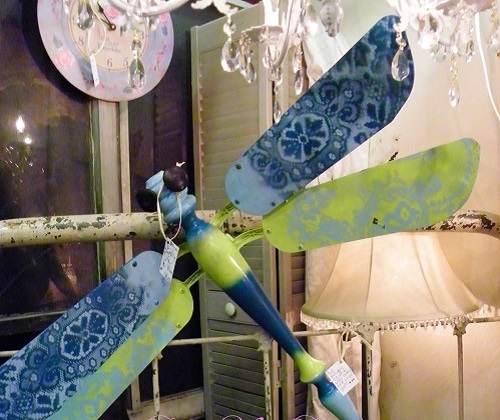 Beautified with intricate patterns, this dragonfly is an excellent decor for indoor and outdoor areas. The DIY is here.
12. Cobweb Printed Dragonfly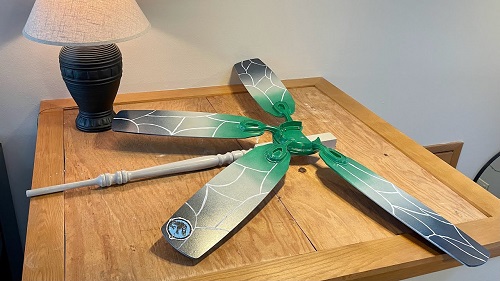 Learn how to repurpose old ceiling fan blades, a spindle, and plywood into a stunning dragonfly with this tutorial.
13. Prehistoric Dragonfly DIY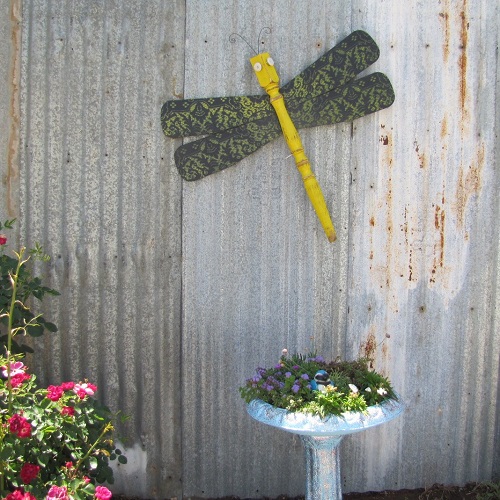 Give your outdoor space a conversation-worthy focal point by building this prehistoric dragonfly garden art.
14. Mosaic Dragon Fly
This ceiling fan blade dragonfly is decorated with a vinyl mosaic for an interesting and captivating look. Follow this detailed article for more info.
15. DIY Floral Patterned Dragonfly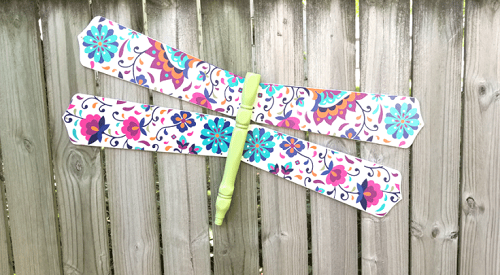 Craft this amazing floral patterned dragonfly and get praise from your guests and neighbors. Read the details here.
Here are some creative chopstick crafts