Stay cozy and dapper in chilly winter with our collection of Free Crochet Mitten Patterns! Start crocheting today!
Get ready to keep your hands warm and stylish with these awesome Free Crochet Mitten Patterns. From classic designs to trendy variations, we've got you covered with easy-to-follow patterns and tutorials.
Find out the moss stitch crochet tutorial patterns here
---
Free Crochet Mitten Patterns
1. Free Printable Crochet Mitten Pattern

Featuring a wrist closure option, these mittens are easy-to-crochet. Get the free pattern and tutorial here.
2. Star Gazer's Mittens Crochet Pattern

The star gazer's mittens use star stitch for a subtle texture at the wrist. Click here for the free crochet pattern.
3. DIY Autumn Amore Mittens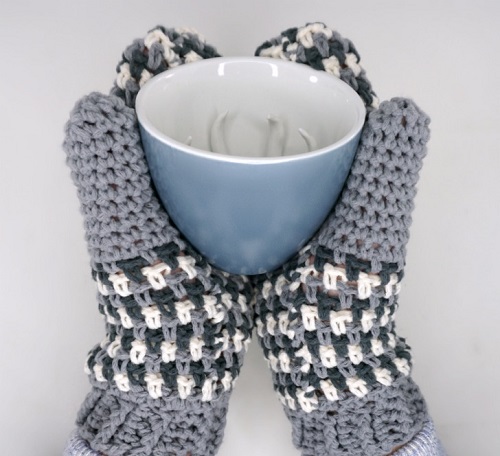 These moss stitch crochet mittens are soft and cozy, and the pattern includes 3 sizes to fit your family.
4. Hello Gnome Mittens Pattern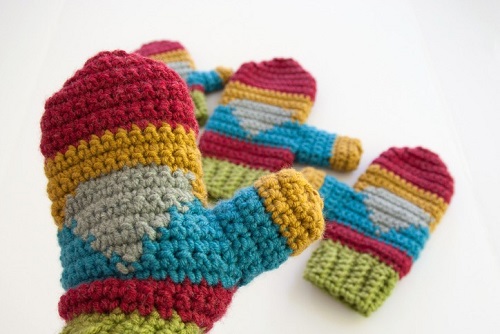 Gather a 6.5mm hook and multi-color yarn to crochet these colorful gnome-inspired mittens. Read more here.
5. Crochet Cable Mittens Pattern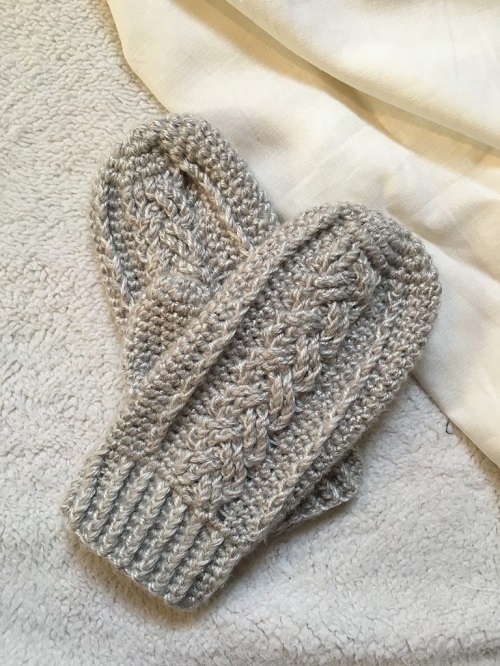 This crochet cable mittens pattern is the perfect winter accessory. The braided cables add character and interest to the mittens' classic look.
6. Crochet Mittens With Flap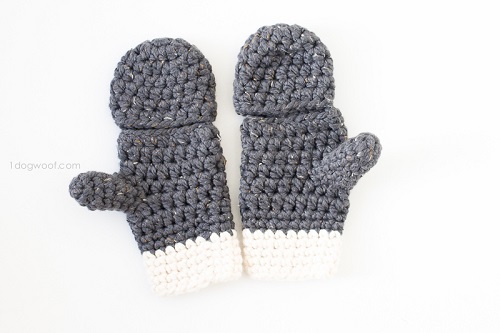 Made with basic crochet stitches, these mittens also double up as fingerless gloves. The free pattern is here.
7. Red Heart Crochet Mittens Pattern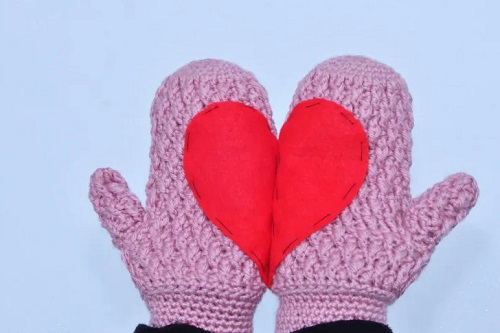 Adorned with two semi-hearts, these warm and cozy handmade mittens uses double crochet stitches.
8. Wavy Shells Mittens Crochet Pattern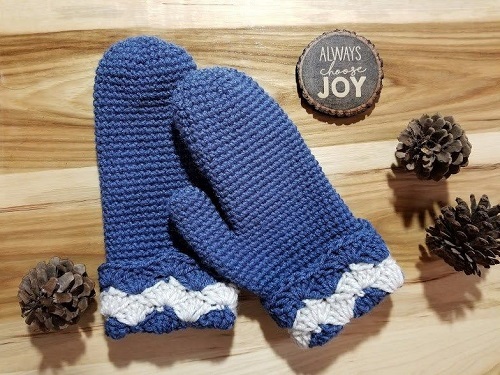 Display your crocheting skills by making these wavy shell mittens with single-crochet and double-crochet stitches.
9. Sleigh Ride Mittens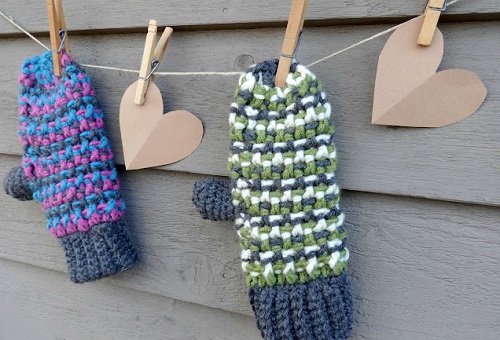 The sleight ride mittens are colorful, textured, and quick to work up. Chunky yarn in fun colors makes these mittens super warm too
10. Free Classic Crochet Mitten Pattern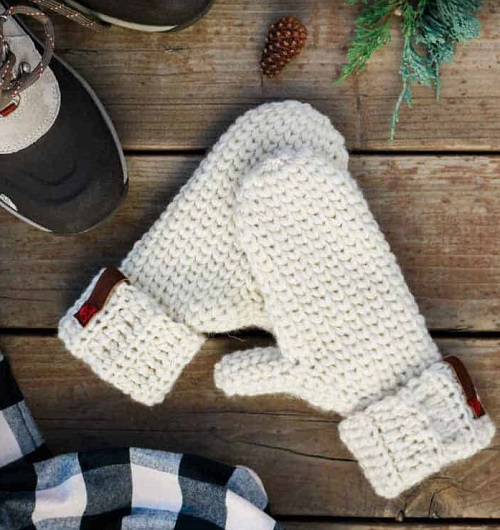 This pattern uses wool, leather, and a knit-looking stitch to create a timeless mitten style that's great for personalizing and gift-giving.
11. Crochet Plaid Mittens Free Pattern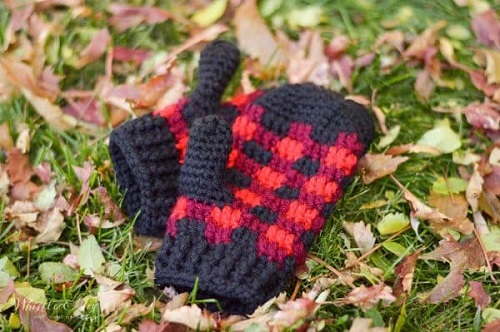 These pretty crochet plaid mittens are a classic staple to any fall and winter wardrobe. Make a pair using this tutorial.
12. Warm Crochet Baby Mittens Free Pattern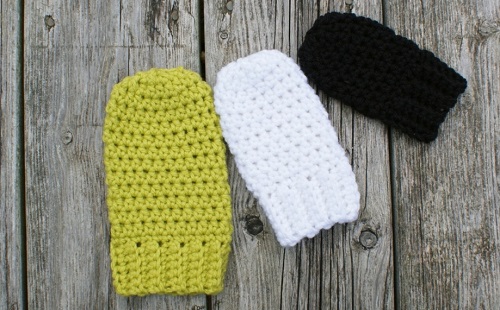 Are you looking for a crochet mitten pattern for your little one? Check out this step-by-step tutorial by Oombawka Design Crochet.
13. Crochet Snowfall Mittens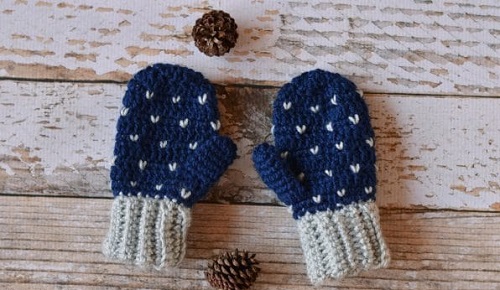 Highlighted with a falling snow pattern, these lovely crochet mittens have a pretty contrasting stitch that resembles knit.
14. Bernat Blanket Crochet Mittens
Here're the detailed instructions to make a pair of Bernat blanket crochet mittens. This project can be completed in under 30 minutes.
15. Snowflake Mittens Free Crochet Pattern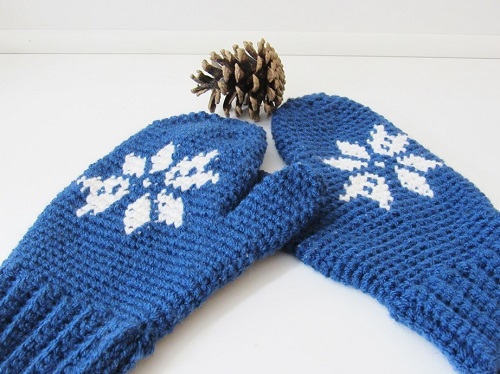 If you love snowflake patterned hand warmers, this mitten crochet pattern is for you.
16. Crochet Color Block Mittens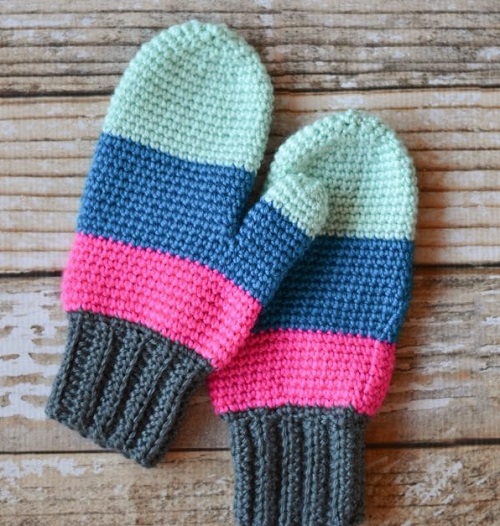 You only need a G hook, medium-weight yarn, and a darning needle to complete this crochet project.
17. Hygge Mittens Free Crochet Pattern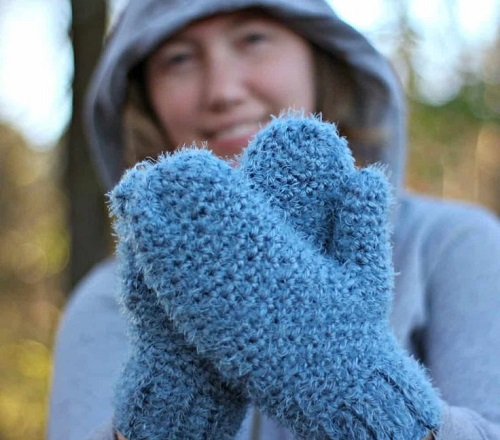 Another one of the softest free crochet mitten patterns, great for chilly winter days and gifting purposes.
18. Basic Men's Crochet Mittens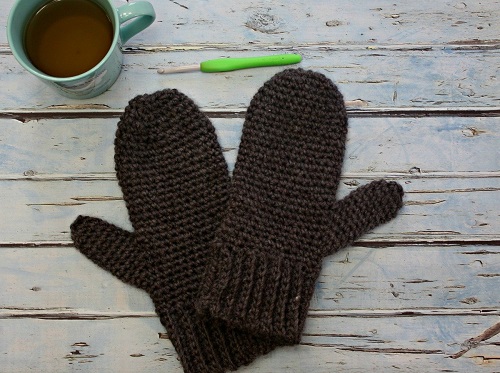 Head on to this helpful pattern to crochet men's wrist warmers that use a combination of single crochet stitches and gray-colored yarn.
19. Snow Drops Mittens Free Crochet Pattern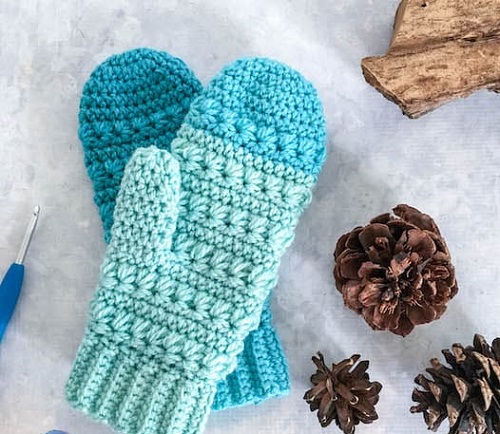 This crochet snowdrop mitten pattern is beautifully constructed with the star stitch and worsted weight yarn.
20. Mixed Stripe Mittens Crochet Pattern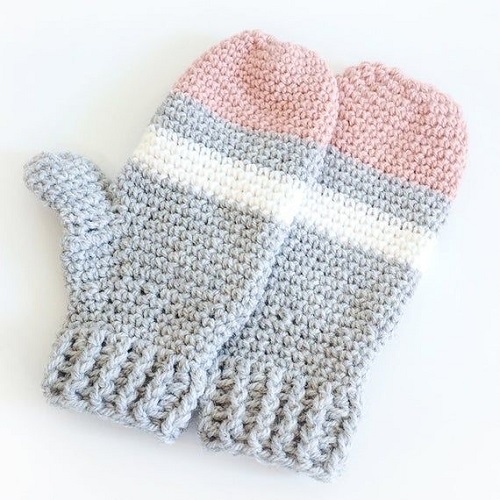 Stay cozy and stylish with these striped mittens, perfect for outdoor adventures. Easy crochet project to bust leftover yarns.
21. Free Crochet Mitten Pattern for Adults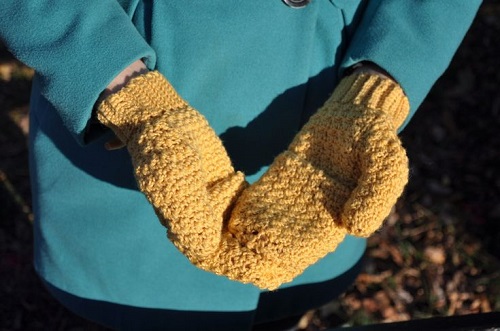 If you need mittens that let you text and take photos, then this article is for you. When you need your fingers free, simply fold back the cover and hold it with the toggle.
22. Crochet Sprig Stitch Mittens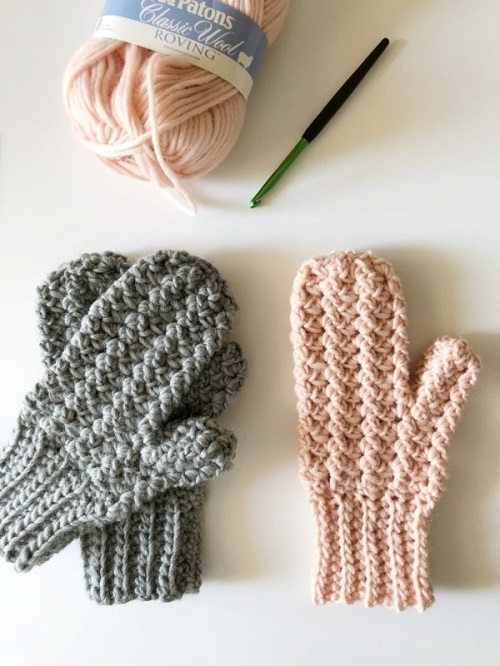 This mitten pattern is quick and easy to crochet with sprig stitches and a few supplies. Read the details here.
23. Cute and Cozy Mittens Crochet Pattern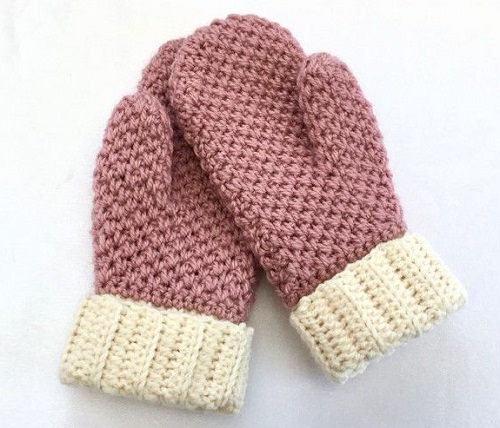 Crochet this cute and cozy mitten featuring a ribbed double cuff and a thick textured stitch pattern.
24. Free Crochet Mitten Pattern for Beginners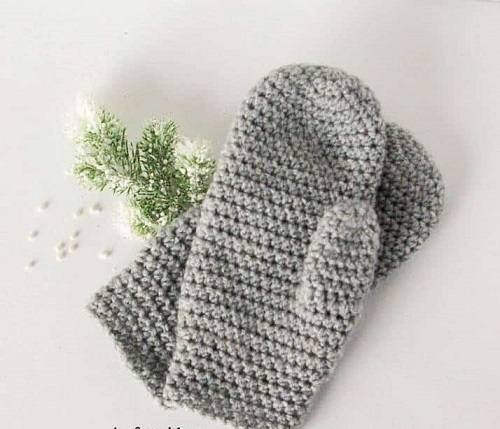 Learn how to make a pair of mittens in this easy-to-understand tutorial. It's a beginner-friendly project.
25. Herringbone Stitch Crochet Mittens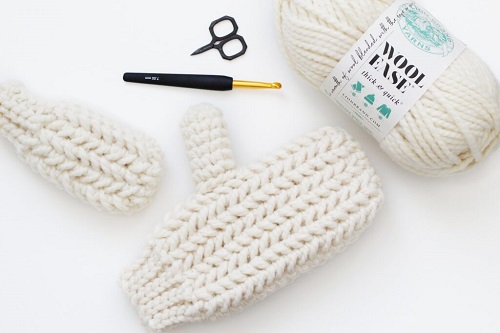 Keep your hands warm and cozy in these modern herringbone stitch crochet mittens. You can make baby, toddler, kids, or adult-size mittens with these instructions.
26. Thumbless Mitten Free Crochet Pattern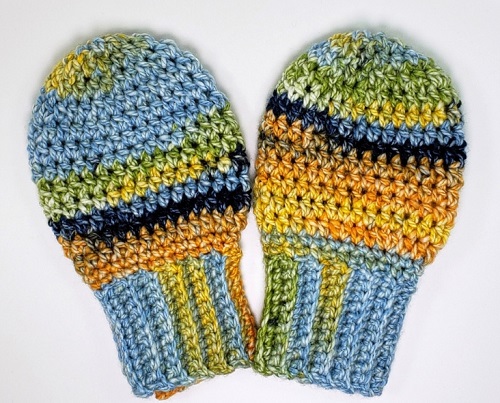 This thumbless mitten pattern is best for people with arthritis or limited hand mobility. The pattern is here.
27. Crocheted Children's Fox Mittens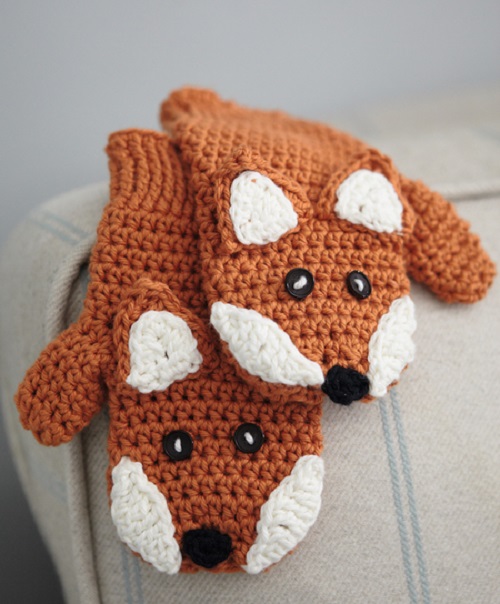 The fox-inspired look makes this winter accessory more interesting. Your kiddo will love this idea.
Here are some cute and easy things to crochet and sell