Looking for some fun and affordable ideas to design cute accessories? We've some Free Moss Stitch Crochet Tutorial Patterns to help you out!
Crochet moss stitch, also known as granite and linen stitch, creates a beautiful fabric texture. Here's a list of Free Moss Stitch Crochet Tutorial Patterns to lead your creative journey!
Have a look at some easy things to crochet here
---
Free Moss Stitch Crochet Tutorial Patterns
1. Moss Stitch Crochet Scarf Pattern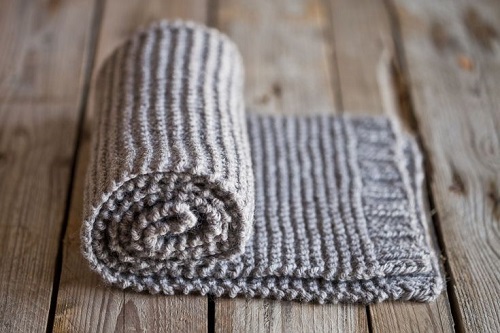 This minimalistic moss stitch scarf flaunts its beauty through the intriguing texture and beautiful pattern. Read more here.
2. Moss Stitch Baby Blanket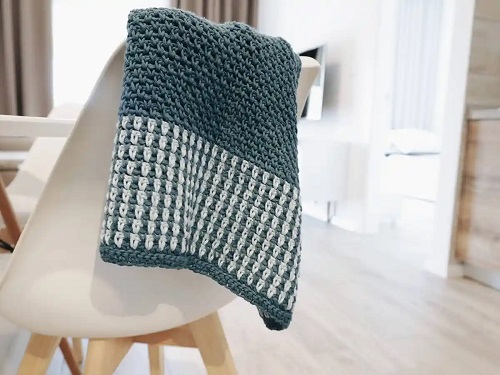 Crochet a fluffy and warm baby blanket using cotton yarn and moss stitch for your little one. The details are here.
3. Triangle Moss Stitch Shawl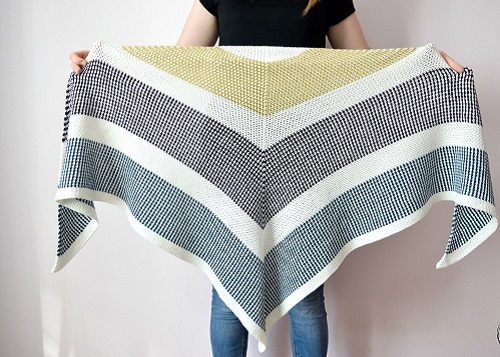 Spice up your looks by wearing this classy triangle shawl over your casuals. It's one of the best free moss stitch crochet tutorial patterns on this list.
4. Free Crochet Linen Stitch Blanket Pattern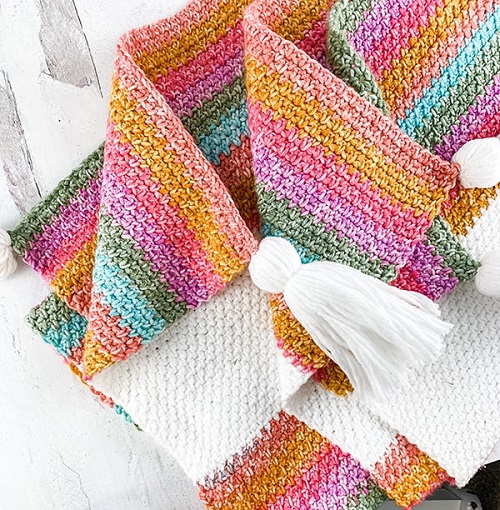 Use your crocheting skills to prepare this lovely linen stitch blanket and keep yourself warm during winters. Find the pattern here.
5. Moss Stitch Pillow Cover Pattern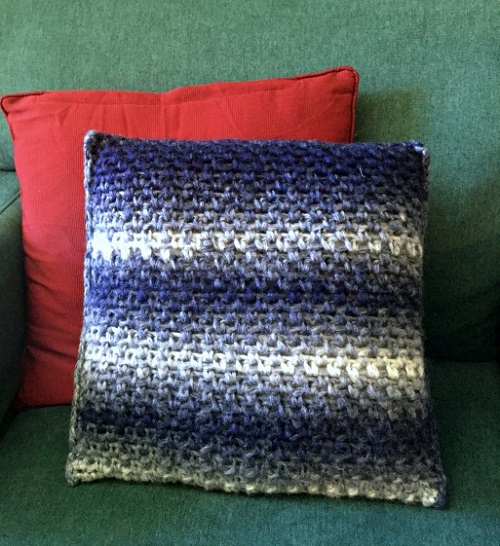 Transform the look of your old pillows by crocheting this woven textured pillow cover using moss stitch. Head on to this tutorial for more info.
Learn how to make a memory pillow from a shirt here
6. Free Moss Stitch Beanie Hat Pattern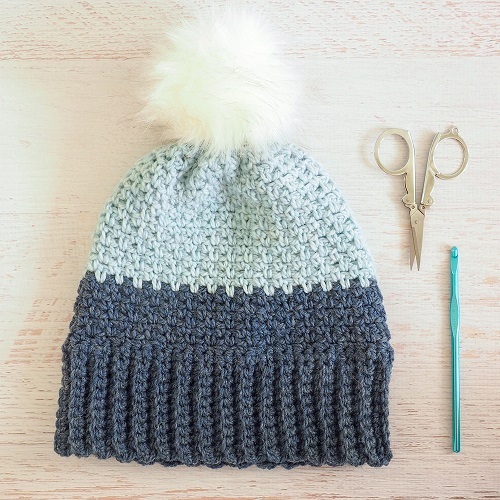 With a pom-pom on top, this moss stitch beanie hat needs two different colored yarns, a hook, and some tools. It makes for an excellent gift as well.
7. Ombre Moss Stitch Cowl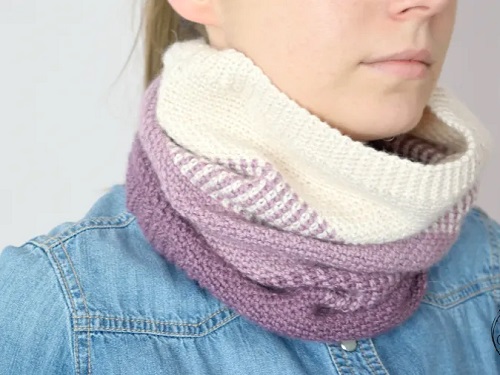 This stunning moss stitch cowl with an ombre effect pairs well with every outfit. The instructions are here.
8. Moss Stitch Ear Warmer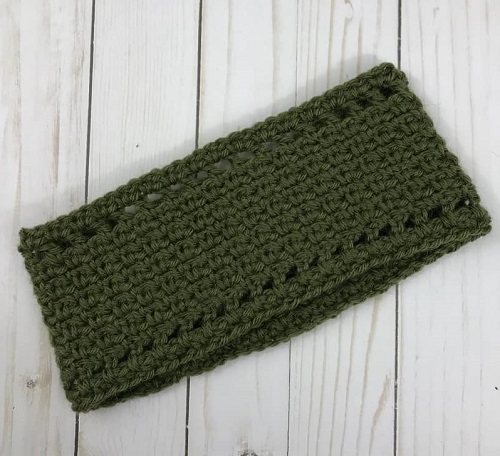 Learn how to make an ear warmer using crochet moss stitch, hook, yarn, and this free pattern.
9. DIY Crochet Moss Stitch Washcloth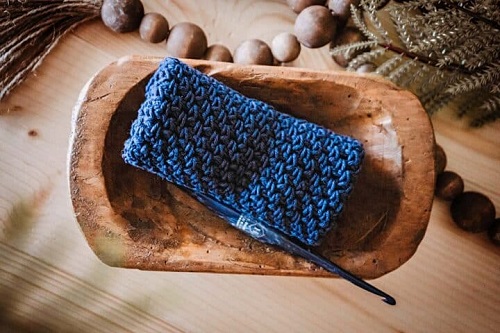 Are you running out of washcloths? DIY a beautifully sculpted one using moss stitch crochet. This is also an excellent last-minute gift idea.
10. Moss Stitch Dishcloth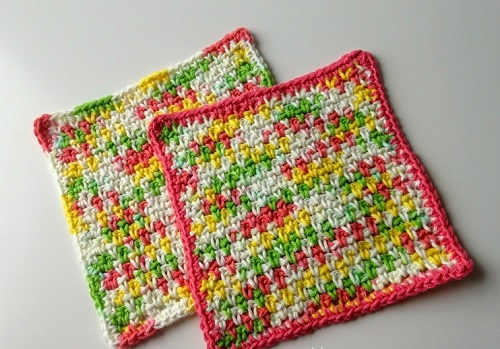 Perfect for cleaning the utensils and hands, this dishcloth needs cotton yarn and an 'H' crochet hook.
11. Autumn Moss Stitch Crochet Mittens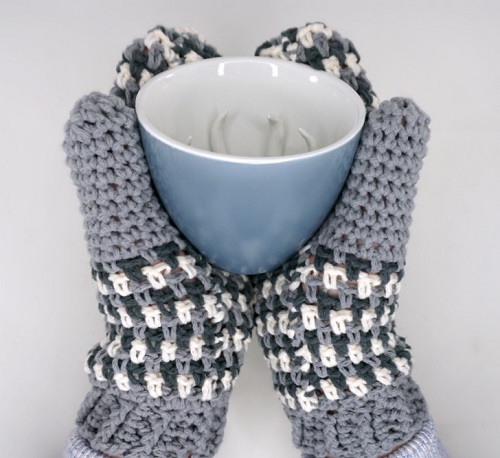 This winter, keep your hands comfy with style by DIYing a pair of moss stitch mittens. Read this article to know more.
12. The Granite Cardigan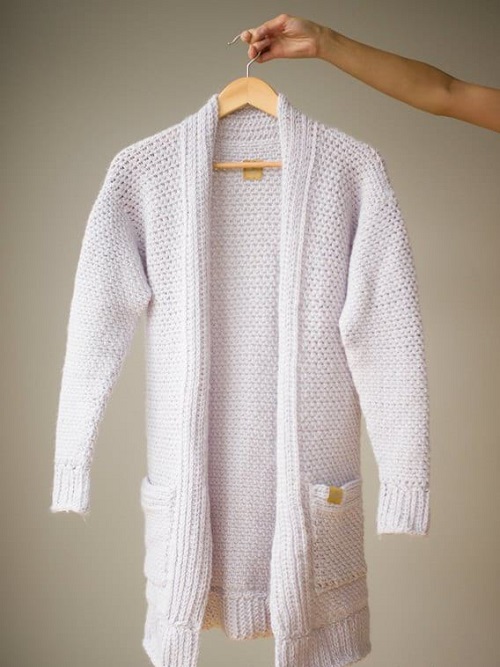 Crochet this granite stitch cardigan and complete your wardrobe collection. It complements every attire easily.
13. Moss Stitch Triangle Bikini Top
If you want to crochet some sensual and statement-making bikini top, this YouTube tutorial is worth trying.
14. Moss Stitch Crochet Baby Booties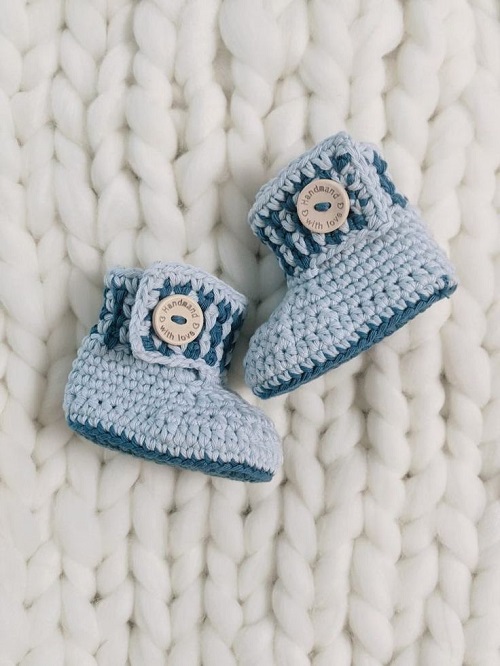 Show how much you love your toddler by creating a pair of cute booties. It's one of the most amazing free moss stitch crochet tutorial patterns.
15. Crochet Moss Stitch Baby Washcloth
Don't know what to gift your friend at her baby shower? A couple of super-soft, moss stitch baby washcloths are the right choice.
16. Crochet Moss Stitch Zipper Pouch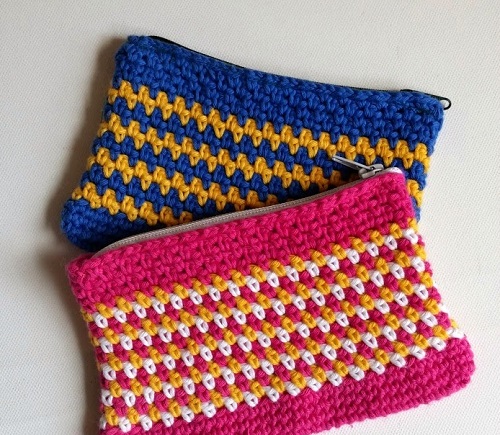 This crochet moss stitch zipper pouch is great to store coins, cards, makeup stuff, cell phone, small stationery items, and other tiny stuff.
17. Moss Stitch Beginner Crochet Bag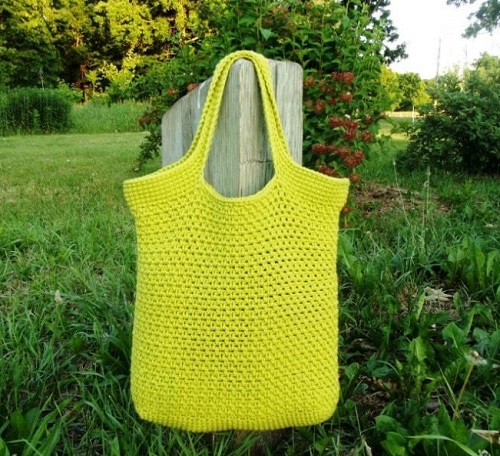 Spruce up your crocheting skills by making this durable bag. This beginner-friendly pattern needs moss stitch and some patience.
18. Moss Stitch Crochet Drawstring Bag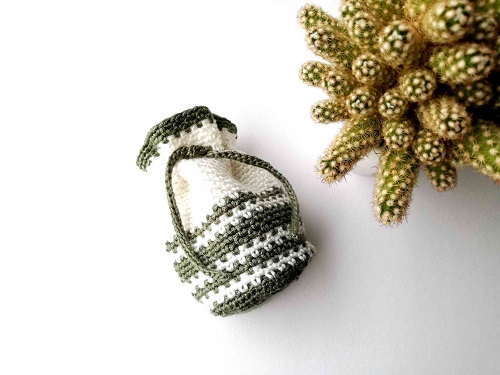 Are you a crochet enthusiast? Then you'll definitely love this moss stitch drawstring bag pattern. Read more here.
19. Sierra Easy Crochet Slippers
Grab yarn, tapestry needle, pom-pom maker, crochet hooks, and other supplies to DIY this sierra crochet slipper.
20. Moss Stitch Coasters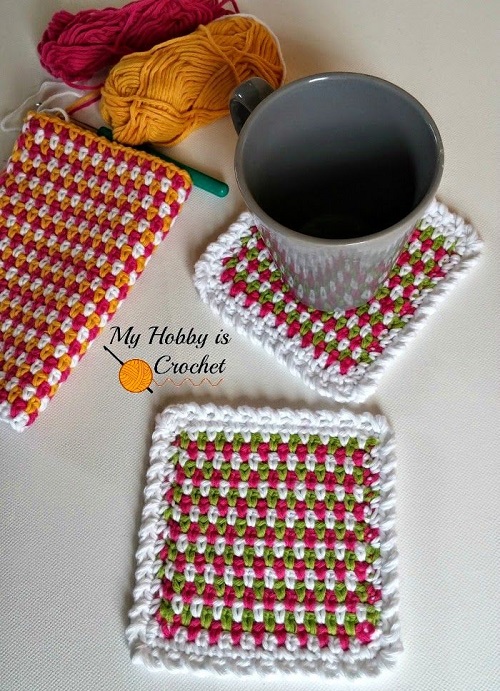 Great for beginner crocheters, these cheerful moss stitch coasters add charm and personality to otherwise bland dining or tea table.
21. Moss Stitch Headband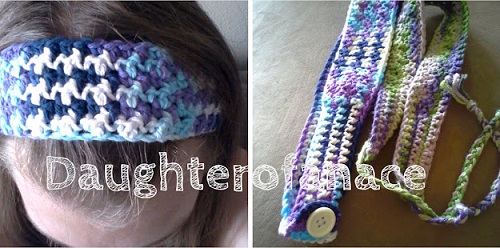 To brighten up your overall look, wear this multi-colored moss stitch headband. Get the pattern from here.
22. Linen Stitch Manghan Pattern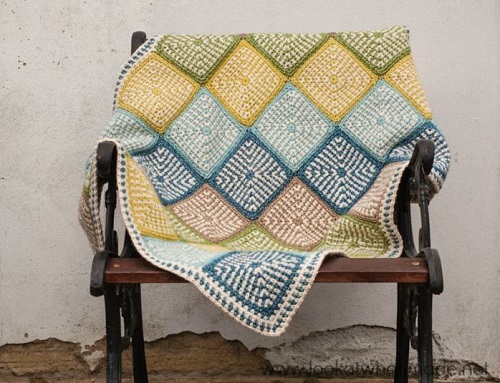 Here's the free pattern that'll help you mimic this linen stitch manghan. Use it on a chair or couch to add visual interest.
23. Moss Stitch Fingerless Gloves
These moss stitch fingerless gloves keep your hand warm without affecting your daily chores. Check out this blog for more details.
24. Granite Stitch Crochet Table Mat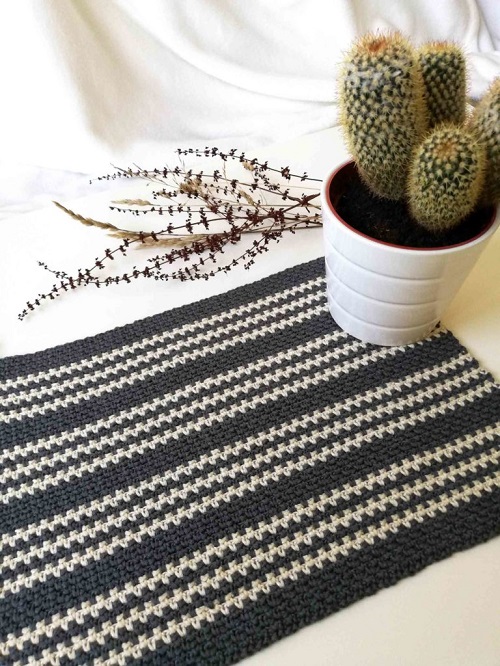 There is no need to buy a table mat when you can crochet one at home with moss stitch technique and a few supplies.
25. Baby Sweater Pattern
If you want to crochet a colorful snuggly sweater using moss stitch for your little baby girl, this video tutorial is for you.
26. Linen Stitch Scrap Rug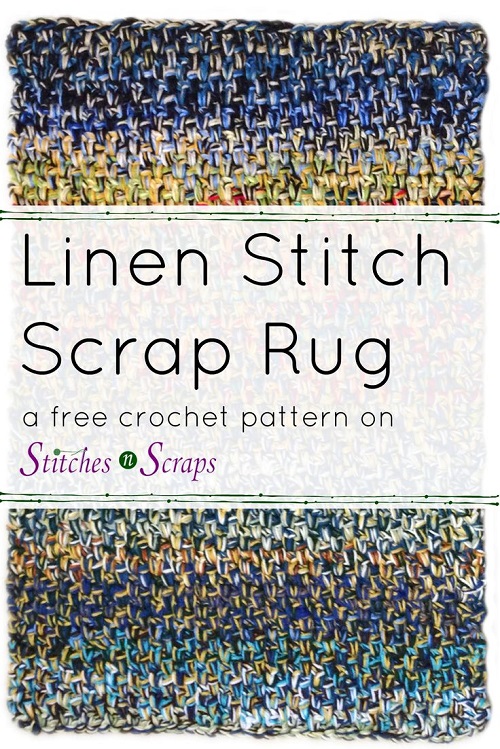 Make the most out of your yarn leftovers by crocheting this linen stitch rug. It's colorful, soft, and durable.
27. Linen Stitch Crochet Table Runner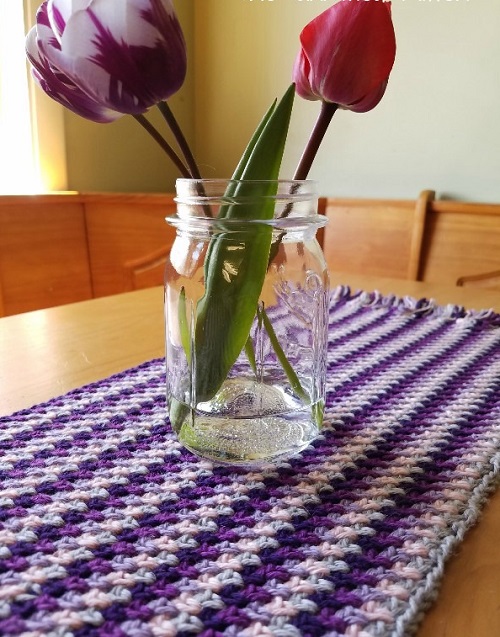 DIY this attractive linen stitch crochet table runner to give your drab table a focal point.
28. Crochet Moss Stitch Purse
Watch the video tutorial to mimic this chic moss stitch purse that attracts a lot of eyeballs.
Check out some homemade wallet tutorials here