Get out some paint and whip up a little something with your kids. Geometric heart art is not just some randomDIY; it's a way to spend time with your beloved kids.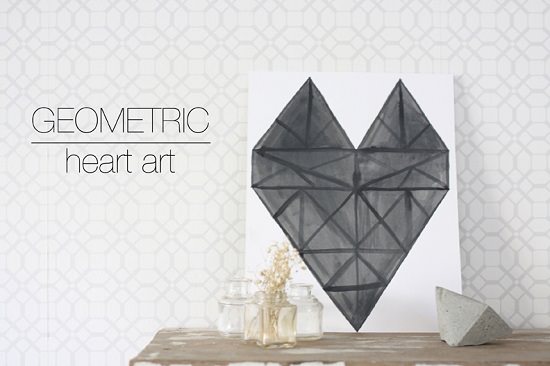 The best part about crafting is able to sit with your kids, and all do it together! This DIY is perfect for those very special moments!
What you will need
Stiff white paper
Pencil or sharpie
Black paint
Paintbrushes
What to do
Simply sketch out your heart with your pencil on the white paper. Begin to go over your pencil outline with your black paint. Start to paint within the heart by adding some water to your paint to create a lighter shade within the heart (stay in the lines!). Dip your brush into some new black paint and begin to create geometric patterns within your heart, you can create any pattern you desire! Your heart should take on a more textured feel with the different shades. Let the paint dry entirely then enjoy. Most of all – have fun!!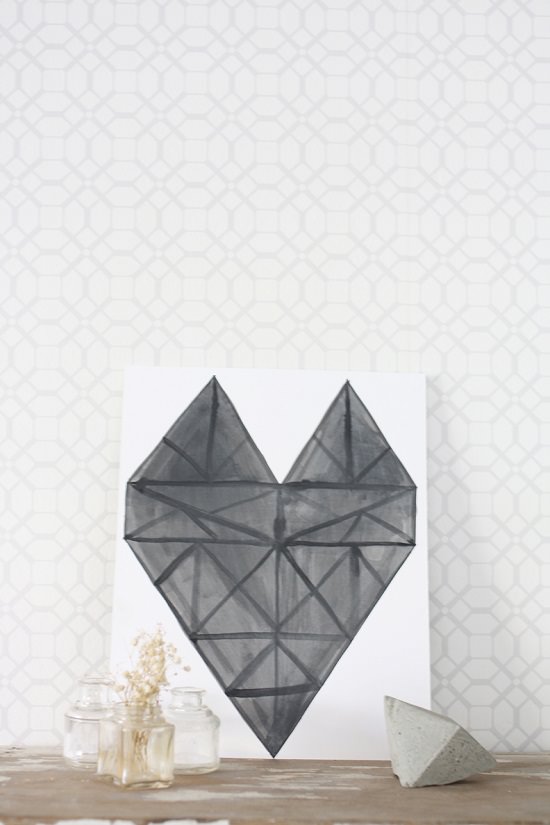 This is a simple DIY that takes only a few minutes! You and the kids will have a great afternoon spending time together. Children especially love to paint, so they'll be super excited when they see that you are going to be doing it together!
What do you think of this simple geometric heart art?