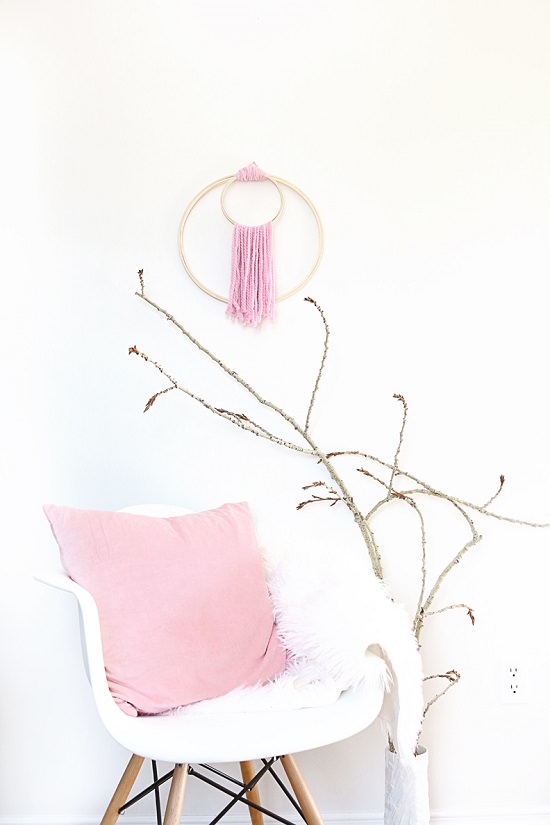 I love those simple projects that add color, texture and personality to your home! And this hoop yarn art is just the thing! I've always been a fan of fibre art of any kind, so I made this cheap and easy DIY for our walls to add that little pop of pink!
What you will need
Two embroidery hoops – one large and small
Yarn in any color – multi colors or just one
Hot glue gun
What to do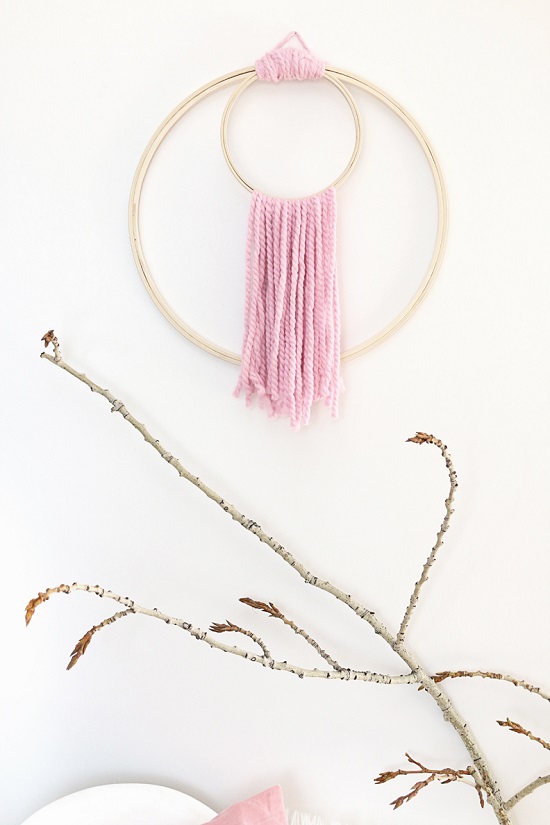 1.
Simply start by popping out the center circle of the smallest hoop. Cut your yarn to the length you want. I wanted the yarn to stop just passed where the largest hoop ended.
2.
Then, hang your re-cut yarn over the circle of the smallest hoop until you have the desired amount. Carefully pop the circle back into the smallest hoop and tighten the adjusting screw if needed.
3.
Line up the hoops at the top so both screws are lined up. Take your yarn and wrap it tightly around the two tops of the hoops to hide the adjusting screws.
4.
Use a tab of hot glue to secure the yarn ends. Tie a small piece of yarn on one end of the hoop to the other to create a hook to hang your new hoop art!
You could create any size or however many you like for a great statement for your home! I love how it adds just the perfect amount of pink to our walls to pull in other pieces in the room. I don't think this trend is dying just yet! What do you think?