I'm thrilled to finally share with you a Scandinavian-inspired living room makeover I did with The Land of Nod! About a month ago, I decided it was time to give our upstairs living room a bit of personality. Our main aim was to create a modern, simple and functional space.
Here's what we did to space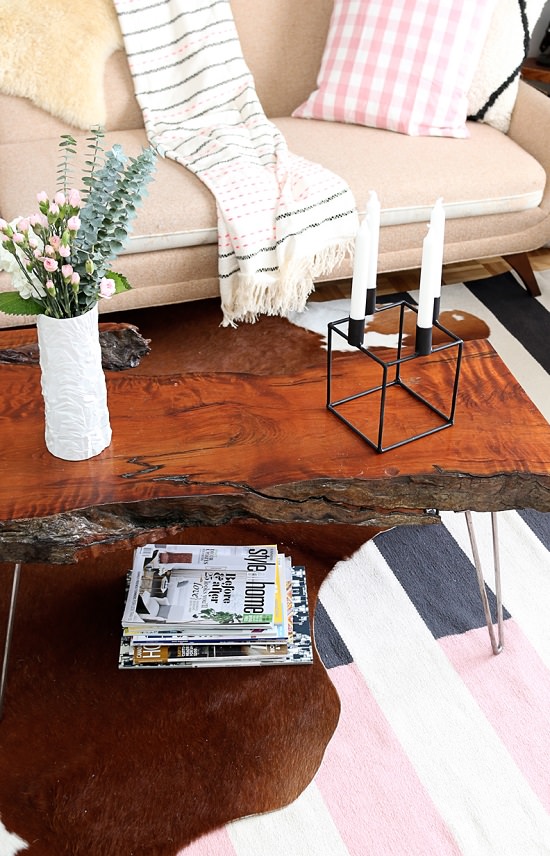 1. Repainted the green walls a fresh and crisp white.
2. Built a faux mantle to break up the stone fireplace.
3. Took down the beige drapery and added white curtains to go with the flow of the walls.
4. Added a built-in desk to utilize the functionality of the space.
5. Added black, white, grey and pink accents thanks to The Land of Nod's gorgeous spring pieces!