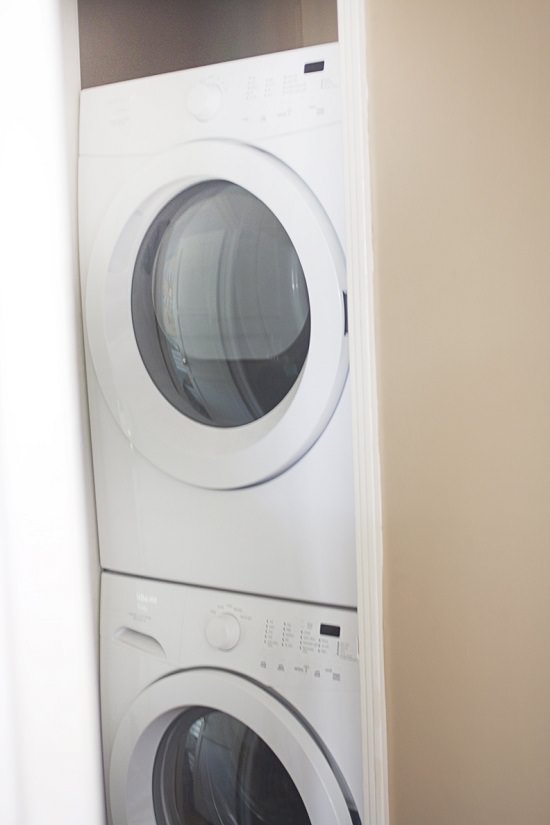 Welcome to our "laundry room"! Yes, this once  tiny utility closet turned laundry corner is as good as it gets! It's such a small space, we can't even put the door back on! For the longest time, we've debated about what to do with this space to make it feel a little separated from our already tiny hallway. Finally, my husband suggested finding a nice piece of macrame to hang as a curtain. As you may have noticed, we've been fans of macrame and fiber art for some time, so naturally I was elated!After looking at thrift stores for some time, we could never find the right one or the right size. I decided to quickly learn how to make my own macrame, so I could fit it in just right! It was so much fun and once you get the hang of it, it really doesn't take that much time at all. For now, the plan is to make a simple design that hangs as a doorway. Can't wait to show you what we come up with! Here's what I'm thinking:
Option One / Option Two / Option Three / Option Four
I'm thinking either super simple, a little more elaborate, dipped or a strand of color! Which one would you prefer?