My husband stumbled upon a few vintage dining chairs someone had collected from different pubs in England. I was so excited when he brought them home! We have been looking for some chairs for our dining room. Some to replace the old-old ones until we could get new ones! Well, these will do the trick for now! They each have such great personality and wonderful quality!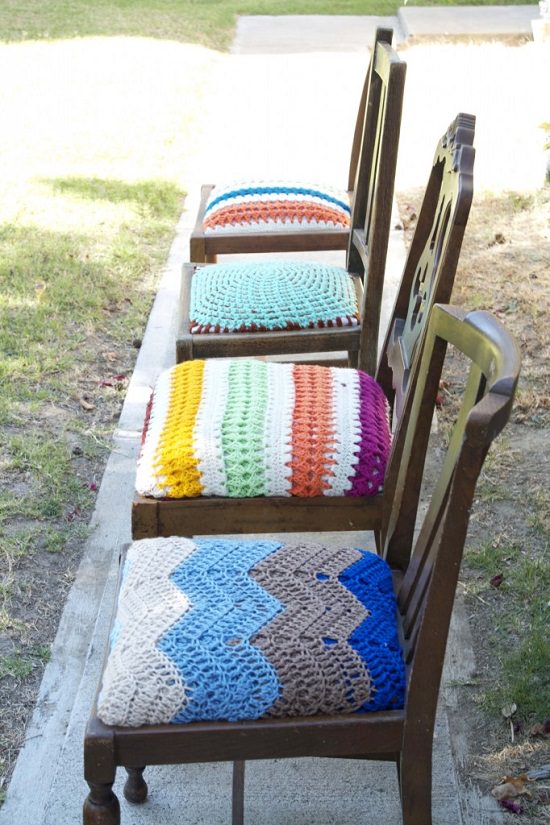 We recovered the old seats with vintage knit blankets, a lot like our rocking chair which we have in the nursery. It gives the dining area a fun and eclectic feel! I love the colors that pop off the old rugged wood.
One day I hope we will find a dining room table and matching chairs that suit our style, but until then I will enjoy these fabulous ones! I love how they were taken from different pubs and are now in our dining room! Each chair has a different story and history!
What is your style when it comes to furniture? How do you feel about repurposed furniture for your home?